Noticeboard: GP; Tindle; Officials; Courses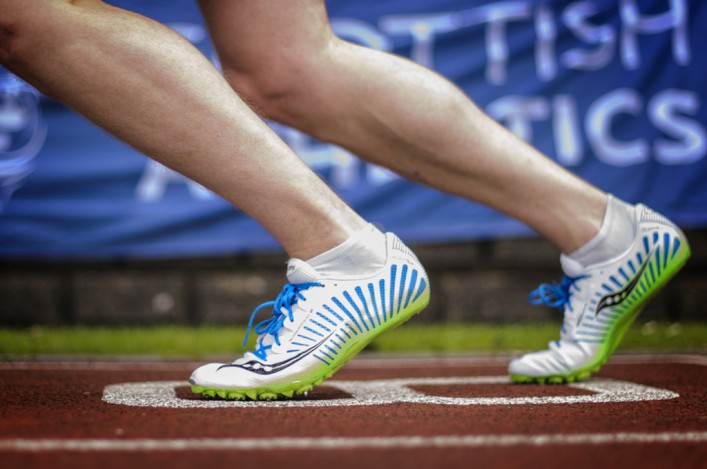 The first year of our Throws and Jumps Grand Prix is at the halfway stage after two of the four events.
Now athletes, coaches and parents should be thinking ahead to the remaining two fixtures with next up the weekend of July 25 and 26.
Craigswood stadium in Livingston is the venue once again for the Throws and Jumps and, after numerous PB performances so far in April and June, we'd love to see the trend continue.
George Evans, Andrew McLoone and Kirsty Costello all came up with terrific performances in the most recent event and it would be good to see more jumps athletes supporting the event.
Mary Anderson has kindly agreed to take the entries for the two remaining GP events and can be emailed here  (note, not the scottishathletics email address)
mary_anderson0908@yahoo.com
The final weekend date for diaries and training schedule is September 5 and 6 and Livingston is again the venue.
Entry to all four events was cheaper and a number of people have already signed-up in that way. But those who choose to enter on the day will pay twice what they do if entering now!
+++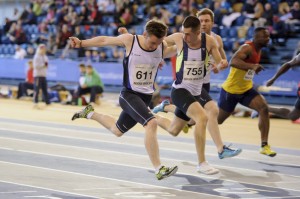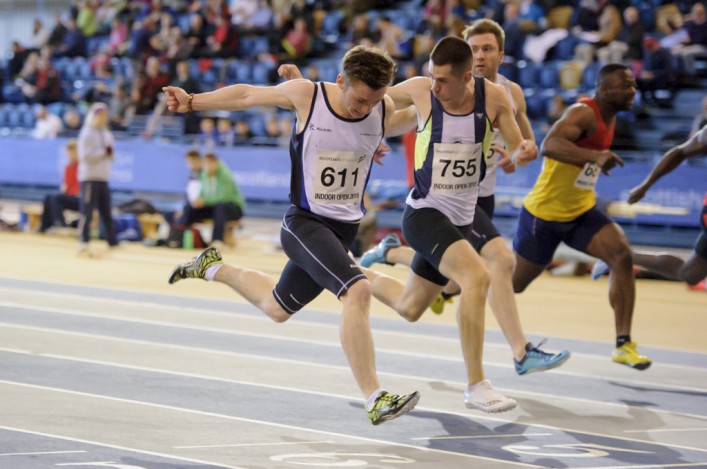 Cameron Tindle wins the National Open
Young sprinter Cameron Tindle has been making a good impression in the sport over the past couple of years.
The Berwick-based teenager was picked for Scotland for the Glasgow International at the Emirates Arena in January and then raced at the Loughborough International, too.
Following that success, Cameron has been granted a funding award through the SportsAid programme. He will be given £750 towards training and competition costs via the Robertson Trust.
A number of Scottish athletes who have displayed potential as well as a commitment to hard work and a desire to improve are being supported in this way via the scheme.
+++
The Forth Valley League have a fixture coming up at Grangemouth and need help from officials.
The event is due on Saturday 27 June with the match due to start at 9.45am. If there are any graded field officials free to help out at that event at Grangemouth, please could they contact Kenny Marshall by email.
Judgekdm51@yahoo.com
All at scottishathletics fully appreciate the effort and commitment by our officials to so many events across the season – from leagues to open gradeds to national championships and so on. Thanks.
+++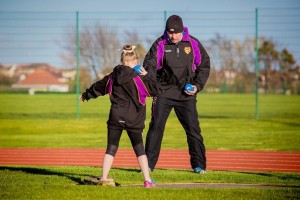 Coaches can grow and improve like young athletes
Coach education and advancement is absolutely essential to the future of athletics in Scotland and that's why we have a series of courses taking place all the year round.
That's in addition to our Coaching Conference in September and Foundation Courses taking place in October – both of these at the Emirates Arena.
But if you check out our course qualifications page, you will find venues for up-coming sessions in the autumn include Kilmarnock, Aberdeen and Perth, while East Lothian is a venue early in 2016.
There is a Coach in Running Fitness opportunity in Kilmarnock in September for example and the same weekend features a Level 2 Assessment day at Aberdeen Sports Village.
If you need any more details on these courses please email joanne.dennis@scottishathletics.org.uk
Tags: Cameron Tindle, Coaching Courses, Livingston, Officials, Throws and Jumps Grand Priix