Noticeboard: English Relays; Men's League; Course; Ultra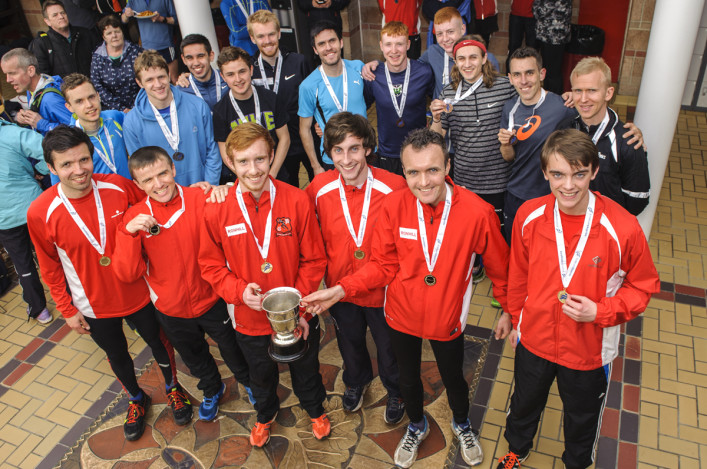 England-bound: Ronhill Cambuslang and Central AC, medallists at Livingston, will compete in English 12-Stage Relays
Four Scottish clubs are lined up to compete at the English National Road Relays event in Birmingham this weekend.
Central AC finished in an excellent fourth place last year for the 12-Stage event at Sutton Park and are headed back there this weekend.
They will be joined for that men's race – which has entries from more than 50 teams – by Ronhill Cambuslang Harriers, winners of the Scottish 6-Stage Relays, and Corstorphine AAC, who were fourth in the men's race at Livingston.
Central for their part are hopeful of welcoming back Alex Hendry, Ross Houston and Alastair Hay and that trio would certainly look to strengthen their team significantly with, of course, depth key for this kind of event.
Fife AC have competed at this level in recent years and are on the entry list again for the Women's 6-Stage Relays which take place on the same day.
Check out the ERRA website for more details and there is also planned coverage by Vinco Run Jump Throw some 48-hours after Saturday's event.
+++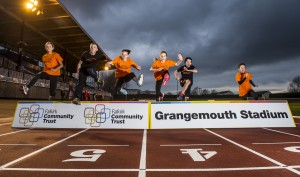 Grangemouth: stages three league matches
The Scottish Men's League is gearing up for another season's action in track and field – with four league meetings planned for the 2016 summer.
This is the main league competition for men's athletics in Scotland (the equivalent league for women is the Scottish Women's League) and the usual four matches have a full set of track events from 100m to 5,000m along with 4 x 100m and 4 x 400m relays.
Division 1 matches have a full set of field events, while Division 2 typically has seven out of the eight field events at each match. At each match clubs field two athletes per event.
League Matches 2016:  Match 1:  Sunday 8 May at Grangemouth; Match 2: Sunday 12 June at Aberdeen; Match 3:Sunday 17 July at Grangemouth; Match 4: Saturday 27 August at Grangemouth.
*Any Scottish clubs who may be interested in joining the Scottish Athletics League should contact the league secretary. The league is keen to encourage clubs to join. Find out more on the league's website
+++

Calling all North coaches:  There's an opportunity coming up in Dingwall in May to attend one of our coaching courses and improve your knowledge.
The weekend of May 7/8 sees an Athletic Development and Physical Preparation 1 course and this is for everyone who has a Coaching Assistant qualification.
Check out the link here to book a place:
https://www.scottishathletics.org.uk/course/athletic-development-physical-preparation-i-2/
+++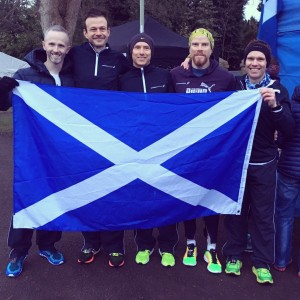 Scotland men at the ACP in Perth
Scotland competed successfully at the British 50K and 100k Championships in Perth last month – picking up silver medals in the Anglo-Celtic Plate for both men and women.
Ross Houston's fine run at 50K won him a British gold and was a qualifying standard for a GB selection later this year for the World 50K Champs in Doha.
There are now a couple of blog posts about the event by Scotland international athletes, Sophie Mullins and    .
Tags: