Noticeboard: Course; Para; CE Schools; Bannerman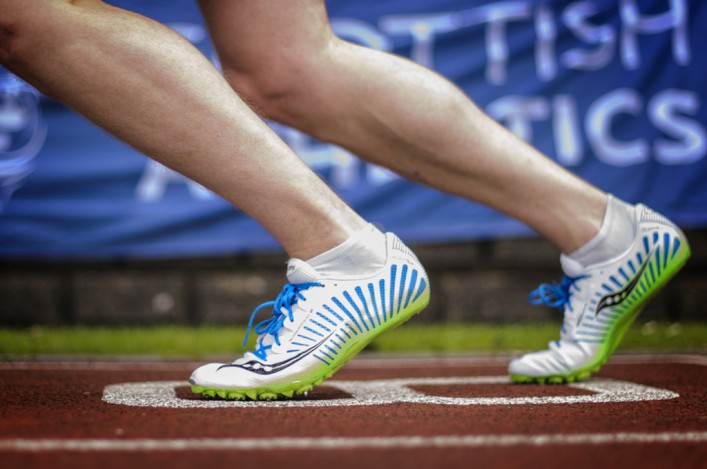 There is a new two-day course coming up for coaches in Athletic Development & Physical Preparation I.
Livingston is the venue for the course with the two dates involved being Saturday 23 January and Saturday 6 February.
Tutors Darren Ritchie, Allan Scott and Robert Hawkins will lead and the price for the two days at Craigswood, Livingston,  is £30.
The Athletics Development and Physical Preparation 1 course is an introduction to foundation movements that underpin athletic activity, and how to develop them in the club/coach environment, through warm-ups and in-session activities.
The course is suitable for anyone who has completed the Coaching Assistant Award; who is delivering whole or part of warm-ups and/or training sessions in the club environment.
All coaches looking to broaden their knowledge and understanding of the warm-up process and in-session planning can also choose to attend as part of their continued education/professional development.
There's more information on the content on the specific page for this course.
To book a place please refer to the  National Coach Development page and use the link online to access a Booking Form and return it by post to Performance Team, Scottish Athletics, Caledonia House, South Gyle, Edinburgh, EH12  9DQ, or email the completed booking form to performanceteam@scottishathletics.org.uk
For more information, please contact Darren Ritchie darren.ritchie@scottishathletics.org.uk
Scotstoun stadium
There is an Intellectual Impairment Talent Development Event coming up in Glasgow at the end of January – which offers would-be Para athletes the chance to get involved in the sport.
The event is being delivered by Scottish Disability Sport (SDS) in partnership with scottishathletics, Scottish Swimming and Table Tennis Scotland.
It is designed to give individuals with a learning disability (intellectual impairment) an insight into high performance sport, whilst providing an opportunity to progress. The goal is also to identify individuals with a learning disability (intellectual impairment) who currently participate in athletics, who produce performances that indicate they have the potential to move forward and challenge for representative honours.
In learning disability sport there is just one classification group and anyone showing potential will be asked to go through this process, in which the athlete must provide evidence to show that they are eligible.
For more information, please visit www.uksportsassociation.org/classification/
Once classified, each athlete is given a classification number and will be allocated to a disability group. Examples of these groups for athletes with intellectual impairment are: Athletics (Track) – T20;  Athletics (Field) – F20.
The event is being held at Scotstoun campus in Glasgow on Sunday 31 January (11am to 1pm) and will be staffed by governing body staff and coaches.
If you have any questions or require further information, please contact Gary Fraser, SDS Regional (East) & Performance Manager, on gary.fraser@scottishdisabilitysport.com or call 0131 625 4412
There is a closing date for applications: Friday 22 January 2016.  (Please note, a submitted application form does not guarantee a place and all applicants will be contacted no later than Wednesday 27 January).
+++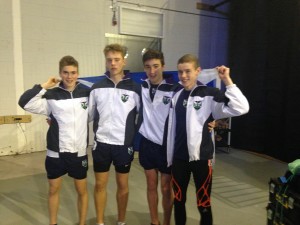 Scotland's next generation of multi-event athletes were in action in the Schools International CE event at the Emirates Arena on Saturday.
Joel McFarlane picked up a silver medal with 3349 in the Junior Boys event and the Scottish pupils went close to toppling England in that age group as they missed out victory by only 141 points out of over 10,000 amassed points.  Joel was backed up by Matt Chandler, Ben Wightman and Michael Dunn.
The Junior girls won bronze with four debutants for CE – Olivia Vareille, Anna Cameron, Shannon McInally and Lucy Davison.
In the Senior girls, there was a second overall place for Scotland and a third in the Senior Boys. Holly McArthur and Scott Connal picked up individual fourth place finishes in those categories.
Well done to the athletes, coaches, families and officials who were involved in the event at the Emirates and to the Scottish Schools, who give these young athletes an international opportunity via such a fixture.
Results are on our Events section
Jenny Bannerman – course record
Jenny Bannerman broke the course record for women at the Lossiemouth Turkey Trot – with a fine run of 57.49 for 10 miles.
That stripped away 58 seconds from the previous best by her Inverness Harriers club-mate, Melissa Whyte, set some six years ago.
Bannerman's run was also a big PB and takes her to fourth in the Scottish rankings for the 10-Mile distance for 2015 – with her time only bettered by Rhona Auckland, Megan Crawford and Gemma Rankin.
Kenny Wilson of Moray Road Runners won the Men's race with 52.50 the fastest time in a field of 177 runners.
+++
Tags: