Noticeboard: Officials AGM; 5K Champs; Eilidh; Falkland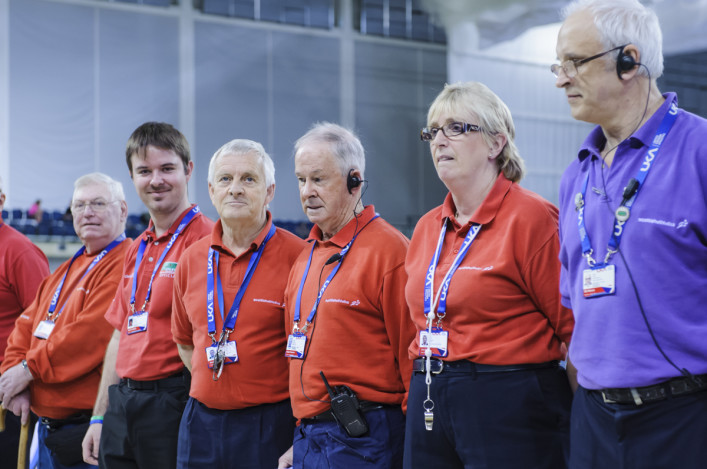 Officials are absolutely central to so much of what happens within athletics in Scotland and the sport is very much in debt to this band of hard-working and committed group of volunteers.
After a hectic winter with the Indoor Season, scottishathletics officials are now preparing for the 2016 track and field events over the summer – with the District Champs now just a fortnight away.
And they will do so following the Annual General Meeting of the Officials Commission, which takes place this Saturday at 10am at the Emirates Arena. All officials are welcome.
Relevant documents ahead of the AGM are available on this website on our Officials section and that includes the Agenda.
After the break for lunch, there are practical sessions happening in the following areas: EDM Set-Up and Usage; How to create a Call Room Schedule; Technical Requirements for an Event; clerk of Course Role; Preparing No-jump Indicator Boards for Horizontal Jumps; Hurdle Races, Blue Card Protocol, Placement and Height Changing; Track Umpires reporting to Track Referee (use of personal radios); Set-Up and Operation of Light Start System.
There will also be appointments taking place of office-bearers for the Officials Commission.
The Scottish 5k Champs are the next event in the scottishathletics Road Race Grand Prix series on Friday 6 May.
Silverknowes in Edinburgh is once again the venue and the race, organised by Run and Become's Adrian Stott and the Road Running and Cross Country Commission, is great for anyone wanting to test themselves over the distance as a 'one-off' or for those chasing a PB.
Entries are over the 400 mark now and, limited to 500,  are due to close in a couple of days on Sunday 1 May.
So, please, enter now via the link online on EntryCentral for the race next Friday night in Edinburgh, as we look to have as many athletes as possible running fast times.
Last year, Callum Hawkins entered his first Scottish 5K with the full intention of 'blasting it' on the seaside course at Silverknowes – and seeing where that took him.
What transpired was a course record run of 14.17 in windy conditions and an impressive margin of victory for the Kilbarchan AAC athlete of 24 seconds on silver medallist Craig Ruddy of Inverclyde (14.41) with Shettleston's Tewolde Mengisteab in third in 14.44.
Lothian Running Club's Sarah Inglis made the most of her break from studies at Trinity Western University in Canada at that time to win the Women's gold in 16.25 as she was joined on the podium by Josephine Moultrie of VP-Glasgow and Steph Pennycook of Fife AC.
+++
It is quite some time since we mentioned Eilidh Doyle on here with the 2014 European 400m Hurdles champion deciding against competing indoors last winter following her wedding last autumn.
Now Eilidh is very much counting down to the start of what should be a very exciting summer season – as she has explained in a new blog post on the 'Mixed Zone' website.
'Olympic year is always special, but I definitely feel really different to how I felt this time last year,' writes Eilidh. 'That 2014 season was such a huge one for me with a home Commonwealth Games that, when it was over, I felt a bit of an anti-climax.
'At the start of 2015, I had the World Championships to look forward to, but I also had my wedding so I felt a bit more distracted than usual.
'But this year I feel like I've got a new love for athletics and I can't wait to start racing at the Diamond league in Doha (on May 6). That's also because it's Olympic year and there's that same buzz that 2014 had.'
Read the full blog online
+++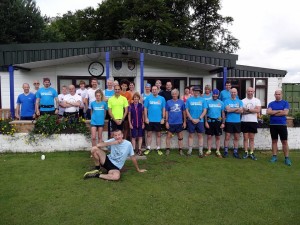 Falkland Trail Runners
Falkland Trail Runners have been voted third place overall in the Best Trail Race and Best Event Series categories of the 2016 Running Awards.
The annual awards are the UK's highest recognition of excellence in running, principally because they are decided by votes placed by individual runners.
The main event organisers for Falkland Trail Runners – Tony Martin and Brian Cruickshank – are delighted that the club's events had been recognised and ranked so highly against other, larger events.
This result would encourage them to make events organised by FTR even better in future so that they can challenge for the top positions in these categories.
The 2016 Running Awards results – The 2016 Running Awards
With thanks to Shane Fenton
Tags: Eilidh Doyle, Emirates Arena, Falkland Trail Runners, Officials AGM, Scottish 5k Champs, Silverknowes