'No short-cuts to Rio,' – Brendan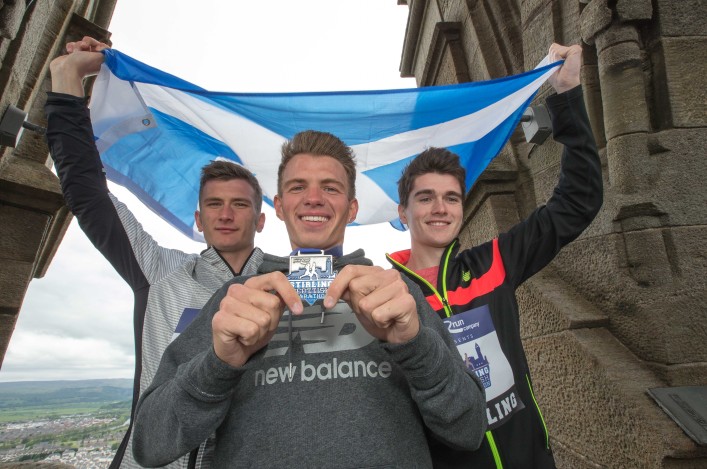 Andrew Butchart hopes to join Derek and Callum Hawkins on the plane for Rio (picture via Great Run Company)
Foster thrilled with Muir progress
Olympian Brendan Foster expects to see a large Scottish contingent in track and field at Rio – but has stressed nobody who makes it will have done so by accident.
Four Scots are already assured of their places in Brazil following the marathon selections for Callum Hawkins, Tsegai Tewelde and Derek Hawkins as well as 10,000m runner Beth Potter.
With more than half-a-dozen others in strong contention for the British Champs and Trials in Birmingham on June 24-26, many observers feel an agreed top-level target of six selected Scots will be surpassed.
Scotland's representation in Team GB and NI in track and field hasn't topped that figure since eight athletes went in 1980 despite pressure from the British Government to boycott Moscow.
Foster is hugely encouraged by the revival but stressed many years of hard work by athletes and coaches have laid the foundations for names like Laura Muir, Lynsey Sharp, Steph Twell, Chris O'Hare, Andrew Butchart and Eilish McColgan.
'I think it is fantastic to have so many athletes already on the team (four) and others looking good for the trials,' said Foster, who will be part of the BBC commentary team in Rio.
'If you look at it simply on the endurance side of things then I am thinking we could see Scots representing GB at  the Olympics in 400m Hurdles, 800m, 1500m, 5000m, 10000m and the marathon.  To have such a strong force in athletics in Scotland at the moment reflects really well on athletes, coaches and clubs.
'But I would stress that nobody is a surprise or a new name. It takes years and years of hard work to get anywhere near Olympic selection to be frank.
'Overnight sensations just do not happen in an Olympic sense and certainly not in distance running. It takes a long-term strategy – from athletes and coaches as well as a governing body – for this kind of thing to come to fruition.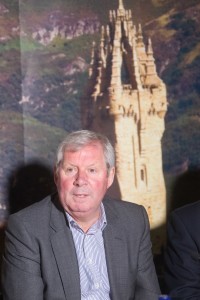 Brendan Foster – positive signs
'Hopefully what is happening now can form an impetus for the next wave of young athletes, who may already be at a club at the age of 12 or 13.
'If they can be supported, and the coaches get backing from scottishathletics and other bodies, then there should be a great future ahead.
'You need more support because other sports do get more. I think athletics definitely deserves more support and you have to keep knocking on doors.
'I've never seen that kind of Olympic representation – or potential Olympic representation – before in my lifetime and it is great to see. It just looks so strong.
'This current crop of Scottish athletes can be role models for the next generation and that's what works well for the development of the sport,' he said.
'If we think about the ones around now, you have young people what have emerged from the ranks. Some of them were maybe inspired by the likes of Liz McColgan and now it is happening across a number of distances.
'I don't think Scottish athletes will just be participating at the Olympics – I think you will have contenders in there. You could be looking at some serious performances and let's hope so because that is great for Britain and great for Scotland.'
Scots at the Olympics – click on the Olympic Games icon on the scotstats site
Tags: Beth Potter, Brendan Foster, Callum Hawkins, Derek Hawkins, Rio, Tsegai Tewelde