Plan Your (athletics) Journey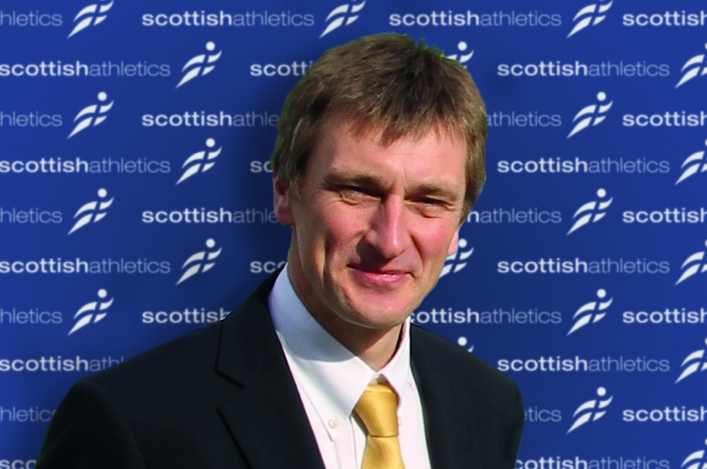 Nigel Holl video blog
Nigel Holl, chief executive of scottishathletics, believes the time is right for all in the sport in Scotland to Plan Your Journey. And he's not talking about travel routes to Hampden.
The Commonwealth Games loom large in Glasgow with a team of 58 athletes set to compete for Team Scotland in track, field and marathon.
But the wider sport will continue way beyond the action over eight days and Holl wants clubs, coaches and athletes to be already thinking ahead.
We have Senior Champs and Age Group Champs coming up in August and online entry is open for those events in Kilmarnock and Aberdeen respectively.
Planning for the future is absolutely vital and over the past few days we've released a list of key dates for cross country and the indoor season for the winter of 2014-15 – right through to the National XC at Falkirk next February and track and field Championships events at the Emirates.
'I'd be very disappointed if the family of athletics in Scotland, our members, didn't feel hugely involved in the 'juggernaut' that is the Commonwealth Games and athletics at Hampden,' said Nigel, in a special video blog for the website.
'I think there will be an impact across the country. There should be people wanting to be next Lynsey Sharp, the next Chris O'Hare, the next Jake Wightman and they will come along to your club in the aftermath.
'I know our members will welcome them. There will be challenges, I know that. But it is an opportunity.
'If you are part of a club already then we've major Champs coming up in August. The Seniors are just a fortnight after the Games close at Hampden and then it is the Age Groups in Aberdeen – where we had a fantastic event last year – on August 23/24.
'Coaches, athletes and parents should already be thinking about these and getting entries in. Plan your athletics journey – that's a key message from everyone at scottishathletics.'
With the first Hampden action on Sunday afternoon – following the marathon – Nigel is confident our squad are well-aware of the need to do all they can to 'perform on the day'.
He said: 'We've a young team of course with 30 aged 23 or under but I know we will see athletes excel at Hampden. There will be Personal Bests and Season's Bests and that would be great – that would be athletes performing on the day and coaches should get the credit for that.
'There will be others who maybe won't perform at the time. That is part of the learning curve of competing under pressure. But we will support them all.
'If we do get Personal Bests, then I am convinced it will be a very successful Games for our athletes.'
Tags: Age Groups, Commonwealth Games, Glasgow 2014, Nigel Holl, Senior Champs, Video