National Academy to support 42 athletes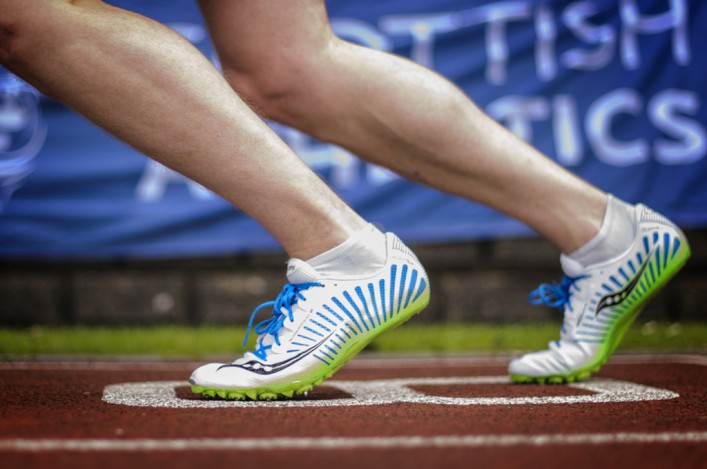 Making the leap – more on the National Academy project
scottishathletics re-launched our key development programme earlier this year as the 'National Academy'.
The original project was launched in 2013 with the intention being to better support and direct young athletes, their coaches and parents as they progress towards senior status.
After that re-launch in April, the total number of those involved was raised to 32 athletes, coaches and support teams as meeting the standards being asked, as we seek to strengthen the prospects for Scotland's best junior athletes to graduate to significant senior success.
Now, the athlete total has reached 42 with a new 'intake' of 16 to receive services and support via the scottishathletics National Academy.
Among those who have been added following fine performances over the past year are Commonwealth Youth Games medallists, 800m runners Ben Greenwood and Carys McAulay; sprinter Adam Thomas; long jumper Ross McLachlan (younger brother of James); Jamie Willamson (son of Scottish middle distance legend Graham); and Erin Wallace, short-listed for Scottish U17 Athlete of the Year at the age of 15.
scottishathletics regard the targets of the programme to be as follows:
*Improving the retention rate of our best age group athletes into the Senior ranks
*Increased representation on GB U18, U20 and U23 teams en route to CWG Gold Coast 2018 and beyond
*Increased representation on GB Senior teams and GB Performance Programme
*Greater number of young athletes on CWG Gold Coast 2018 team and beyond
*More medals at CWG Gold Coast 2018 and beyond
scottishathletics regard the benefits of the programme (as appropriate) as follows:
*Coach Education Opportunities
*Athlete Education Opportunities
*Parent Education Opportunities
*Subsidised Event Specific Competition Opportunity
*Functional Movement Screening Support
*Subsidised Training Camp Opportunity
*Physiotherapy Support
The National Academy programme for track and field athletes will be a combination of education, learning and opportunities for athletes, coaches and parents.
We feel that, when partnered with hard work and strong commitment, this support and advice will help prepare the athlete 'teams' for the challenges ahead and assist the them to fulfil their performance potential as Seniors.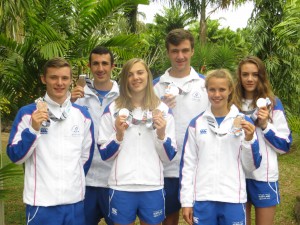 Our six CYG athletes who medalled in Samoa are now all with the National Academy
From November 2015 the National Academy looks as follows (those in bold type are new to the National Academy):
Multi Events (2):
Tom Chandler (Kenny Pearson) Multi Events Central AC
Caitlin Edgar (Kenny Pearson) Multi Events Central AC (also in Jumps)
Endurance (14):
Adam Scott (Steve Doig) Fife AC
Ben Greenwood (Cat Tavendale) Perth Strathtay
Cameron Steven (Jamie Bowie) Lasswade AC
Christopher Stewart (Dudley Walker) Giffnock North AAC
Jamie Williamson (George Gandy) Springburn Harriers
Joe Arthur (Eric Fisher) Edinburgh AC
Jonathan Glen (Mark Pollard) Inverclyde AC
Josh Kerr (Mark Pollard) Edinburgh AC
Owen Miller (Steve Doig) Dunfermline T&F
Carys McAulay (Phil Hickens) Warrington AC
Erin Wallace (Dudley Walker) Giffnock North AAC
Kathryn Gillespie (George Gillespie) Central AC
Mhairi Hendry (Andy Young) VP-Glasgow
Shelby Watson (Ian Mirfin) Red Star AC
Sprints and Hurdles (15):
Alisha Rees (Willy Russell) Banchory Stonehaven
Finlay Marriott (Brian Hopkins) Cambridge & Coleridge
Jill Cherry (Allan Scott)  VP-Glasgow
Katie Purves (Allan Scott) Edinburgh AC
Kelsey Stewart (Joyce Hogg/Ken Hogg) Aberdeen AAC
Mhairi Patience (Colin Sinclair) VP-Glasgow
Pamela McNicol (Pat Kelly) Law and District AC
Sarah Pearson (John Dawson) Central AC
Adam Thomas (Ken Spencer) Bracknell AC
Cameron Tindle (Henry Gray/Bruce Scott) Edinburgh AC
Jack Lawrie (John Macdonald) Pitreavie AAC
Jason MacLean (Charlie Forbes) Inverness Harriers
Lewis Clow (Trevor Madigan) Aberdeen AAC
Robert Green (Colin Gaynor) Herts Phoenix
Ross Paterson (John Kinder) Red Star AC
Throws (6):
Emma Rae (Colin McCulloch) Pitreavie AC
Lisa O'Neill (David Laing) Pitreavie AC
Andrew Peck (Alison Grey) Ayr Seaforth AC
Ciaran Wright (Willie Robertson) Falkirk Victoria Harriers
George Evans (Colin McCulloch) Inverness Harriers
Ross Douglas (Jim Edwards) Charnwood AC
Jumps (6):
Anna Gordon (Eamon Fitzgerald /Laurie Needham) Pitreavie AAC
Caitlin Edgar (Kenny Pearson) Central AC
Rachel Alexander (David Watson/Anne Stewart) Giffnock North AAC
Alessandro Schenini (David Watson/Ryan McAllister) Giffnock North AAC
Lewis McGuire (Bryan Roy) Pitreavie AAC
Ross McLachlan (Denis Costello) City of Norwich
Tags: National Academy, Samoa