Muir to run for Scotland at Great Edinburgh XC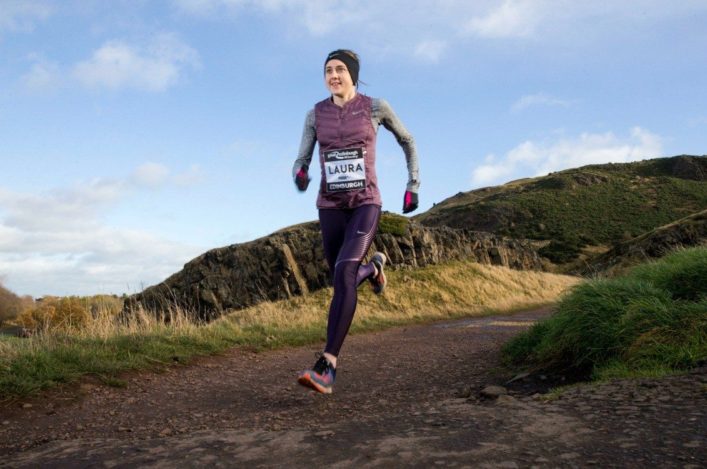 Photo by Jeff Holmes
Muir fancies challenge of XC – The Scotsman
Athlete of the Year Laura Muir has been pre-selected for the Scotland A team who will defend the Stewart Cup in the International 4 x 1K Relay at Holyrood Park on Saturday 7 January.
It is all part of the Great Edinburgh XC event which serves as the ideal start to 2017 for the athletics public in Scotland, with a number of races – including the Scottish Inter-Districts – and coverage on BBC Scotland.
Like January 2016, Scotland will field two teams in the International 4 x 1K Relay and we regard that as really helpful for athletes in terms of experience.
Scotland beat teams from USA, England and Europe to win the inaugural event early this year thanks to the efforts of Laura, Steph Twell, Cameron Boyek and Jake Wightman.
'The 4 x 1K relay was a great addition to the Holyrood Park spectacle in January 2016 and the crowds loved seeing Laura Muir bring it home on the final leg for Scotland A,' said scottishathletics chief executive Mark Munro.
'We're delighted that our Athlete of the Year is now pre-selected for Scotland A to defend the Stewart Cup and I'm sure a spell in South Africa over the next month or so will help her preparation.
'We will announce further selections in due course and it is very pleasing that, with the assistance of Great Run, we're able to field a Scotland A and a Scotland B team.
'That will give eight athletes in total experience and exposure to a big televised cross country event taking place in Scotland and I feel that's very beneficial and important.'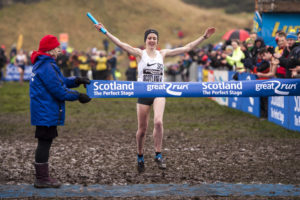 Muir will be looking to set the tone for the year ahead after an incredible run of form, which saw her take 7th place in the 1500m Olympic final and twice break the British national record, ending a 12-year reign for Dame Kelly Holmes.
Laura's achievements on the track led to her being named Scottish Athlete of the Year for the second successive year running, emerging from a short-list of eight contenders.
In Edinburgh, Muir will be aiming to defend the team title against home nation and international competition and retain the Stewart Cup, named after two Scottish running legends Ian and Lachie Stewart.
The 23-year-old sees the competition as an ideal warm-up for her 2017 season.  Muir said:  'Cross country is always a vital part of my training program. I've always loved it and enjoy being out there. I will look forward to running in front of a home crowd, representing Scotland.
'A good cross country performance will be perfect preparation for what is another important year.'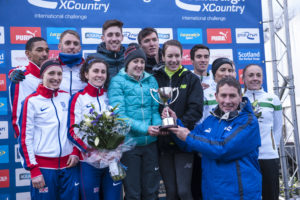 The event will be separate from the GB v USA v Europe match programme, which features junior and senior races on an iconic course in the heart of the city.
Paul Bush OBE, VisitScotland's Director of Events, said: 'As one of Scotland's finest athletes, we are delighted that Laura Muir has decided to kick-off 2017 by taking part in the Great Edinburgh International XCountry, an event supported through EventScotland's International Programme.
'It is important that our sporting events continue to attract the biggest star names, as they make a significant impact on spectator figures, as well as providing inspiration to people young and old to be more active.'
*Watch our Athlete of the Year interview with Laura, in which she talks about starting 2016 at Holyrood Park with Scotland's victory in The Stewart Cup International Relay.
Tags: Athlete of the Year, Great Edinburgh XC, International Relay, Laura Muir, Stewart Cup