London to stage 2017 Scottish Marathon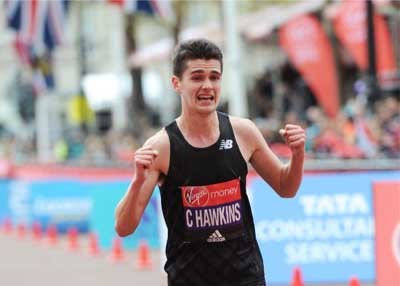 Callum Hawkins took Scottish gold in London in April this year (photo by Mark Shearman)
The Scottish Marathon Championships for 2017 will be held within the Virgin Money London Marathon next year.
This year's event in April hosted the Scottish Champs as part of a pilot by the Road Running and Cross Country Commission.
And the Commission now feel there are good reasons to follow up that by staging the championships within the London race again come April 2017.
So the time is right now for potential competitors to start thinking about entry for London and to that end we're keen to flag that there are a couple of weeks remaining in the 'good for age' categories.
https://www.virginmoneylondonmarathon.com/en-gb/how-to-enter/good-age-entry/
There are also Championship Entries available. These open in November and historically the standards asked for are as follows: 1:15 half marathon and 2:45 marathon for men – 1:30 half marathon and 3:15 marathon for women. There are a significant number of Scots who meet those standards.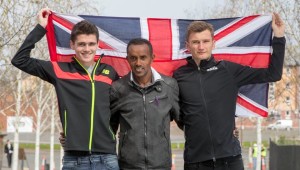 This year's event saw Callum Hawkins, Tsegai Tewelde and Derek Hawkins all produce terrific runs under the Olympic qualifying standard for GB men which was 2.14.
In addition, no fewer than eight athletes picked up 'shares' in the Scottsh Road Running GP which will see £4000 shared out at the end of the season following the conclusion of the five-race series.
Robbie Simpson and Neil Renault joined the #TrioforRio in landing shares as well Freya Ross, Lesley Pirie and Gemma Rankin – who were the three Scottish medallists for 2016.
The decision on next year's Championships means London will be part of the RR GP for the second successive year and there could be a Commonwealth Games qualifying element to the race, as well.
The period for marathon times for Gold Coast opens later in 2016 and the London 2017 race thus offers an opportunity to get inside the Team Scotland standards of 2.15.30 for men and 2.34.30 for women.
Selection policy for the next Commonwealth Game is online on this site.
Tags: