Lee, Eilidh land 'new' World Champs medals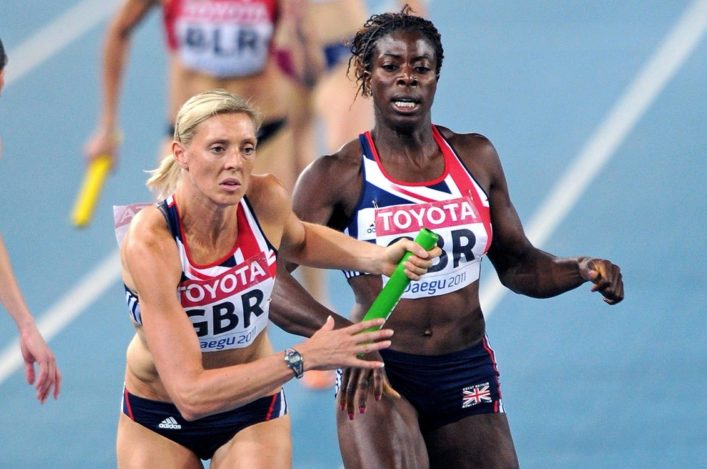 Two Scottish athletes will be presented with World Championship medals by the IAAF following changes to previous results due to doping offences.
It means Lee McConnell is now a World Champs bronze medallist from 2009 in Berlin and 2011 in Daegu – with GB and NI 4 x 400m women up-graded from fourth to third place for each of those events.
There's also a step-up from bronze to silver for Eilidh Doyle from the Women's 4 x 400m Relay final in Moscow in 2013.
While the athletes involved under these circumstances do lose so much, the IAAF have now confirmed a series of (belated) medal ceremonies will now take place in the opening days of the London 2017 World Champs.
And indeed McConnell and Doyle will now have a podium moment in London on the opening day of the championships next Friday – August 4 – to receive those retrospective medals.
McConnell still pained by medals lost to drug cheats
Lee spoke just last week in an interview with the Scotsman about her deep regret and frustration at missing out on medals during her career to those guilty of doping offences. An Olympic relay medal for 2004 does not appear to be forthcoming for the Scot.
Congratulations to both athletes on these richly-deserved medals and to their coaches at the time – Rodger Harkins (McConnell) and Malcolm Arnold (Doyle) on the belated acknowledgement of their success.
IAAF president Seb Coe said: 'I'm delighted that the athletes are properly honoured for their achievements and what better way than in front of passionate athletics fans at a major championship.
'For those receiving gold medals their moment in London will be all the more special as they will hear their national anthem played. Whatever their nationality, clean athletes worldwide will celebrate with them.'
The reallocation of medals will be at the following times:
Friday August 4
4 x 400m women – Berlin 2009 – Great Britain (Lee McConnell, Christine Ohuruogu, Vicki Barr, Nicole Sanders) (promoted from fourth to bronze).
4 x 400m women – Daegu 2011 – GBR (Perri Shakes Drayton, Nicole Sanders, Christine Ohuruogu, Lee McConnell) (promoted from fourth to bronze).
4 x 400m women – Moscow 2013 – United States (Jessica Beard, Natasha Hastings, Ashley Spencer, Francena McCorory) (promoted from silver to gold); Great Britain (Eilidh Doyle, Shana Cox, Margaret Adeoye, Christine Ohuruogu) (promoted from bronze to silver); France (Marie Gayot, Lenora Guion-Firmin, Muriel Hurtis-Houairi, Floria Guei) (promoted from fourth to bronze).
Tags: Berlin, Daegu, Eilidh Doyle, Lee McConnell, London 2017, Malcolm Arnold, Moscow, Rodger Harkins, Seb Coe, World Champs