Leaders Conference; Muir; Queen's Baton; XC Video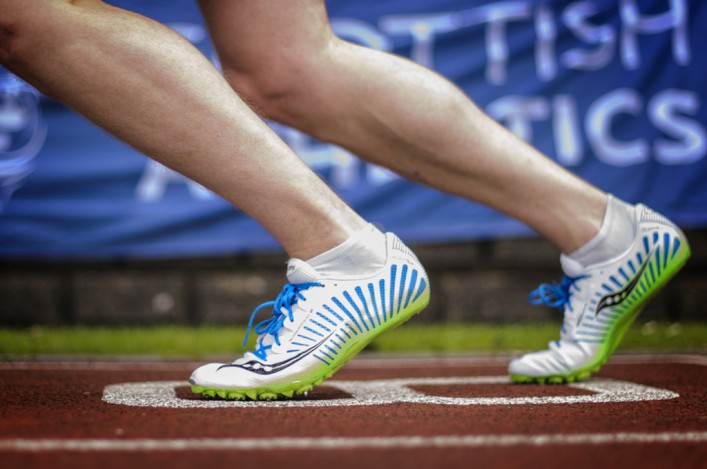 scottishathletics hosted the third annual National Club Leaders' Conference at the end of October on the same weekend as our Awards Dinner.
And we're delighted to now have presentations made that day available online on this website for the perusal of those who feel they can learn and grow their club by finding out more about good practice.
No fewer than eight Scottish athletics clubs presented to the Club Leaders' Conference to give an insight into certain aspect of 'club life'.
We're very grateful to the contributions on the day (and now with the online presentations) to Aberdeen AAC, Shetland AAC, Springburn Harriers, Pitreavie AAC, Orkney AC, Edinburgh AAC, Garscube Harriers and Dundee Hawkhill Harriers.
Topics for this year's conference included:
*Small Organisations Can Make a Big Impact– case study from Commonwealth Games Scotland;
*Governance, Legal Status and Management Structure – the Recipe for Success;
*Recruit and Retain Volunteers Effectively – Case Study;
Check out the presentations from the 2016 event on the link here and there's also access to further info from 2015 and 2014.
In addition, we also have online our latest club webinar which, hosted by Alan Fowler, was around the issue 'To Employ or Not To Employ'. Access our archived webinar online here.
+++
Scottish Athlete of the Year Laura Muir picked up third place at the British Athletics Supporters Club (BASC) athlete annual dinner – with Mo Farah once again the winner.
The 33-year-old was a clear winner of the award in a year which has seen him retain both his 5000m and 10,000m Olympic titles and break the British 3000m record.
The number of votes separating second and third was much closer, with Olympic hammer bronze medallist and British record-holder Sophie Hitchon pipping British 1500m record-holder and Diamond Race winner Muir for the runner-up spot with Laura thus placed third.
Other shortlisted athletes included Dina Asher-Smith, Jessica Ennis-Hill, Adam Gemili and Jazmin Sawyers from an original list of 17 voted for by BASC members. More details on the Athletics Weekly website.
+++
With 500 days until the opening of the Gold Coast 2018 Commonwealth Games, it has been announced that Queen's Baton will embark on the longest and most accessible relay in Commonwealth Games history, arriving in Scotland in August 2017.
From London in March 2017, the Baton will cover 230,000K over 388 days, as it makes its way through the six Commonwealth regions of Africa, the Americas, the Caribbean, Europe, Asia and Oceania.
For the first time, the Baton will be present at the Commonwealth Youth Games, which take place in Nassau, Bahamas from 19-23 July 2017.
One of the most iconic symbols of the Commonwealth Games, the distinctive loop design revealed by Gold Coast 2018 organisers today, will be the centerpiece of the Queen's Baton Relay (QBR), a Games tradition that celebrates the Commonwealth's diversity, inspires community pride and excites people about the world-class festival of sport and culture to come.
Commonwealth Games Federation President, Louise Martin CBE said: 'The Queen's Baton Relay is a much-loved Games tradition – an epic journey that unites the cultures and communities of our diverse and dynamic Commonwealth.
'One single Baton passes between thousands of young people and communities across many terrains and time zones – carrying and protecting Her Majesty's message to the athletes and citizens of the Commonwealth. We hope as many people as possible get to hold or celebrate the baton.'
The Baton will travel through Scotland from 22-28 August 2017, with Commonwealth Games Scotland responsible for selecting the inspiring individuals who will act as baton-bearers. Plans are already underway for an exciting programme of events.
+++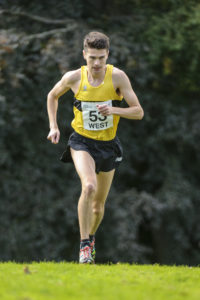 Photo by Bobby Gavin
The West District XC Relays at Kilmacolm were some time ago now but memories will remain fresh via our latest video offering from the cross country season.
Event hosts Inverclyde AAC arranged for local media students to film the action at Birkmyre Park on a day when Olympian Callum Hawkins led Kilbarchan AAC to silver medals and thrilled all watching.
Check out the piece on Inverclyde TV – it is a great advert for our sport. With thanks to those who created this package.
http://inverclyde-tv.com/stories/6387-cross-country-relay-championships-2016
Tags: BASC, Callum Hawkins, Club Leaders Conference, Laura Muir, Queen's Baton Relay, Sally Pearson, West District XC Relays