Laura European Record and three Scots land WL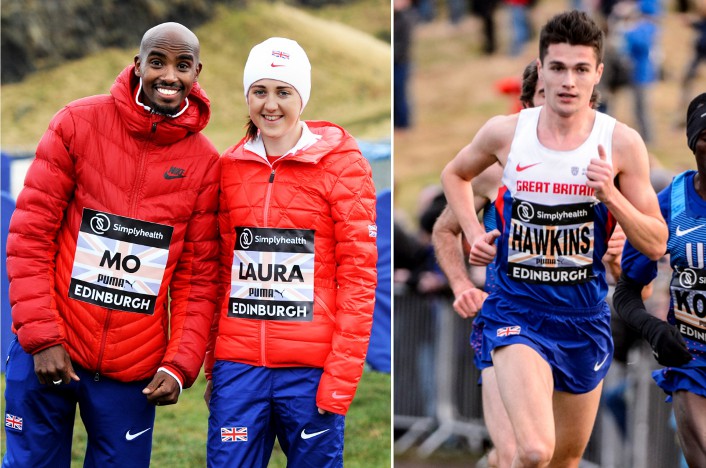 World class – Laura Muir clocked a European Record at 3000m Indoors while Callum Hawkins is now second only to Mo Farah in the British all-time rankings for Half Marathon
Laura hails strength of Scots athletes – BBC Report
Laura Muir landed a European Record on a stunning night when Scottish athletes set World lead performances at three distances in three different continents.
Muir smashed the 3000m Indoor Records for Scotland, Britain and Europe with an imperious win over Hellen Obiri in Germany in 8.26.41.
Less than half an hour later, across the Atlantic in New York, Andy Butchart clocked 3.54.23 to win the Armory Invitational Mile event and take second place on the Scottish all-time list and third on the British list.
Then, to top off a simply extraordinary 12 hours, Callum Hawkins raced to a new Scottish Record in the half marathon with 60.00 that takes him fourth on the European all-time list and second on the British list.
Those three athlete now lead the world rankings in those events and, bubbling under, there were fine performances also from the likes of Guy Learmonth, Lynsey Sharp and Allan Smith to further add to the feel-good factor.
Arnold Black's report on scotstats
Muir continued her superb record-breaking form in Karlsruhe on Saturday evening to move to fifth on the world all-time list.
The 23-year-old had clocked 14:49.12 to improve the British indoor 5000m record in Glasgow last month and she followed that up by storming to victory at the IAAF World Indoor Tour meet in Germany, beating Olympic 5000m silver medallist Hellen Obiri who improved her own Kenyan record with 8:29.46.
It was another tremendous performance by Laura, with the likes of Liz McColgan (previous Scottish Record holder) and Jo Pavey (the previous British Record holder) now in her wake.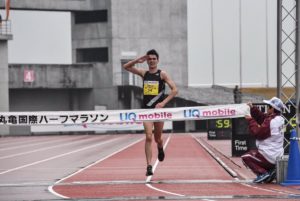 Read more on Callum on Japan Running Blog
Hawkins smashed the Scottish half-marathon record on Sunday, clocking 60:00 at the Kagawa Marugame International Half Marathon in Japan.
That time officially puts the 24-year-old second on the British all-time list behind only Mo Farah.
Hawkins claimed a dominant win, beating Ethiopian record-holder Atsedu Tsegay with 60:58 only days after the Great Scottish Run re-measurement.
Callum, of course, had run what at the time had appeared to be a Scottish record-breaking half-marathon in Glasgow last October, as he clocked 60:24 at the Great Scottish Run. Last week, it was  confirmed that the course had been found to have been 149.7m short and the 'record' invalidated.
However, it was only going to be a matter of time before the Olympic marathon ninth-placer made things official and as he stormed to success in Japan he went quicker still, recording back-to-back 10K PBs of 28:28 and 28:27 before crossing the finishing line with one hour exactly on the clock.
Allister Hutton's previous Scottish record mark had been 62:28, set in the 1987 Great North Run, and the 149 metres short distance equated to around 26 seconds at Hawkins' pace, so would definitely have been the equivalent of a sub-61 performance.
But with his half-marathon best now confirmed at 60:00, Hawkins again sits behind Mo Farah and ahead of Steve Jones on the UK all-time list.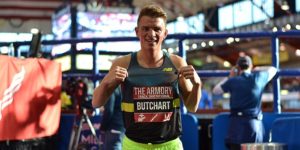 In New York, Andrew Butchart dominated the mile, clocking a world-leading 3:54.23 to move to third on the UK indoor all-time list in what was his first ever indoor race over the distance.
Andrew tweeted: 'I certainly never thought I would be a WL at the Mile.'
Lynsey Sharp featured in a high class 600m race in the same meet, and finished fourth with 1.27.16 which is second on the Scottish all-time list.
In Germany, another indoor PB for Learmonth at 1.47.04 improved his time in third place on the Scottish all-time list and high jumper Allan Smith had a season;s best 2.26m to continue his good 2017 form.
Tags: Allan Smith, Andrew Butchart, Callum Hawkins, European Record, Giuy Learmonth, Laura Muir, Lynsey Sharp, World Leads