Kirkcaldy-bound: read our online programme and Team Challenge tables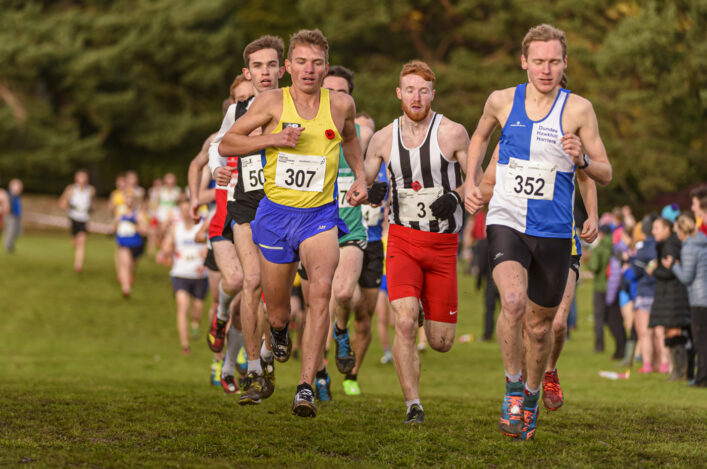 Action from 2019 when the Lindsays Short Course XC was last held at Kirkcaldy (photo by Bobby Gavin)
The endurance community are headed for Kirkcaldy this weekend as the Lindsays Short Course XC Champs take centre stage once again.
It is a return to the Fife venue and we're looking forward to six exciting races.
All the key information for Kirkcaldy is captured on our digital programme for the event (with thanks to our partners at YFS Media).
There are links from the digital programme which take you to our Event section, where there is guidance about the likes of parking and declarations at the Kirkcaldy High School venue.
Digital Programme for Kirkcaldy
+++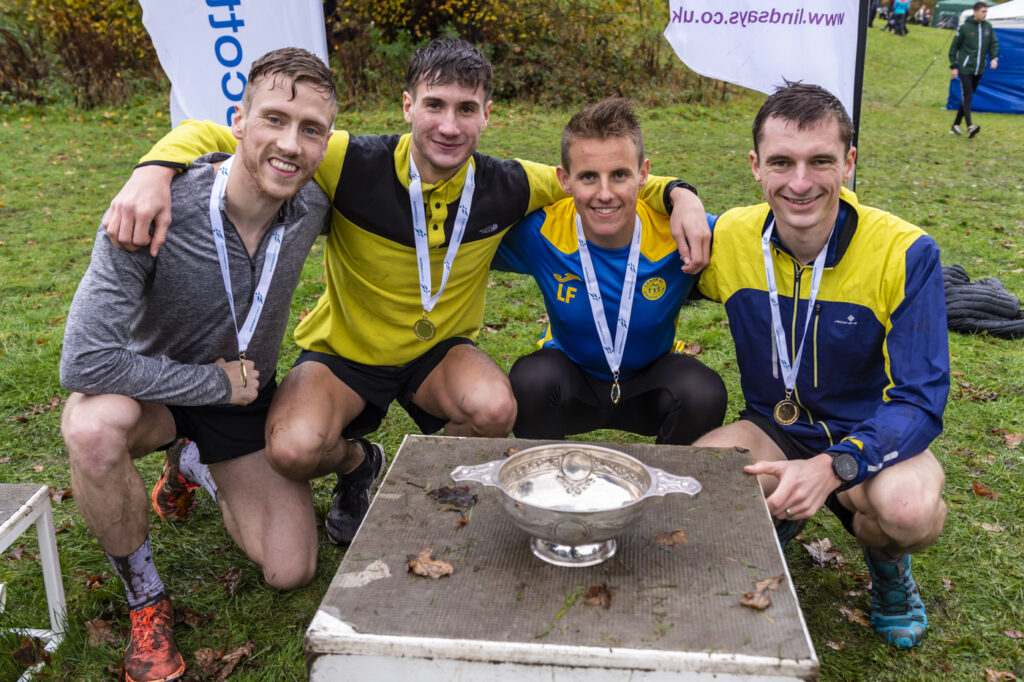 Central AC took the Senior Men's golds at Cumbernauld in the Lindsays National XC Relays (photo by Bobby Gavin)
The Cross Country Team Challenge concludes at the Lindsays Short Course XC Champs at Kirkcaldy.
Senior teams have tallied points so far via performances at the Lindsays District XC Relays and the recent Lindsays National XC Relays at Cumbernauld.
Central AC lead the men's points table by two from Inverclyde AC and Edinburgh Uni Hare and Hounds lead the women's points table by two from Shettleston Harriers.
The winning clubs each land £250 in prize-money.
Cross Country Team Challenge details on our Events section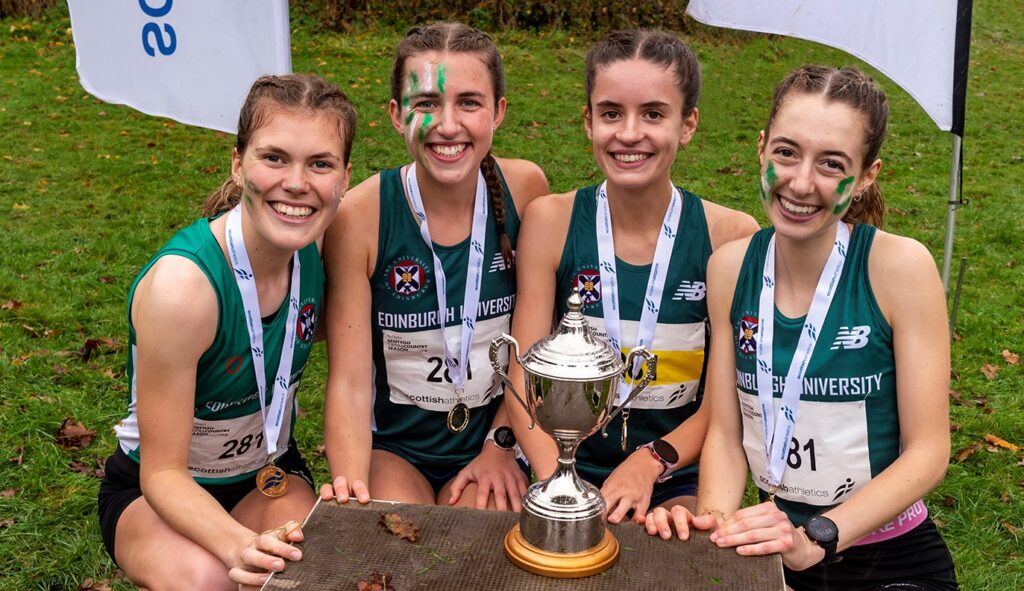 Edinburgh Uni Hare and Hounds lead the women's division in the Cross Challenge Team Challenge after victory at Cumbernauld (photo by Bobby Gavin)
+++