Junior Road Races – Greenock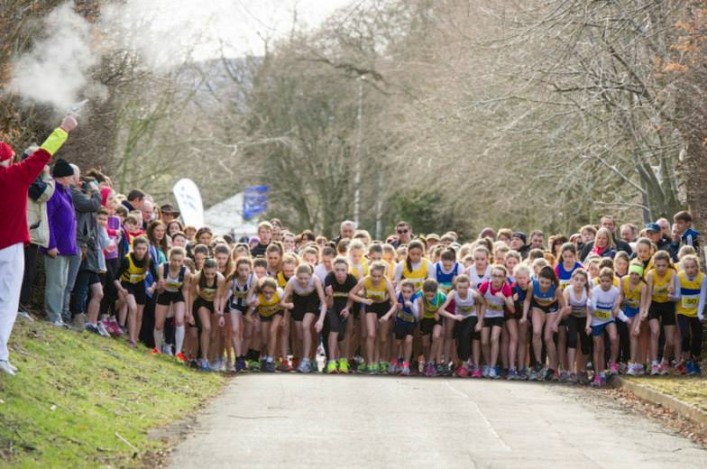 Junior Road Race in 2014 at Riccarton, Edinburgh – event has now moved to Battery Park, Greenock
Watch video footage of last year's race finishes
The scottishathletics Junior Road Races will be held in Greenock on Sunday 15 March – and we're looking for entries now from clubs.
Riccarton near Edinburgh has been the venue for the past couple of years but this time Battery Park in Greenock will play host to the races for U13s, U15s and U17s.
And Scotland vests are effectively up for grabs that afternoon with the Junior Road Races regarded as the primary selection event for teams for the London Mini Marathon.
Scotland will send teams of six boys and six girls in both the U15 and U17 age group for those races in the English capital in April and no doubt that will give an added edge to competition in Greenock!
We are looking for entries from cubs by postal application in time for a closing date of Friday 27 February.
The entry forms are now available online as well as further information about the Junior Road Races.
Distances on Sunday 15 March will be as follows: 2k for U13s; 4k for U15s and 5k for U17s.
*All the details on the history of the Junior Road Races is on the excellent Road Running and Cross County Commission website.