Jobs in Aberdeen; marathon in Orkney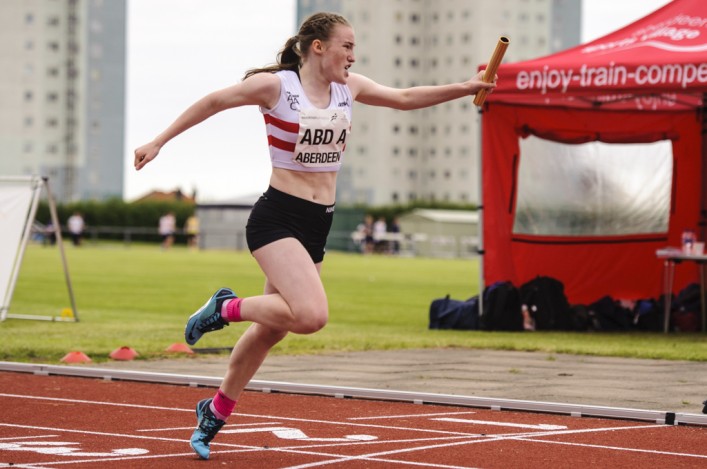 Athletics in Scotland continues to grow and evolve with the times and there are significant developments taking place at many clubs across the country.
An interesting development over the past few years has been the steady introduction of paid roles in clubs, where appropriate. The original Club Together programme effectively kick-started that process with paid development officers in clubs but clubs are now advancing at a rate of knots with a number of paid roles emerging including coaching, development, administration and management roles.
Now there are two vacancies at Aberdeen AAC in part-time, paid roles as Club Manager and Pathway Development Officer – which may even set a pattern for other clubs.
If you want to find out more about the professionalisation of our clubs please check out our Clubs section on the site. Or email our Head of Development mark.munro@scottisthathletics.org.uk
Aberdeen AAC first joined the Club Together programme in 2012, employing a part-time officer to assist the club in growing their membership, recruiting volunteers, coaches and officials.  During this time, the club has grown to over 300 members.
Now, in 2016, Aberdeen AAC are about to become the first athletics club in Scotland to appoint a part-time Club Manager as well as a part time Pathways Development Officer. Jointly the posts will bring 36 hours of dedicated, paid, officer time to the club and its development.
*The Club Manager will provide support to the leadership within the club assisting with the development and implementation of the club's business plan and ultimately moving the club toward a 7-day a week business.
The successful applicant will work with the clubs management group in shaping strong governance and finance policies and procedures whilst also playing a key role in communication with Aberdeen Sports Village and other organisations, developing and strengthening partnerships.
*The focus of the Pathways Development Officer will be on supporting the club in developing talent pathways which will ultimately impact on athlete performance levels.
The succesful applicant will play a key role in coordinating coach-orientated continual professional development (CPD) and education opportunities whilst also engaging and working alongside a number of key partners in developing clear coach and athlete pathways within the club.
Further information on both posts can be found on our Jobs in Athletics section. Closing date for applications is Wednesday 2 March.
+++
Marathon runners are being asked to think about taking a trip to Orkney this summer for what certainly looks a spectacular race.
A new event for 2016, the St Magnus marathon will be UK's most northerly marathon. The route starts outside the St Magnus cathedral in Kirkwall and follows the coast of west mainland ending in Birsay.
The event will have all the trimmings of a large race whilst enjoying the small friendly nature of Orkney; thus offering runners a true experience to remember. Enter online via Entry Central
Tags: