Jo happy to be in running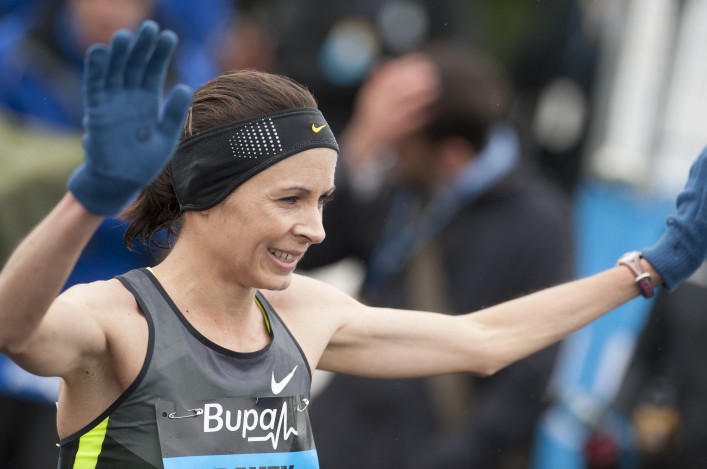 Register to vote for Sports Personality of the Year
Jo Pavey is thrilled she has proved an inspiration for athletes – young and older – the length and breadth of Britain.
The European 10,000m champion will be in Glasgow this forthcoming weekend when BBC Scotland hosts the Sports Personality of the Year award event.
Pavey is the 'athletics choice' on the short-list after a wonderful 2014 which featured bronze at the Commonwealth Games at Hampden and then that remarkable gold in Zurich for the mother of two, who has turned 41 since that success in Switzerland in August.
It has led to Jo being hailed as an inspiration and role model for many people across the sport and, indeed, she helped endorse the Mums on the Run programme organised by our partners, jogscotland.
'I've been so flattered when people have said it has inspired them to carry on beyond the age of 40 and keep running,' Jo told the Herald.
'Because I'd have thought I would be retired by now. Maybe people do retire too early and one benefit of being older is that experience, the thing you know now that didn't know at the start. And that has probably helped me train more consistently.
'It will be tough for me to make the GB team for the Olympics in Rio in 2016. There are youngers girls coming through. But I am still enjoying it and it is working for us as a family at the moment which is great because my priority is being a mum.'
Now it would be fantastic to see Pavey beat the challenge of Lewis Hamilton and Rory McIlroy and win the BBC's prestigious annual award.
Jo added:  'It is totally beyond my expectations to be in the running for Sports Personality of the Year.
'But it will be great to be back in Glasgow. The crowd at Hampden were great during the Commonwealths – it felt like a home crowd to me and just the same as London 2012.'
*Pavey was speaking as she helped British Athletics promote the Glasgow International match.
It is at the Emirates Arena on Saturday 24 January and features Scotland v Team GB and Ni v France v Germany.
The events involved in the fixture have now been announced and are listed  (see Glasgow Selection Policy download) on the British Athletics website, with the selection process now on-going.
It should be a great chance for fans of athletics in Scotland to watch a top-class event and for some of our younger athletes gain valuable experience in a highly competitive occasion.
Tags: