Javelin coaching sessions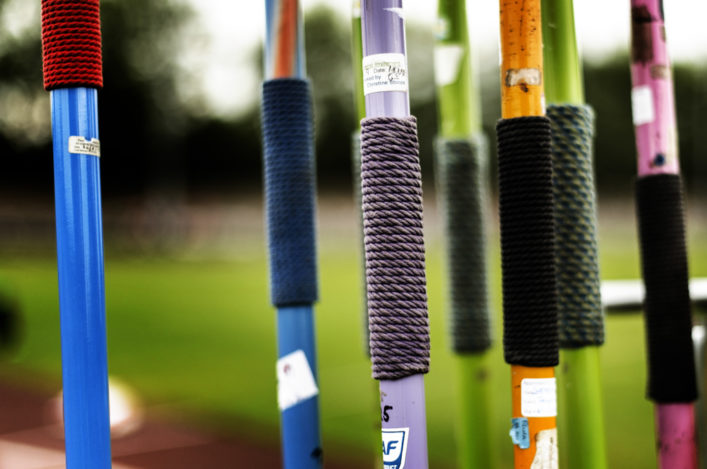 Last weekend was busy with athletes competing at the Edinburgh XCountry and Inter-District XC at Holyrood Park and the FPSG National Indoor Open in Glasgow.
Meanwhile, at Grangemouth, scottishathletics hosted the second of three coach development days for Javelin as we continue to promote event specific coach education.
In the morning, javelin coach, Karen Costello (Kilbarchan)AAC, took the coaching clinic, supported by Olympic Coach, Mike McNeill. In the afternoon, Mike took over and led the Javelin coaching masterclass with invited athletes and coaches.
Coaching Clinic
The coaching clinics are designed to help coaches develop a sound understanding of how to coach the event, building on the technical content presented on the Coaching Assistant and Athletics Coach Award.
These training and education opportunities are aimed to bring together coaches and their athletes to train and develop expertise in their respective fields of interest.
On the day, Karen led athletes through a dynamic warm up in preparation for the technical development session that was to come. Through the clinic, coaches and athletes gained a better understanding of the technical model and were given key drills and activities to take away to practice in their own coaching environment.
These sessions are ideal for coaches looking to gain access to a technical expert in the event and come to the clinic with specific questions for the coach to answer.
Feedback received on the coaching clinics to date:
Thanks so much for organising this morning's session. I got a lot out of it. It was exactly what I was looking for. Very informative clear instructions. – J. Moncur
Really great session with John on Saturday. Thoroughly enjoyed it. Lots to take away. – H. Morrison
Saturday went really well got a lot to work on now but really enjoyed it! – A. Hobson
Ken's session content, delivery, knowledge and overall manner were great. He took time to explain to athletes and coaches what he was looking for and trying to achieve and I'm sure all the athletes had very positive experiences too. – F Gauld
Just as quick note to let you know how much I enjoyed and I got out of the clinic. My daughter and I came away with a lot! It wasn't too busy and so got quite a bit of individual attention from a very good coach. Got me to think about how I will deliver hurdles sessions back at the club so many thanks for organising those clinics and keep them coming! – C. Lefebvre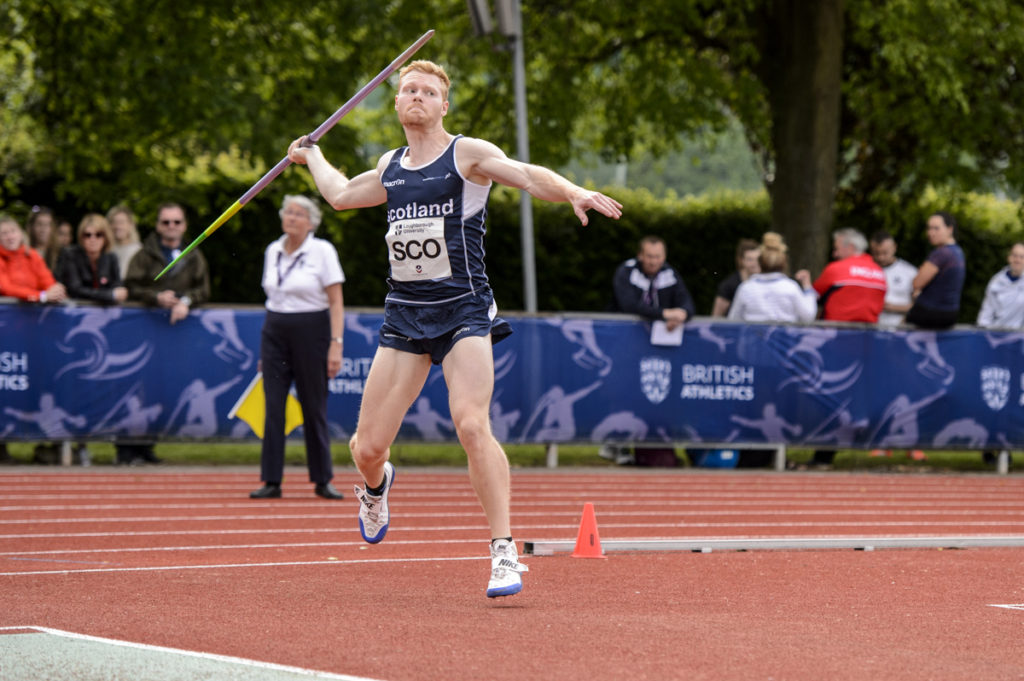 Greg Millar in action for Scotland at the 2017 Loughborough International
Masterclass
In the afternoon, Mike kicked off the session with an engaging talk on model correction, where coaches and athletes were asked to reflect on their current technical model and how they can progress and work towards the ideal model (for them).
Mike carried out a visualisation task, where he asked the athletes to close their eyes and visualise themselves throwing as one of their Javelin idols…Which followed by the following tasks:
Think it!
See it!
Feel it!
Do it!
The visualisation session progressed with coaches and athletes working on 'mastering' the throw from standing, to hopping then in to the full throw. Athletes had to score themselves, out of 10, how well they threw, to see where they sat on their technical journey.
The group then braved the typical Scottish weather and went outside to apply the new technical developments with full throws.
Mike McNeill said: 'I agree that the feeling is of real progress and greater understanding and awareness. I thoroughly enjoyed the whole weekend and appreciated the support from all.'
At the end of the session, the coaches and athletes came back indoors and finished off with a specific conditioning, looking at the plyometric development for Javelin throwing.
Feedback from one attending coach:
'I thought Mike was excellent in the way he mentored the coaches and engaged them in the coaching process of the athletes. I was personally very impressed by how much the athletes had all moved on since the previous session with Mike.' – T. Boyle
The next Javelin coaching clinic is scheduled to take place at Grangemouth on Saturday 24 February. Coaches interested in attending the coach clinic can sign up on uLearn through the following link. Please note, places are limited.
With thanks to Darren Ritchie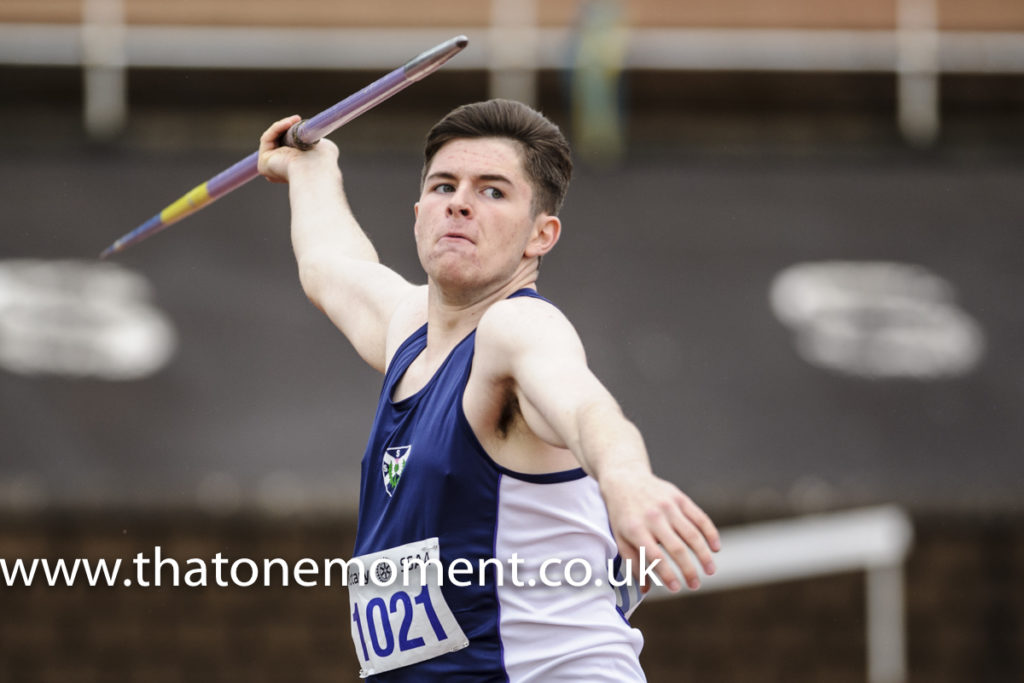 Tags: coaching, Grangemouth, javelin, Mike McNeill