'I've learned so much this season' – Zoey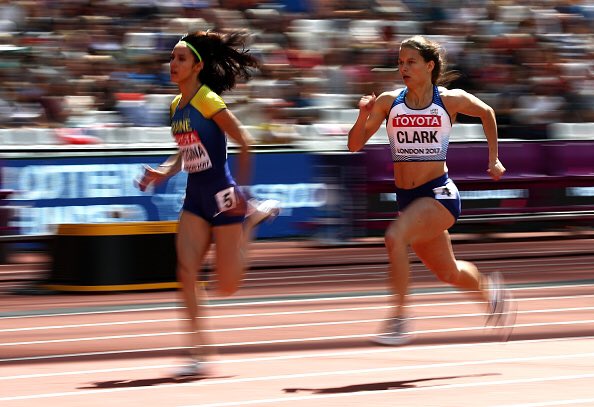 Birmingham Diamond League schedule for Saturday
Zoey Clark will bring the curtain down on a stunning season with her first Diamond League outing this weekend.
It is a return to Birmingham for the GB and NI international who savoured her first World Champs experience to the full with that silver medal in the 4 x 400m Relay.
Clark won the Women's 400m gold at the British Champs at the Alexander Stadium early in July to secure selection for London 2017 and then came up with a PB of 51.81 in the semi-final after progressing from the heat with 51.88 before playing her part in Sunday night's silver success.
There are a whole host of Scots competing on Sunday in the Birmingham Diamond League including Eilidh Doyle, Andy Butchart, Lynsey Sharp, Eilish McColgan, Chris O'Hare and Jake Wightman.
Here, in a special blog post for scottishathletics, Zoey tells us about London and learning from a trio of experienced British athletes – Perri Shakes Drayton, Christine Ohuruogu and marathon runner Aly Dixon.
'It has been everything I hoped it would be – and a whole lot more,' beamed  Zoey, who is coached by Eddie McKenna.
'Obviously I was at Glasgow 2014 three years ago when quite young and I was able to draw on that experience at times – like when on the start-line for the relay and the atmosphere is so incredible.
'It can be intimidating and nerve-wracking if you let it be, so it was good I'd been at Hampden back then. I learned from that.
This time I felt I was able to use and feed off the energy of the crowd. Hopefully I was able to show that I learned from it. I think I have a totally different attitude now and it just comes from a little more experience.
'I was away from home for a long time when you take in the training camp in Paris and the Champs themselves. But you are spending time with top athletes and you can't help but pick up things from them and feed off them.
'We'd Perri Shakes-Drayton back in the 4 x 400m Relay squad and she has a lot of experience. Christine Ohuruogu was around a lot too and she was almost our mentor figure. It was great to chat to her.
'As it happened, myy room-mate was Aly Dixon, the marathon runner, so that's opposite end of the scale in terms of our events and stages of our career. But, again, Aly is someone with so much knowledge of athletics at this level that it's been really good.'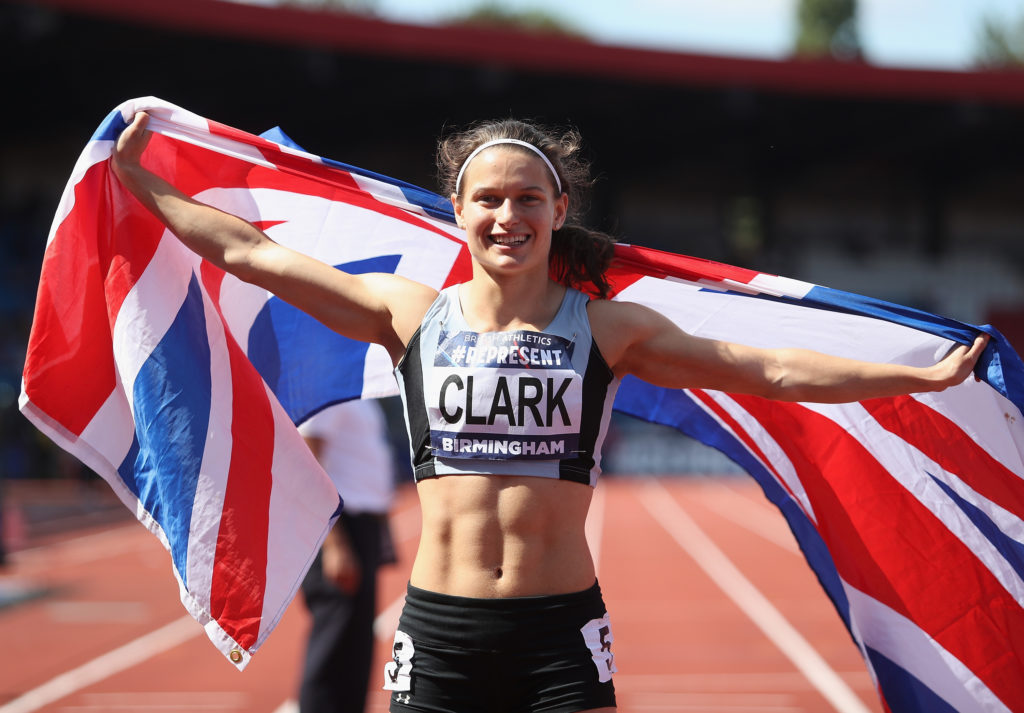 Clark won British title at the Alexander Stadium (photo courtesy of British Athletics/Getty Images)
'Birmingham will be a great way to end the season. I have never raced a Diamond League meeting before so this really just tops things off for me.
'Coming off the back of the Worlds and the chance to run in front of a British crowd again, I think it is ideal.
'Then it will be time to start the preparation for Gold Coast. April is an akward time in many ways for Scottish athletes to try and peak so we have to plan ahead for it.
'That's one of the reasons I'm cutting off the season after this weekend and we bring everything forward a bit.
'After graduating in the summer, I'm a full-time athlete now and the real benefit is going to be more time to rest between sessions.
'It is not so much about increasing training load but getting better recovery and hopefully then that helps you improve in training itself. Hopefully that approach will pay off.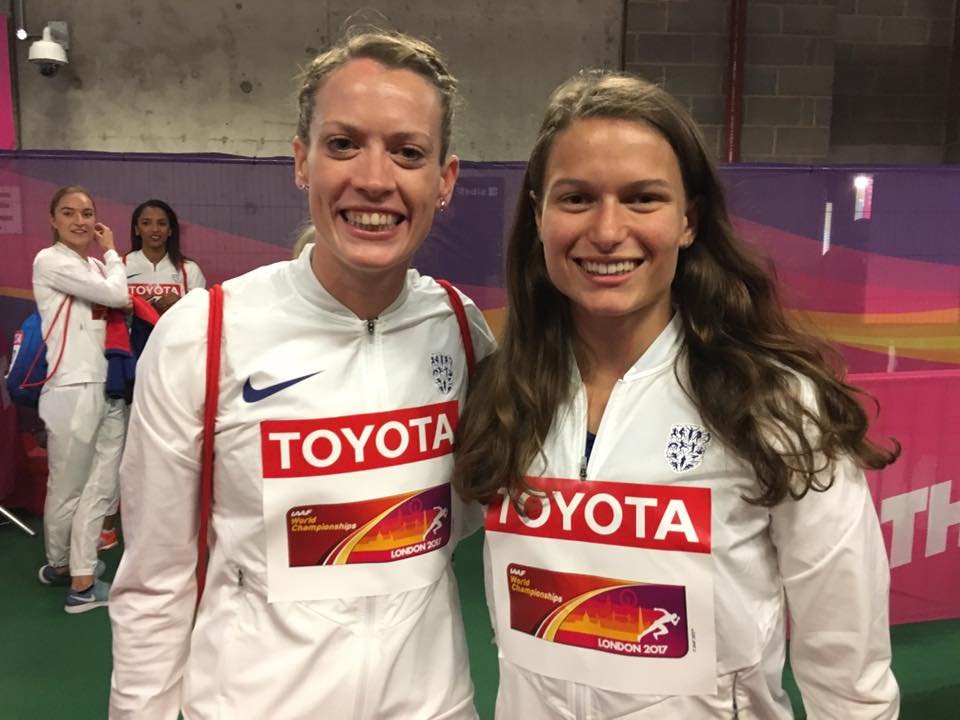 Zoey with Eilidh Doyle in London after the Relay (photo by Sue Gyford)
Tags: Aly Dixon, Birmingham Diamond League, Christine Ohuruogu, London 2017, Perri Shakes Drayton, World Champs, Zoey Clark