Indoor Open; Eilish 10K; Robbie; Campbell record;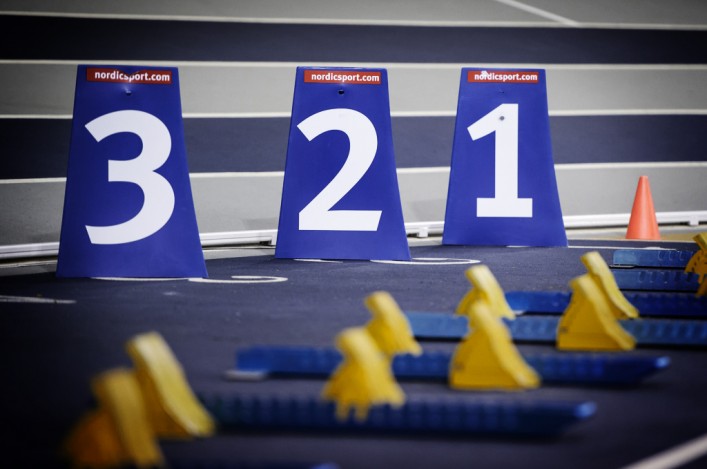 The National Open is coming up at the Emirates Arena in Glasgow on Saturday 14 January.
Numbers are restricted to around 700 athletes and as of Monday 5 December (2pm) we already have around 525 athletes entered for various events.
So, if there is a specific race or event you wish to enter,  please check the Events section page for the available number of slots and go online to enter for January 14. Thanks.
+++
Eilish McColgan went top of the UK 10K rankings with a 32.30 (chip time) effort on a clear winter's day in Sheffield at the Percy Pud 10K.
Sixth overall and first woman, the Scottish Olympian took over 80 seconds off the course record thanks to a 20 second personal best.
That PB had happened in Leeds a month or so earlier and the Manchester-based athlete is set to close her year after recording bests over a number of distances to add to an appearance in the Olympic final in Rio over 5000m.
Looking on Power of 10 at all-time Scottish rankings, Eilish's run was some six seconds off second place with mum and coach Liz holder of the best performance.
+++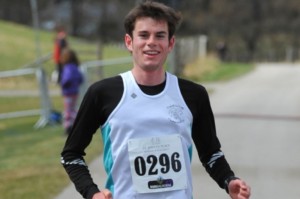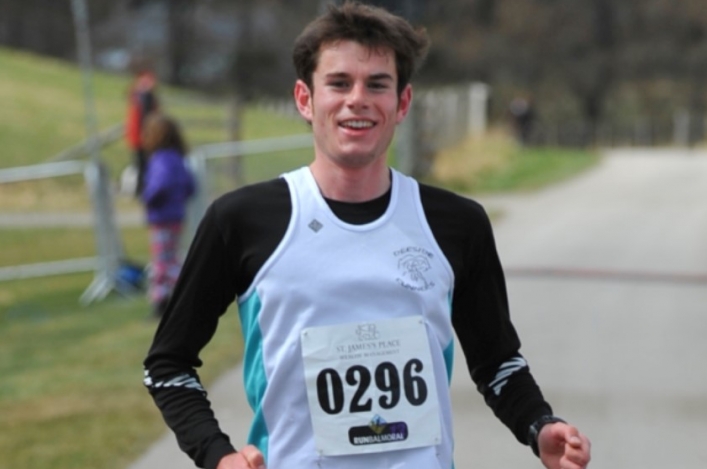 Robbie Simpson delivered another fine continental performance at the Course de L'Escalade event in Switzerland, an elite European winter road race.
Held on a lapped cobbled course around the city centre, Simpson was the first Brit home in 19th place. Despite a fall on the final lap, the man known for his marathon and mountain running pedigree excelled over the 7.3km distance, to finish one place ahead of Jonny Mellor.
The GB international hill runner, short-listed for Scottish Athlete of the Year in 2015, is turning his thoughts towards marathon and chasing a Scotland qualifying standard in that event for the Commonwealth Games in the Gold Coast is very much a target.
+++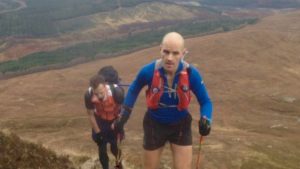 (Photo via BBC website and Tom Owens)
A Scottish ultra hill runner has broken an endurance record by running and climbing 24 summits in 24 hours.
Donnie Campbell, 32, a personal trainer living in Edinburgh, completed Ramsay's Round in 23 hours six minutes on Saturday.
He is the second person to finish the 56-mile (90km) challenge, which includes a 28,000ft (8,500m) ascent, in less than a day in winter conditions.
Campbell said it was 'by far one of the toughest things' he had ever done. He beat previous record holder Jon Gay, who completed Ramsay's Round in 2013, by 12 minutes.
Speaking to BBC Scotland's news website,Donnie said: 'It was brutal. I collapsed on my face on the finish line after running down Ben Nevis. I was always 100 percent confident that I'd complete the round, I just wanted to get under the 24 hours.'
Ramsay's Round is made up of 23 Munros, which are mountains over 3000ft (914m), and one smaller summit.
+++
Tags: Donnie Campbell. ultra running, Eilish McColgan, Emirates Arena, Gold Coast, National Open, Robbie Simpson