How Scotland starred at The Friendly Games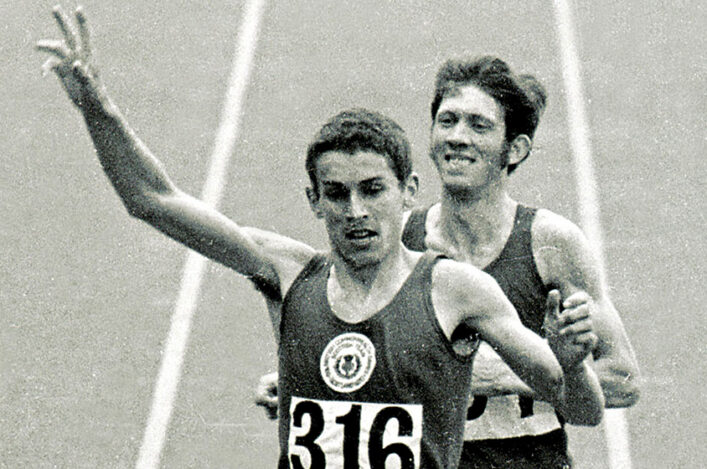 Ian Stewart and Ian McCafferty in the Scotland 1-2 in Edinburgh (photo by Mark Shearman)
It's 50 years to the day since the Commonwealth Games opened in Edinburgh in 1970.
They were to be known as 'The Friendly Games' and we've asked scottishathletics Historian, Arnold Black, to look back and assess the impact of the event and the Scotland performances.
Gold medal success was to be cherished that summer with the efforts of Ian Stewart (5000m), Lachie Stewart (10,000m), Rosemary Payne (discus) and Rosemary Stirling (800m).
Arnold's Archive – The Friendly Games: Edinburgh, 1970
Back on 16 June 1970, the team had been announced. A team total of 57 athletes were named, the largest ever squad to be selected to that date, ahead of the 38 athletes who represented Scotland at the 1958 Games in Cardiff. Success does not necessarily follow size – that Cardiff team brought home zero medals
Scotland finished with those four gold medals, two silver medals (Jim Alder in the marathon, Ian McCafferty's 5000) and two bronze medals (Moira Walls in the high jump and Bill Sutherland's road walk), a medal tally that had been bettered by the 10 medals in 1934, eight of which were bronze, and which would be bettered by the 10 in 1982. But the four gold medals remains unsurpassed.
A further eight fourth places were achieved and, in total, there were 37 Scottish placings in the top eight, almost double the tally that would be reached at the 2014 Games.
Read the full piece from Arnold here
Tags: Arnold Black, Commonwealth Games, Edinburgh 1970, History