Hectic weekend at the Emirates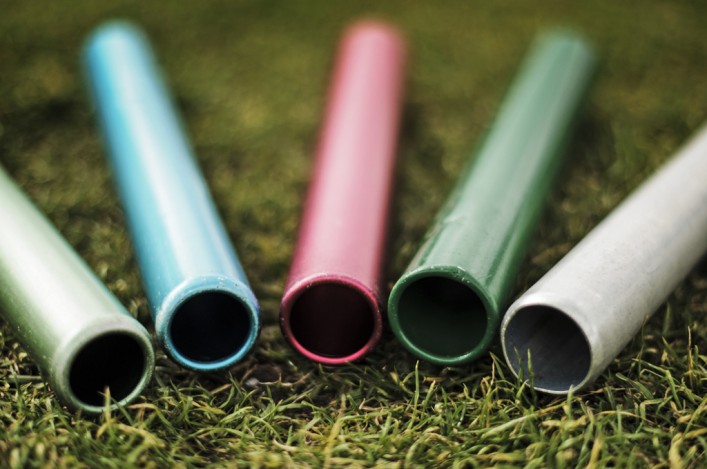 Club Relays TeamManager Final Info
There's a big and enthusiastic crowd headed for the Emirates Arena on Saturday – and the venue is sure to be packed with athletes for the whole weekend.
The scottishathletics Junior and Club: Connect Relays are taking place over the course of Saturday, starting early in the morning and with finals linked in with the Sainsbury's Glasgow International match.
That will give many young Scottish athletes the chance to run on the same track as international starts like World Indoor 60m champion Richard Kilty, who is appearing for GB and NI. The Team Manager final info above gives the timetable and clubs and coaches are asked to check this, please.
Then, the following day, more than 400 athletes in the U12 age-group will take centre stage for the superTEAMS event – which is hugely popular with our clubs.
Teams of four youngsters each take part in 60m, long jump, shot and 4 x 200m relay and with 109 teams on the entry list it is sure to be a busy Sunday at the Emirates for coaches, parents, volunteers and officials!
'We're excited about the weekend ahead and what is in store at the Emirates Arena,' said Nigel Holl, scottishathletics chief executive.
'The Junior and Club Connect Relays have a big entry with, I believe, 156 teams entered for Saturday. It is certainly going to be hectic, with the Sainsbury's International Match – featuring a Scotland team – taking place but we feel having the age group relays finals within the programme is a good fit.
'It is a chance for our best club athletes to race in front of a packed crowd at the Emirates Arena and on the same track as Scotland, GB, France and Germany and we hope they enjoy that experience.
'In terms of the superTEAMS on Sunday, I always think that's one of the best days in the calendar – because of the enthusiasm of the kids.
'We see it as a development event; a way to introduce our youngest members to athletics and to have them competing at running, jumping and throwing in the same competition. The team element is good, too, and that is reflected in the 4 x 200m relay.
'Clubs from all over Scotland made a real effort to be at the superTEAMS and we appreciate that effort. I think the 'day out' is a feature of it for these U12 athletes and hopefully gives them a flavour of what is to come in their teens – and beyond!
'Once again let me thank in advance our hard-working scottishathletics officials. The indoor season, with cross country taking place at the same time, means it is a hectic period for many and the commitment and dedication is an inspiration to others.'
There's a timetable for the superTEAMS online
Tags: Club Relays, Emirates Arena, SuperTEAMS