Haining leads Scotland team for Denmark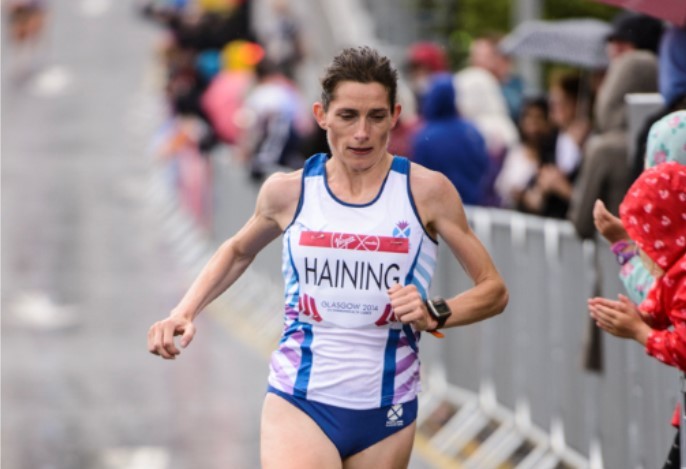 Hayley Haining in Glasgow 2014 action – photo by Bobby Gavin
Two years ago Hayley Haining became the oldest athlete to represent Scotland in track and field at the Commonwealth Games when she raced in the marathon at 42.
Now the evergreen Kilbarchan AAC veteran will return to the international arena by pulling on a Scotland vest for the Lillebaelt Half Marathon in Denmark next month.
Haining, 44, is one of six athletes who will head to the event with that line-up also including another Commonwealth Games and GB international athlete, Martin Williams – who went to Delhi in 2010.
Hayley didn't run a competitive race for 18 months but a Festive 10K in Ayr on Boxing Day went well and now, as she prepares for the Edinburgh Marathon, she will be thrilled to represent her country once again.
'I am really proud to be picked for Scotland and to wear the vest again,' she said, with the race on Saturday 7 May.
'But I'm more relaxed about it now than I was years ago when chasing qualifying times for Olympics and Commonwealths and that kind of thing. I am healthy and I am enjoying my running. When I race now, I don't wear a watch and I don't beat myself up afterwards about the time.
'I did not race for 18 months after the Commonwealth Games. I just needed that kind of break although I did still run a fair bit.
'I went to Ayr on Boxing Day (2015) to race the Turkey Trot for family reasons. It worked out for us because my dad had a friend there who he wanted to visit while staying with us for Christmas holidays.
'Then, on the way, I realised I'd left my watch behind. I just ran as I felt and it went quite well. I picked another 10K and the Alloa Half because I was looking towards Edinburgh.
'I said after Glasgow 2014 that although I was retiring from championship marathons, I wanted to do 'destination marathons'. The first destination is Edinburgh because my mum is there!'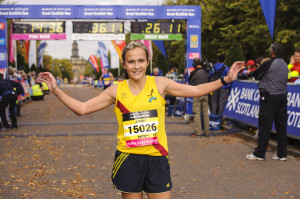 Jenny Bannerman – first Scotland vest
Haining, who ran 76.15 at Alloa, won the women's race on her last outing at the Lillebaelt Half Marathon. Hayley was 13th at the Glasgow 2014 marathon following a ninth place finish in Melbourne at the 2006 Commonwealth Games – and she also raced in the World Champs at marathon and the World Half Marathon Champs.
Now she will pass on her experience to two other selections who are savouring a first Scotland call-up . . . Jenny Bannerman of Inverness Harriers and Argyll-based Lesley Pirie from VP-Glasgow.
'It is a good race for the place, which I think is about 100K from Copenhagen, and the international  element at the front of the race are very well-treated,' said Hayley.
'The coarse is coastal and can be exposed and undulating but you can still get a bit of momentum going and run a good time. It's good that Scotland are sending teams again to this kind of event.'
GB international Andy Douglas, who recently won the Home Countries International XC title, and Martin Williams are joined in the Scotland's Men's team by recent Tom Scott 10-Mile winner, Tewolde Mengisteab. Williams went to Delhi in 2010 with Scotland and finished 14th in the marathon at those Games.
Scotland Men: Martin Williams (Wolverhampton); Andrew Douglas (Inverclyde AC); Tewolde Mengisteab (Shettleston Harriers)
Scotland Women: Hayley Haining (Kilbarchan AAC); Jenny Bannerman (Inverness Harriers); Lesley Pirie (VP-Glasgow)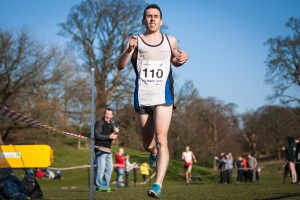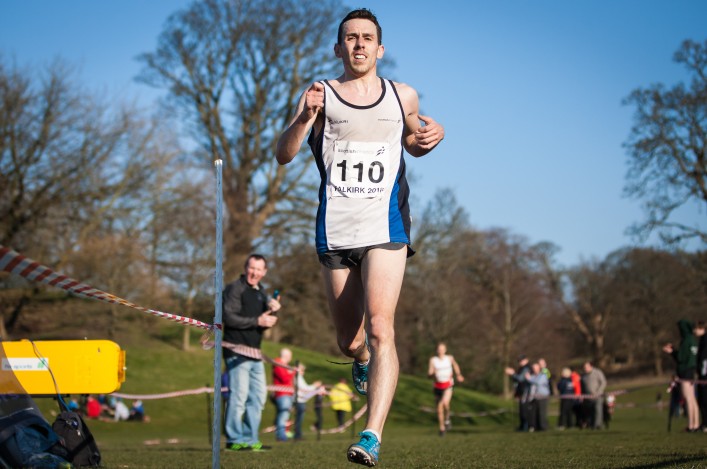 Andy Douglas – Home International XC win (photo by Steve Adam) 
Tags: Andrew Douglas, Andy Douglas, Hayley Haining, Jenny Bannerman, Lesley Pirie, Lillebaelt Half Marathon, Martin Williams