Good luck to our six in Samoa
Scotland's six track and field athletes at the Commonwealth Youth Games are making final preparations before competing in Samoa.
The athletics events happen between Monday and Wednesday but with Samoa 12 hours ahead of British time, the first action will take place through the night (Sunday to Monday here).
Sprinters Alisha Rees and Cameron Tindle are joined in our track quartet by 800m runners Carys McAulay and Ben Greenwood. In the field events, George Evans competes in the discus and the shot while Rachel Alexander is in the long jump.
Team Scotland first set off on their long journey last Sunday and touched down in Dubai and Melbourne before a 24-year stopover in Auckland, New Zealand, prior to making the final flight to Samoa  – arriving last Wednesday.
We carried a preview-type piece on the website previously and we would plan to carry updates on our social media over the next few days. Once the Commonwealth Youth Games are completed, it would be our intention to round-up the performances by our Samoa six on here.
On Twitter there is a hashtag #SamoaCYG2015 and also worth checking the Team Scotland output on Twitter on @Team_Scotland as Gillian Cooke, the former Commonwealth Games athletes, is in Samoa as well as the athletics team manager, Mark Pollard.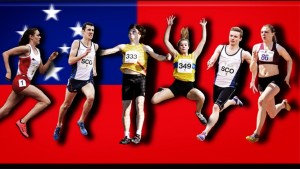 On the Team Scotland website, there are profiles on the six track and field athletes which are well worth a look.
http://www.goscotland.org/meet-the-samoa-2015-team/athletics.aspx
For George, Cameron, Ben and Carys, of course, it is a second major event this summer after competing at the World Youths in Colombia. For Alisha and Rachel, it is a first experience of this kind of international champs.
Here are a couple of comments from the athletes prior to their departure:
Alisha Rees:
'My training has gone well and I feel in good shape. I don't know too much about the opposition but there is an Australian athlete who has run similar times to me, so that should be interesting.
'I think the whole experience will be a massive thrill and it is all new for me. It will be good to meet and get on with people from other sports and try and learn from them.'
Rachel Alexander:
'I started in athletics about nine years ago and found that long jump was my best event. I've had great coaching and support and next year I would love to gain selection for the World Juniors in Russia. But first I am really looking forward to competing in Samoa.'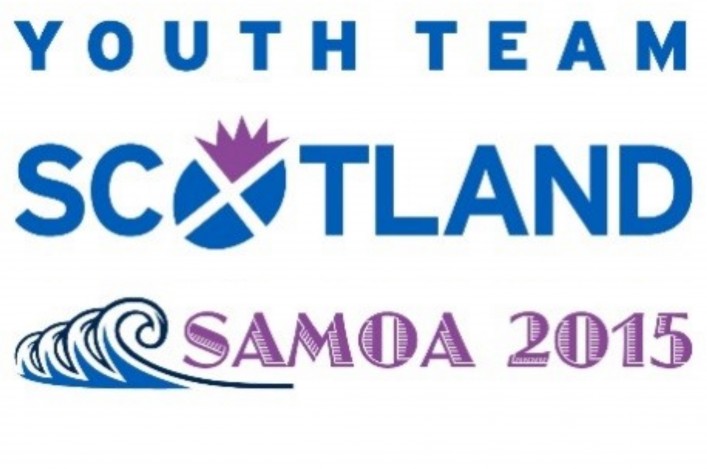 Tags: Alisha Rees, Ben Greenwood, Cameron Tindle, Carys McAulay, Commonwealth Youth Games, George Evans, Rachel Alexander, Samoa