FPSG District Champs review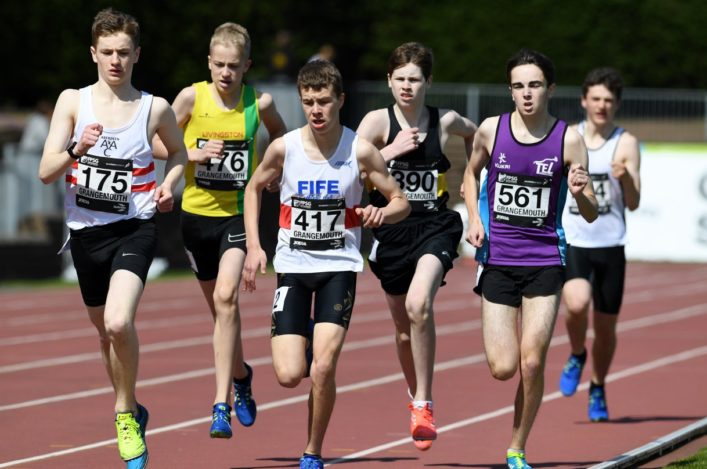 Action from the FPSG East District Champs – photo by Gary Leek
*Please note there are only a few performance highlights mentioned here at the moment – others may be added as results are analysed. Big thank-you to our volunteer photographers over the weekend, Grant Nairn (North), Gus Oakley (West), Gary Leek and Rob Eyton-Jones (East), your help is much appreciated.
It's always good for families to get together.
And that's exactly how the FPSG District Champs felt at three venues across the country for those in Scotland who love athletics.
This weekend traditionally marks the start of the competitive season and it was good to see hundreds of athletes taking part at the North in Inverness, the East at Grangemouth and the West at Kilmarnock.
If there isn't quite the intensity or anticipation of the National Championships, either at age group or Senior level, then the FPSG Districts can still be a great starting point for those opening their season or indeed for young athletes.
Our mantra of 'competition – it's what you train for' is definitely filtering through and we're delighted clubs are making such a big effort to support events. The more we can broaden the base of athletes competing then it is likely that overall standards will improve.
Recruitment specialists FPSG have come on board with scottishathletics in the past nine months or so and now provide sponsorship of the Outdoor Season – the first time we have had that kind of support. That complements the FPSG Annual Awards in early November and the FPSG Indoor Season at the Emirates Arena earlier this year.
It's important, too, that we register our thanks to the three host clubs this past weekend – Inverness Harriers, Kilmarnock Harriers and Falkirk Victoria Harriers – for their sterling efforts.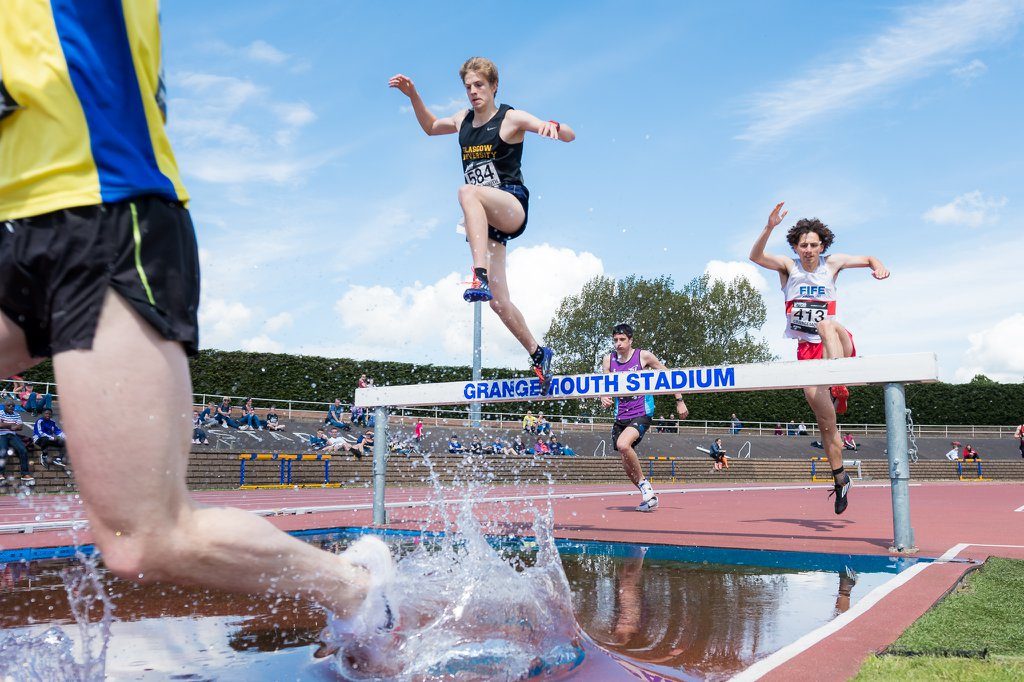 Action from the FPSG East District Champs – photo by Rob Eyton-Jones
Edinburgh AC athlete Ellie O'Hara has made great progress in the jumps in the past couple of years and that was once again exemplified at Grangemouth.
This time, Ellie set a new Scottish U17 Record for the triple jump (pending the usual ratification processes) with a leap of 11.86m to win gold.
Young thrower Keira Waddell, in the same age group, was also on form with a CBP performance thanks to a throw of 43.63m in the U17 Javelin at the East Districts.
And it was good to see Michael Olsen picking up where he left off last season with the Edinburgh AC sprinter winning the U20 100m gold in 10.74.
+++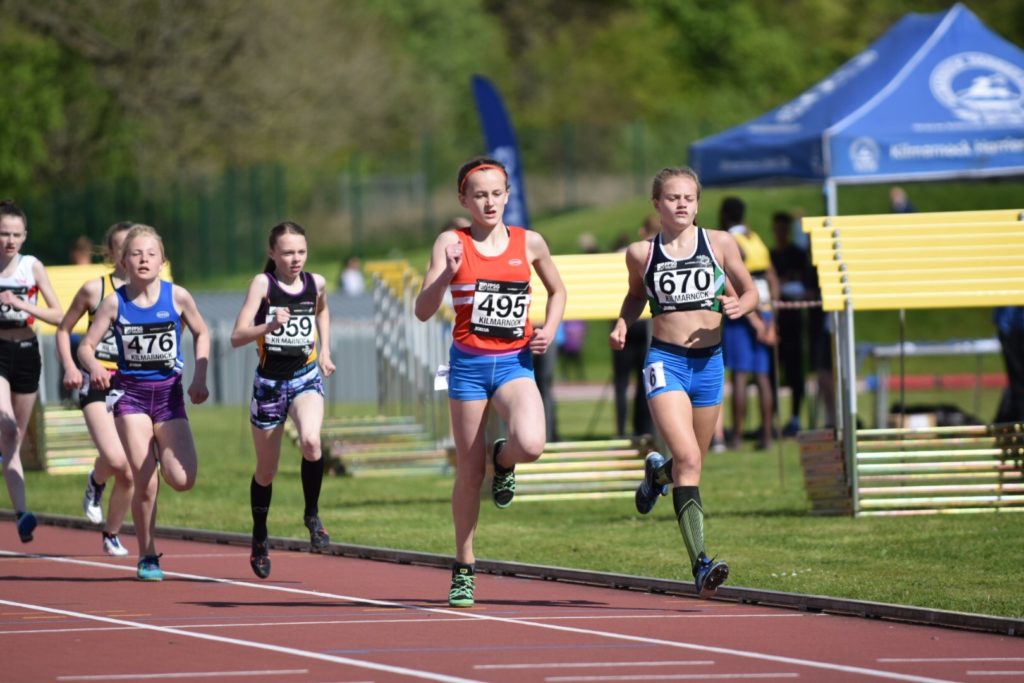 Action from the FPSG West Districts – photo by Gus Oakley
At the Ayrshire Athletics Arena in Kilmarnock it was good to see Jax Thoirs and Rachel Hunter back competing in Scotland after unfortunately missing out on the Commonwealth Games after initial selections.
Pole vaulter Jax has been in action long jump in the past few weeks and continued that with a silver medal behind David J Martin of Shettleston at Kilmarnock, while Rachel was a bronze medallist in the shot putt as she eased back into competitive action.
Connor Maclean has been well-known as a Stornoway RAC athlete in recent years but a switch to Kilbarchan AAC saw the Glasgow-based runner take gold in the 1500m and silver in the 800m behind winner Callum Drummond of Shettleston.
VP-Glasgow's Chloe Lambert won a hat-trick on Senior Women's golds as she won the 100m in 12.28, the 200m in 25.05 and the 400m in 55.07.
+++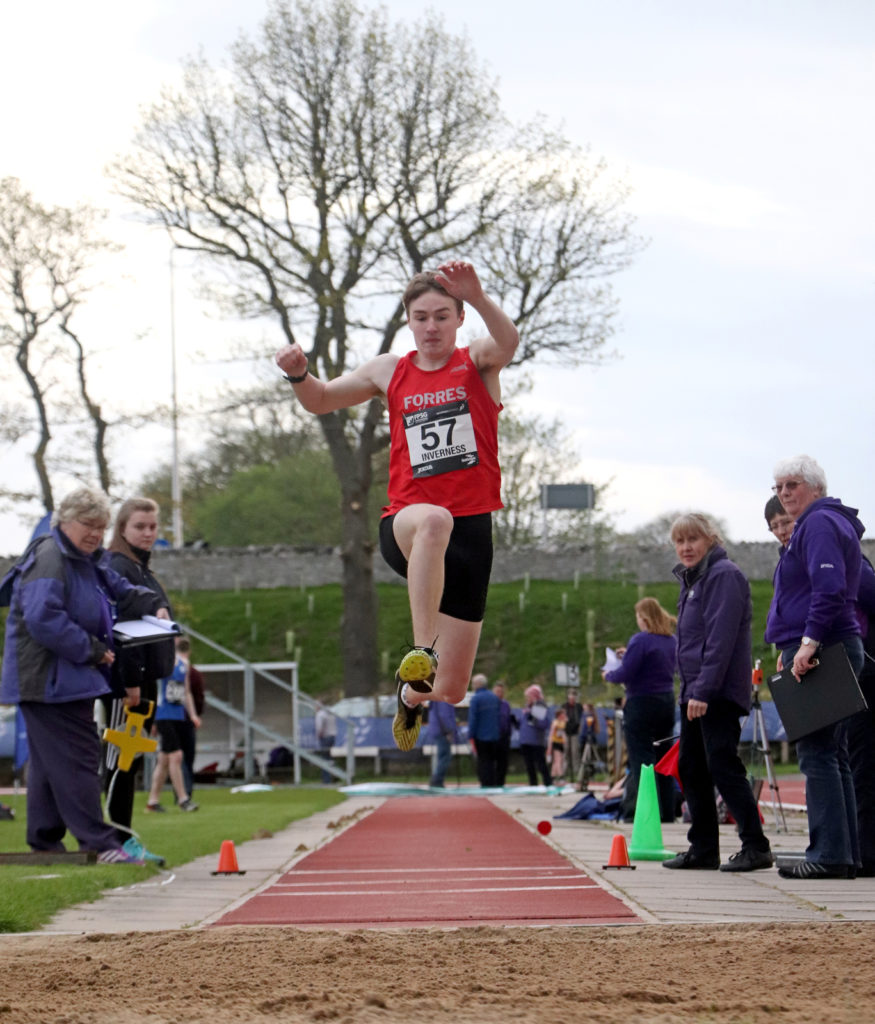 Action from the FPSG North Districts in Inverness – photo by Grant Nairn
FPSG North District Results (scroll down the page on left-hand side, please)
National U17 indoor champion Angus Davren (Inverness Harriers) equalled the 30-year-old high jump age group record of 1.95m at Queens Park .
The mark was originally set in 1988 by another Inverness jumper David Barnetson, who went on to hold the Scottish Native Record for 22 years.
Shetland's Katie Dinwoodie had an impressive U17 sprint treble with a 200m record of 25.84 sec into a cold headwind on Friday night followed by wins in the 100m (12.47 sec) and 300m (42.18 sec) in much better conditions on Saturday.
The contrasting conditions were also reflected in Andrew Smith's senior sprint double for Inverness comprising a quick, albeit heavily wind assisted 11.14 sec in the 100m following much harder work in the 200m (23.23 sec). The same went for Rebecca Matheson (Aberdeen AAC) in the U20 women's short sprints with a legal 12.14 sec and 25.45 sec. Taylah Spence of Orkney did the senior women's double in 12.36 and 25.99..
Spence was part of a large presence from Island clubs, including Shetland, Orkney and Stornoway in second, third and sixth places behind Inverness on the medals table.
The U20 age group produced four records; Andrew McFarlane (Ross County – long jump 6.85m), Paddy Dunne (Inverness – 55.82m javelin), Stephen MacKenzie (Inverness – 13.57m triple jump) and Ellie Stone (Inverness – 15.59 sec 100m hurdles).
(With thanks to Charles Bannerman)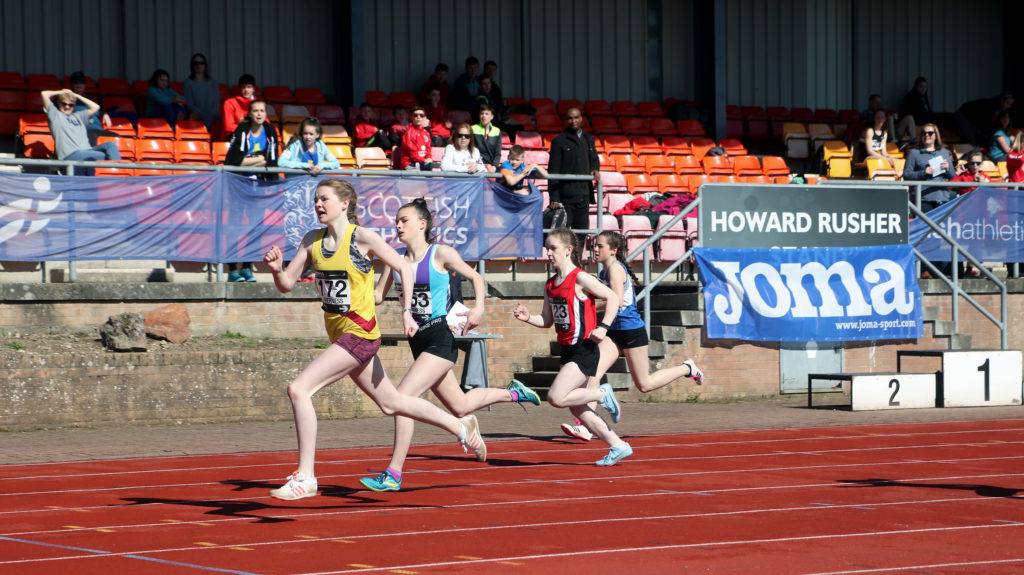 Tags: Falkirk Victoria Harriers, FPSG District Champs, Grangemouth, Inverness, Inverness Harriers, Kilmarnock, Kilmarnock Harriers