Four athletes land SAPA support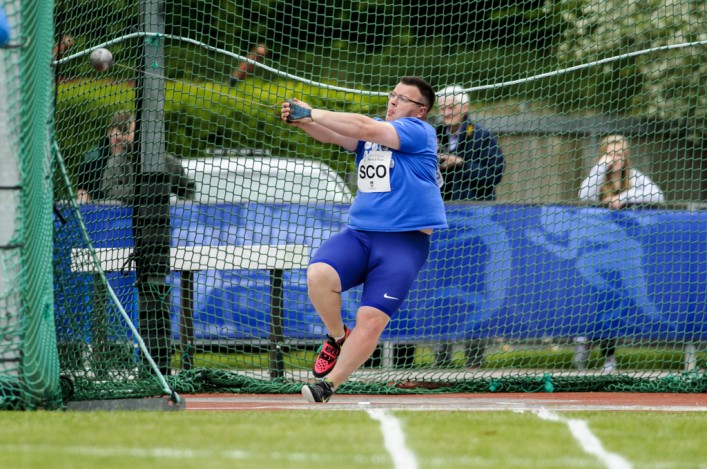 Chris Bennett in action for Scotland at Loughborough in 2015 (photo by Bobby Gavin)
sportscotland announcement and full list of SAPA awards
Four Scottish track and field athletes have landed key financial backing from sportscotland via a programme geared towards the Gold Coast Commonwealth Game.
Three men and one female athlete, Steph Twell, will now benefit from sportscotland Athlete Personal Awards (SAPAs) over the next two years.
Hammer thrower Chris Bennett; marathon runner Callum Hawkins and pole vaulter Jax Thoirs are the other Scottish track and field athletes who will receive £6000 initially. That trio plus Twell have been named among 32 recipients from a number of sports.
In total, £192,000 has been allocated in the first year of a two year investment to athletes in eight sports to provide additional support for training, competition and living expenses for the next two years.
This initiative was introduced for London 2012, Sochi 2014, and Glasgow 2014, and proved extremely successful with 30 medallists at the Glasgow Commonwealth Games having received SAPAs and the wheelchair curlers delivering bronze at the Winter Paralympics in Sochi.
sportscotland has now invested almost £1.5 million and supported well over 100 high performance athletes through this initiative, which provides financial assistance targeted at athletes deemed to show medal-winning potential.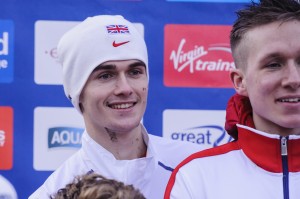 Callum Hawkins – races in Paris half marathon this weekend
Director of High Performance at sportscotland Mike Whittingham said:  'The sportscotland Athlete Personal Awards have made a significant difference to our athletes with podium aspirations, and it's great to be able to boost the prospects of 32 athletes who are vying for 2018 Commonwealth and Olympic places.
'SAPAs are designed to help athletes who are in the development stage of their high performance career and need additional support to help them train and compete at the right level as they approach competition.
'They help ensure that Scottish athletes can focus and concentrate on their ideal training, recovery, and injury prevention strategies.
'The smallest performance increment can make all the difference when competing at Commonwealth or Olympic level and that requires meticulous preparation and support.
'These athletes know they have the support of Commonwealth Games Scotland, the British Olympic Association, their governing bodies and world-class services from the sportscotland institute of sport's team of coaches, scientists, and experts in addition to this financial award.  Together we are the 'team behind the team' and with them all the way.'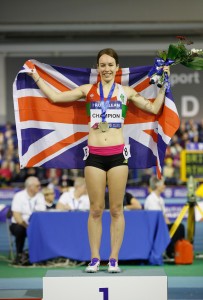 Steph Twell – in fine form in 2016
Paul Bush OBE., Chairman of Commonwealth Games Scotland, said: 'Commonwealth Games Scotland is working closely with sportscotland to ensure that the sports and athletes preparing for the next Commonwealth Games in Gold Coast have the best possible opportunity to qualify for and excel at the Games.
'After the huge success of Glasgow 2014, our aim is for Team Scotland to have its most successful ever overseas Games in 2018.
'We therefore welcome the direct support for prospective team members through the Athlete Personal Awards, which is a crucial component in the overall support package to CGS and its member sports.'
All at scottishathletics are pleased to see the SAPA programme operating and supporting four hard-working, talented athletes. Well done, too, to their coaches Mick Jones (Bennett), Pat Licari (Thoirs), Robert Hawkins (Hawkins) and Mick Woods (Twell).
Tags: Callum Hawkins, Chris Bennett, Jax Thoirs, SAPA awards, sportscotland, Steph Twell