Fife AC and Giffnock North savour golden moments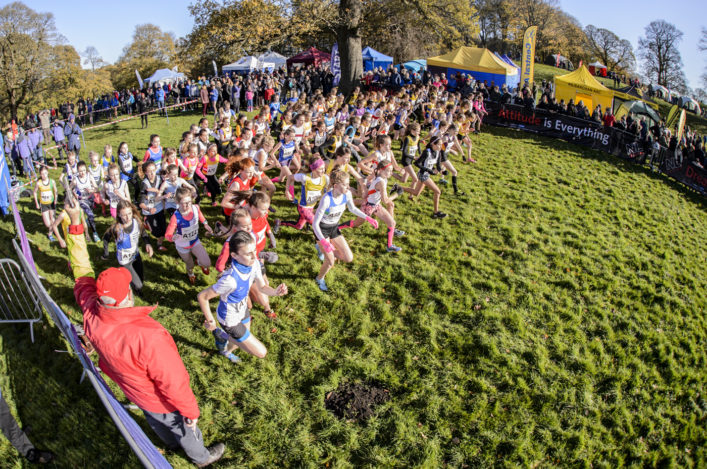 The start of the Junior Females race – photos by Bobby Gavin
Provisional Results (scroll down the page on left)
With the sun splitting the sky on a bright October morning, Cumbernauld House Park has rarely looked so good for the Lindsays National XC Relays.
And the Junior races set the tone for a superb day of cross country action as record numbers of entered teams was reflected in huge and enthusiastic crowds around the course.
Fife AC kicked it off with their very first title win in the Junior Females Race as the team of Isla Thoms and the Hedley sisters – Isla and Anna – secured a fine win.
Giffnock's top girls team came home in second for the silver medals and there was a deserved third place for North champions Inverness Harriers, after a long journey to compete at Cumbernauld.
Photos from Bobby Gavin on Facebook
'It is the first time in Fife AC's history that we have won this particular Young Females race so it is a great moment for the club and I am sure they will make a big thing of it,' said Tom Hedley, father of Isla and Anna, with the latter an U15 racing for U17 leg.
'The girls want to thank the coaches and the volunteers in the club. It was a nice moment for us as a family with two of the girls in the same team and taking the golds. Their sister, Freya, was in another team, too.
'It all started with parkrun to be honest. We went there first maybe six or seven years about with Freya and it was a great introduction into running. That was the St Andrews parkrun and all three of them are still very much involved in those on Saturdays if not competing.
'There's triathlon, too, so at the moment it is just about keeping them interested, enjoying it and staying injury-free.'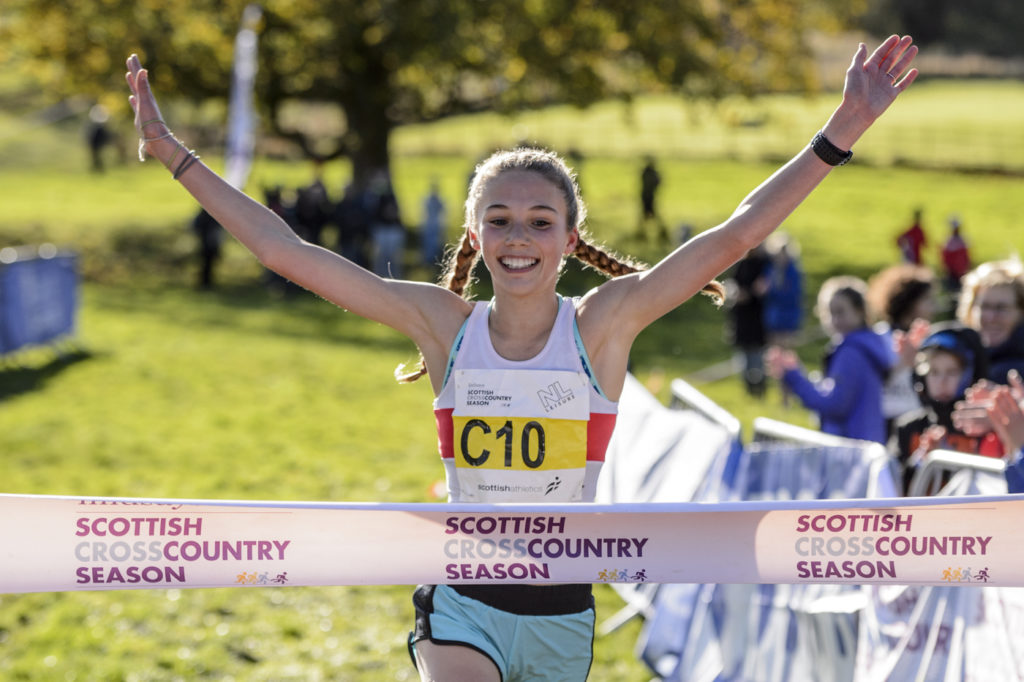 Anna Hedley leads home Fife AC
Giffnock's win in the Young Males was anchored by Hamish Armitt  – as he took the tape just as he did some 12 months earlier. As it transpired, however, it was Hamish's first cross country race of the season and he has been side-lined for long spells over the past year.
Central AC took the silver medals there while for Garscube Harriers there were bronzes for the second successive year in this Junior Males race.
'That is two in a row in the Young Males race so we are delighted with that and it was a strong team performance by the boys,' said Giffnock coach, Dudley Walker.
'Hamish Armitt led us home for the second year in a row. He's had health issues for almost all of the year from this race in 2017 so it was great to see him back and looking so strong. In fact, any fears about his fitness were very quickly allayed when you saw him take over from Harris Paterson.
'Our U13 runner, Craig Shennan, is first year in the age group so hopefully he is back here again next year.
'We've had really good girls teams over the past five or six years and we still do – but maybe for the first time in that period the group of boys is looking stronger overall so that is a wee change of dynamic in the club.
'We'd one athlete come from Newcastle to run for us today so the appeal of Giffnock North is far and wide and the girls took the silvers, of course. Valencia Wright had a superb leg in that race.'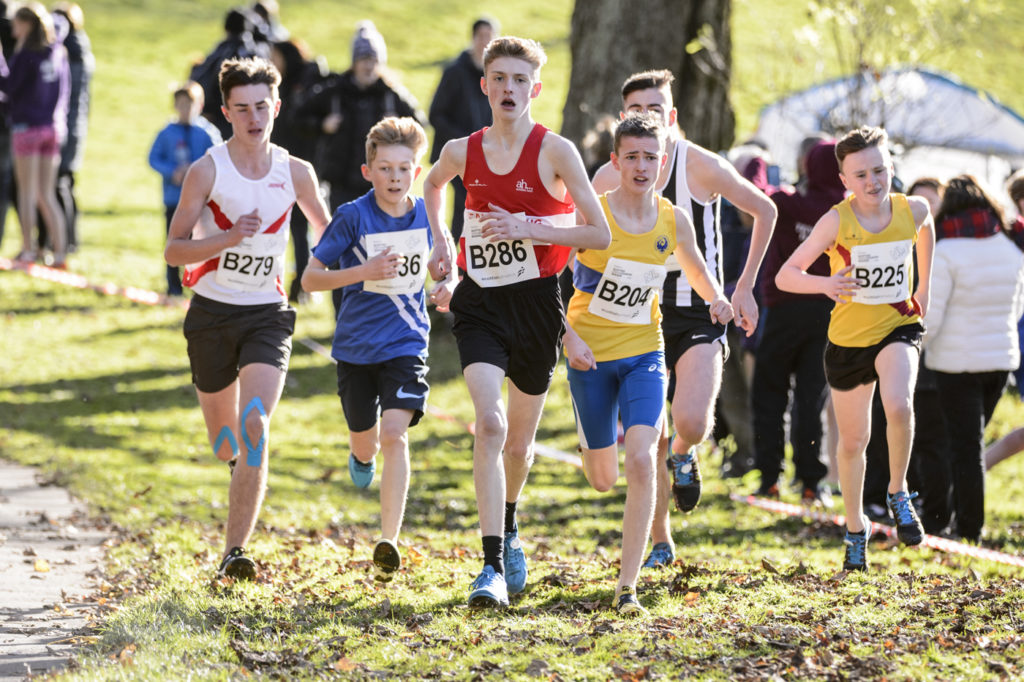 Tags: Cumbernauld, Fife AC, Giffnock North AC, Lindsays National XC Relays