An Extraordinary Day as Records fall . . .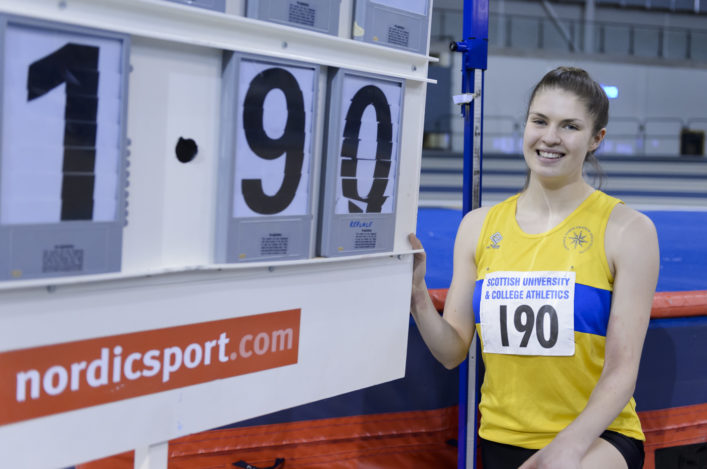 Nikki Manson – by chance wearing the guest vest 190 – celebrates a 1.90m high jump clearance at the Scottish Unis for National Record indoors in the women's high jump (photo by Bobby Gavin)
SUCA Indoor Champs (10 Feb 2018)
There have been a number of remarkable days or moments for athletics in Scotland over the past two or three years – and this past Saturday will count high among them!
We make no apologies for labelling it 'An Extraordinary Day' as no fewer than four Scottish Records or Best Performances fell in the matter of 24 hours.
Add another couple of superb PB performances and the 'Roll of Honour' for February 10 stretched across the Atlantic from Nick Percy to Laura Muir to Nikki Manson to Chris O'Hare, with honourable mentions for the likes of Jake Wightman and Steph Twell.
Bear with us, as we try and collate a series of fine performances . . .
The #recordrush began with news overnight from the United States that Nick Percy had once again improved the Scottish Best mark for the Weight Throw.
Nick this time reached 21.96m as he improved the best performance listed in that discipline for the third time in a few weeks in 2018 with another great performance (and further improved his own Nebraska University record).
A few hours later, the Scottish Unis event in Glasgow served up a couple of outstanding performance.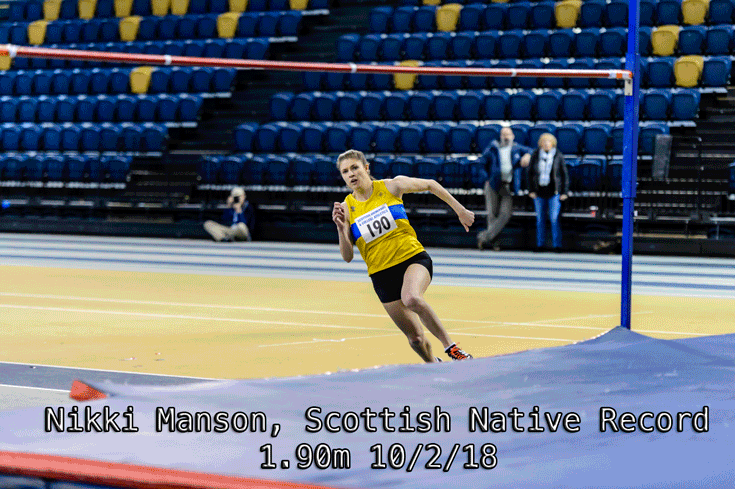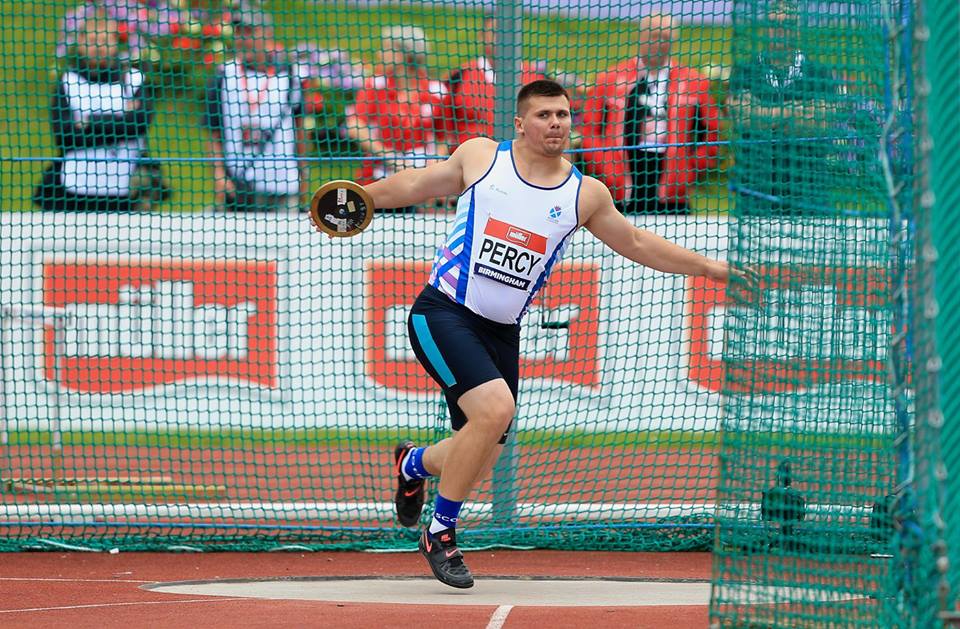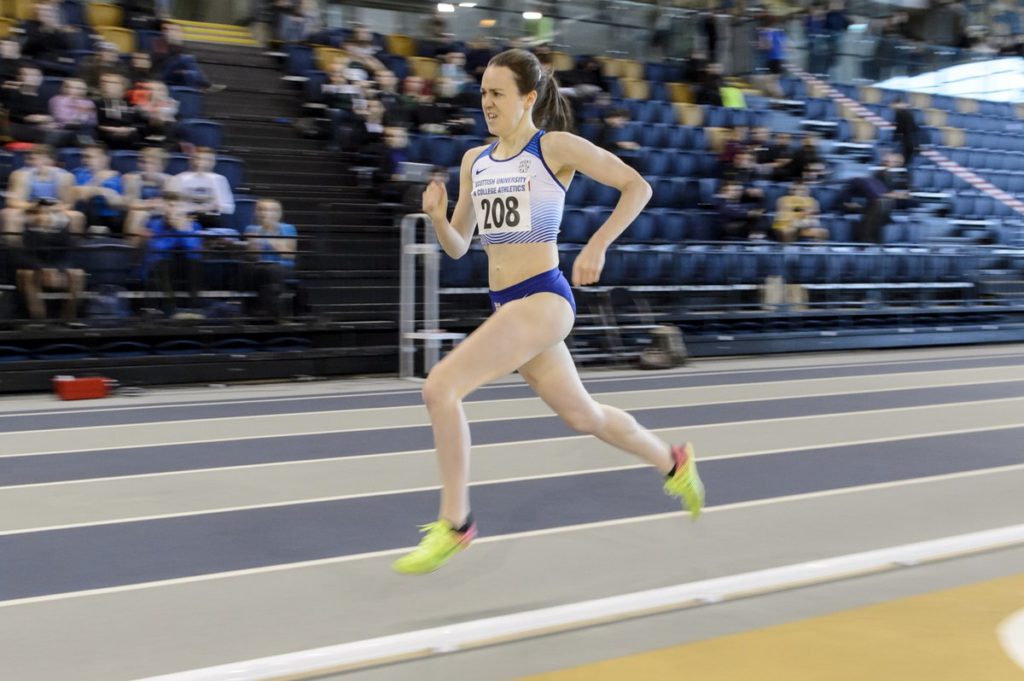 Laura Muir took to the track for the 1500m and posted a time of 4:05.37 to win gold and take the Scottish Native Record (the best by a Scot in Scotland) in the process.
The previous native record has stood since 2006 when Susan Scott clocked 4:11.39 on Scottish soil.Since the turn of the year, the double European indoor gold medallist has broken the Scottish 800m indoor record as well as claiming the national indoor 3000m title.
As if that wasn't enough excitement at the Emirates, step forward high jumper Nikki Manson to claim the National Indoor Record and Native Record with the first 1.90m clearance of her career.
Nikki has opened 2018 in fine style with a 1.87m clearance a couple of weeks ago setting the platform for Saturday's National Record. Emma Nuttall was the previous holder at 1.88m, while the Native Record had been held jointly at 1.83 by Lee McConnell and Nuttall.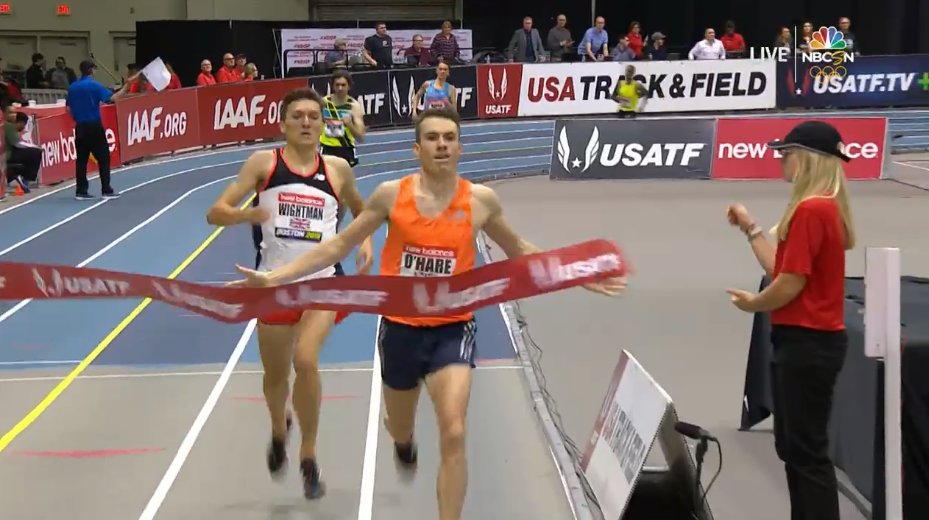 It didn't end there.
The Boston New Balance GP was to serve up another National Record for indoors for the Men's 1500m – and another Scottish 1-2 via Chris O'Hare and Jake Wightman (after Chris and Josh Kerr the previous week at the Wanamaker Mile).
Chris broke his own National Record with a run of 3:37.03, with Wightman second in an indoor PB of 3:37.43. Both Scots ran the qualifying standard for the World Indoors and now sit 5th and 7th in the UK all-time rankings.
Last weekend in New York, O'Hare became the first British male winner since 1965 of the prestigious Wanamaker Mile at the Millrose Games.
Over 3000m Steph Twell clocked an indoor PB 8:41.94 to finish third ahead of world steeplechase champion Emma Coburn. USA's Jenny Simpson took a great win in 8:40.31. Twell now moves to number six on the UK all-time list.
Lynsey Sharp finished fourth in the 800m with a season's best 2:02.20, finishing behind Canadian winner Jenna Westaway.
In Belgium, Zoey Clark clocked 53.28 to win her first 400m outing of the year as Jemma Reekie clocked 4.20 in the 1500m.
Tags: Boston, Chris O'Hare, Emirates Arena, Jake Wightman, Jemma Reekie, Laura Muir, Lynsey Sharp, Nick Percy, Nikki Manson, Steph Twell, Zoey Clark