ENTER Now for Age Group Indoors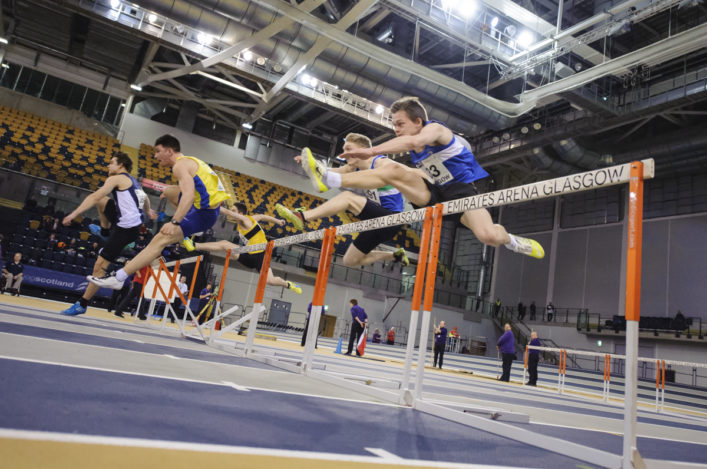 The Age Groups Championships are always one of the highlights of the Scottish Indoor Season at the Emirates Arena in Glasgow.
We're certain 2017 will be no different with plans being made for U13, U15 and U20 athletes to gather and compete just as they did early in 2016.
The weekend of February 11/12 is set aside for those age groups, with the U17 Champs now part of the Senior Indoor Champs (which take place on Saturday 28 January).
So we are looking for entries now for championships in all those age groups the online Entry system through our Event section pages on this website.
Saturday 11 February will host the U13 Champs and the following day, Sunday 12 February, will see the staging of the U15 Champs. The U20 Champs are on both days and when you will compete will dictate which day you will attend the Emirates.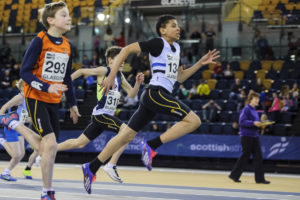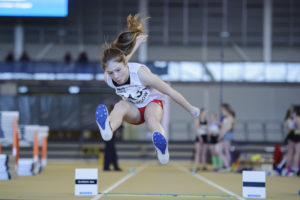 +++
In terms of the Seniors, the January 28 event is the first opportunity in 2017 to post performances which would meet the selection criteria for the Commonwealth Games in Gold Coast 2018.
It really would be fantastic for the sport – and for those up-and-coming U17 athletes – to share the Emirates Arena with some of Scotland's very best track and field exponents.
Enter online for Senior Champs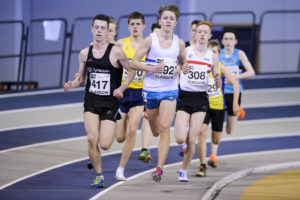 Action from the U17 Champs in 2016
For the U17 athletes, there are national championship medals up for grabs as well as the chance to post PB performances indoors. The event is also timed shortly before the Scottish Schools track and field Indoor Champs
In certain events, there is also the opportunity for athletes to chase qualifying performances for the Commonwealth Youth Games in the Bahamas next summer. The CYG is an U18 event.
Tags: Age Group champs, Emirates Arena, Senior and U17 Champs