Endurance stars soar as Josh lands Cram's British U23 Best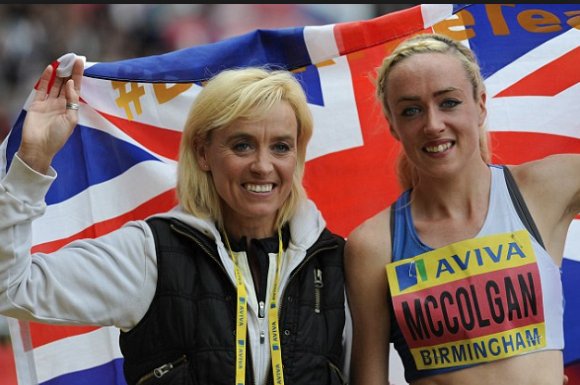 RESULTS highlights on scotstats.net
Scottish endurance athletes have made a fine start to the 2019 season and the PB performances continued in Europe and America over the weekend.
Josh Kerr and Eilish McColgan led the way with PBs over 1500m which saw each of them move into second place in the Scottish all-time lists for this distance.
It is well worth noting that the top two men – Chris O'Hare and Josh – and the top two women – Laura Muir and Eilish – are of the current era.
For further perspective: Josh has now taken a British U23 best mark from Steve Cram while Eilish is now quicker over 1500m than mum/coach Liz.
Let's start with Josh as he maintained his recent fine form on Saturday.
The Edinburgh AC athlete clocked 3.33.60 to win the Brooks PR Invitational and that puts him above none other than Steve Cram on a British U23 list for the distance. Cram clocked3.33.66 as an U23 athlete back in the day.
Neil Gourley is another Scot racing well in the States at the moment and rising up our all-time 1500m rankings.
Neil was in the same race as Josh and clocked a 3.35.95 PB that takes him to seventh in the all-tine Scottish list of men's 1500m runners.
It really is hugely encouraging to see the impressions being made in a historical context by the Class of 2019.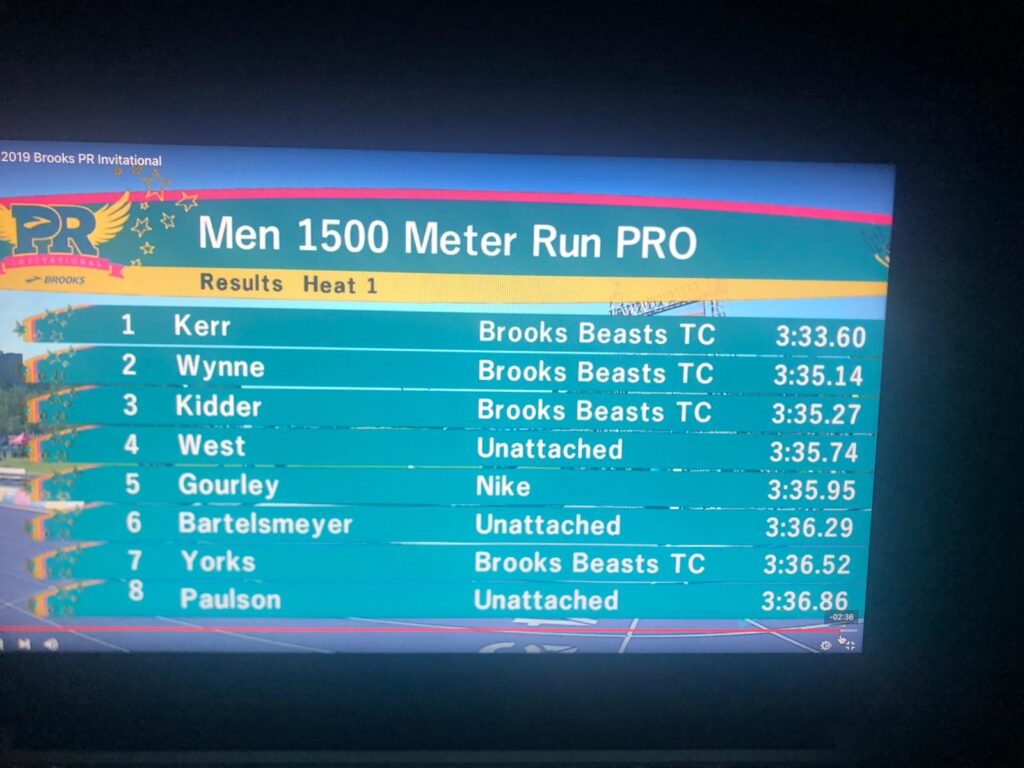 Jemma Reekie comes into that category, too, of course.
The Kilbarchan AAC athlete was in Germany on Friday night and raced to an 800m PB of 2.01.45 that moved her to 12th on the all-time list.
It was also a qualifying standard for the Euro U23s with British Athletics and Jemma is setting her sights on an 800-1500m double which looks entirely feasible for this redoubtable young Scot.
There was a fine performance from Eilish in Rabat on Sunday evening in the Diamond League to move up the Scottish all-time list for Women's 1500m.
Eilish clocked 4.00.97 for a new PB in 9th place and that lifts her into second place all-time – and above track legends like her mum/coach Liz and Yvonne Murray.
It was a solid night for Lynsey Sharp, too, as she came up with a Season's Best run for fourth with that 2.0061 taking her top of the outdoors rankings in Britain so far this season.
Guy Learmonth had received a very late call-up to the men's 800m in Morocco and came home 9th in 1.47.51.
Well done to these athletes and their coaches!
Tags: Eilish McColgan, Guy Learmonth, Jemma Reekie, Josh Kerr, Lynsey Sharp, Neil Gourley