Eilidh second and a treble Scotch on Tyneside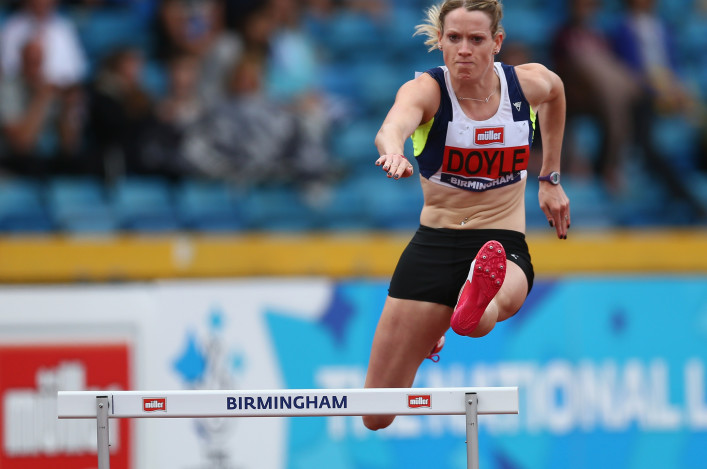 Eilidh Doyle admitted she ran out of steam after missing out on the season-ending Diamond Race overall title in Brussels on Friday night.
The Scot, 29, finished in fifth place in the 400 metres hurdles at the final Diamond League meeting of the summer, allowing American rival to steal the $40,000 bonus and the overall title by taking victory on the night ahead of Olympic silver medallist Sara Petersen.
'It was one race too many,' said Doyle, who was runner-up in the standings for the second time in three years.
'After a really consistent season, this one killed me. In the last 50 metres I had nothing left in the tank. I tried to focus on the race, but I felt I was losing both the race and the Diamond League. Too bad.'
Tate ended up ten points clear with only her second win of 2016 to reach 50 points with Doyle on 40 points.
Nonetheless, it has been a fine season in the Diamond League for Scots with Laura Muir winning the 1500m Diamond Race, Eilidh taking second and Lynsey Sharp fourth in the 800m event.
Also in Brussels, Olympic finalist Eilish McColgan was 13th in the 5000m in a personal best of 15:05.00 with fellow Scot Steph Twell four places behind.
+++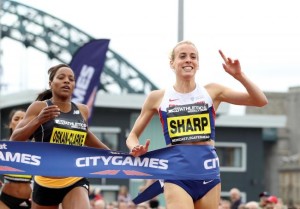 From Friday night in Belgium to Tyneside on Saturday afternoon the focus switched – and three Scots lit up the Great City Games with event wins.
Jake Wightman and Laura Muir won the Mile races and Lynsey Sharp came up with a world best in the rare 500m distance to win that one, too.
Lynsey clocked a rapid 66.62 second to win the road/track event and it was a really good way for the 800m runner, sixth in the Olympic final with a Scottish Record, to round off the season.
Laura had won the women's Mile race in 4.33.99 with a typically strong run at the end of a great season. McColgan and Twell were fifth and sixth only a few hours are racing in the Diamond League in Brussels over 5000m. Eilish was at 4.36.94 and Steph at 4.37.86
Wightman had kick-started the Scottish success in the Men's Mile race in Newcastle/Gateshead – with 4.05.70. Andrew Butchart was in 8th place in 4.09.07.
Tags: Andrew Butchart, Brussels, Diamond Race, Eilidh Doyle, Eilish McColgan, Jake Wightman, Laura Muir, Steph Twell