Dates for 2016 Indoor Season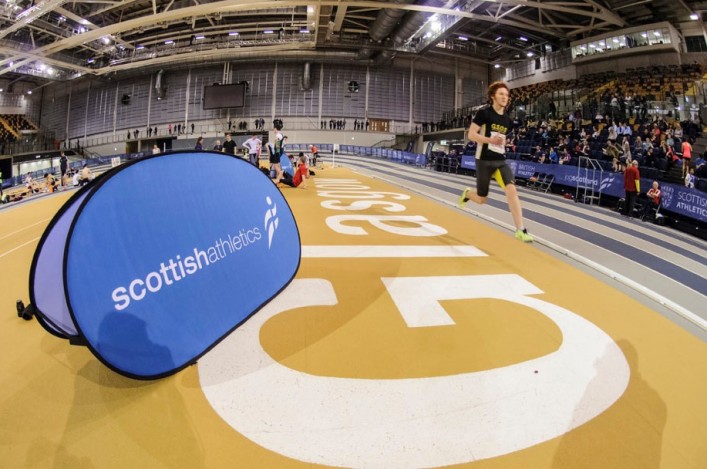 scottishathletics will return to the Emirates for 2016 Indoor Season 
Planning ahead is often an essential approach for athletes, clubs and coaches and at scottishathletics we're always looking to try and help out in that regard.
So we're delighted now to be able to give details of the 2016 Indoor Season for Scottish Championship events following decisions and consultations by the Track and Field Commission.
Back in July we detailed the forthcoming winter season in terms of cross country dates and venues – right through to the National XC at Falkirk in February and beyond. We hope that has been helpful.
Now we can confirm that the Emirates Arena in Glasgow will once again host all the Scottish Indoor Championship events from January through to March.
The National Open and the Scottish Seniors are on Saturdays in January with the Age Groups taking place over February 13/14.
Glasgow also plays host to a major international meeting  on Saturday 20 February when the Sainsbury's Indoor Grand Prix is at the Emirates.
So here's the list with all at the Emirates Arena:
Saturday 16 January: National Open
Saturday 30 January: Scottish Seniors
Sunday 7 February: superTEAMS (U12s)
Saturday 13 February: Age Groups
Sunday 14 February: Age Groups
Saturday 20 February: Sainsbury's Grand Prix
Saturday 5 March: Combined Events; Masters track and field
Sunday 6 March: Combined Events; Senior Relays
As is usual, it is likely to be late in 2015 before the entry system is confirmed for our 2016 Indoor Season.
But we feel sure the athletics community in Scotland will now use these dates as a handy guideline for those making plans for indoor and cross country activity through the winter period.
*Note that the Masters track and field Champs is in March with the Masters XC in late January, thus avoiding the unfortunate dates clash which happened earlier in 2014 following the allocation of Davis Cup tennis to the Emirates Arena.
Tags: 2016 Indoor Season, Emirates Arena, Sainsbury's Grand Prix