Cross Country Team Challenge and XC Grand Prix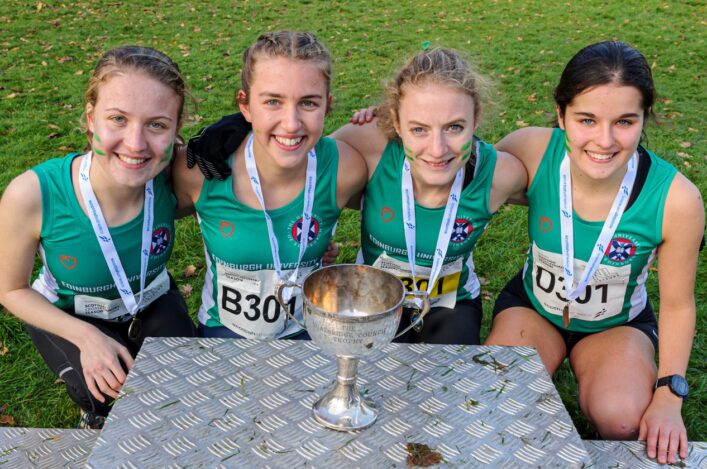 Edinburgh Uni Hare and Hounds have won the Women's division in our Cross Country Team Challenge for 2019 (photo by Bobby Gavin)
Edinburgh Uni Hare and Hounds and Central AC are the winners of the Scottish Cross Country Team Challenge for 2019.
Victories for these clubs in the Women's and Men's races respectively at the Lindsays National XC Relays at Cumbernauld set them up for a successful defence of their titles in this particular event.
And wins for Central and Edinburgh Uni in the Lindsays Short Course XC in races over 4k at Kirkcaldy merely rubber-stamped their success.
There's £250 in prize-money for each club for winning the Cross Country Team Challenge – with both very familiar to victory in this competition, which is tallied over three short couse events each autumn.
In the Women's final table, Edinburgh Uni reached 49 points to win from Fife AC and Giffnock North AC. Fife and Giffnock were tied on 44 points but the Glasgow-based club are placed third as Fife took silver medals (to Edinburgh Uni) at Kirkcaldy.
Edinburgh AC and Shettleston Harriers made up the top five in the Women's division – with Edinburgh Uni having no fewer than three teams within the top 12.
Central AC tallied 49 points as well to win the Men's table comfortably. Cambuslang Harriers were second with 43 points and Shettleston Harriers took third with 38 points. Completing the top five were Inverclyde AC and Aberdeen AAC.
As it happens, Central AC had three teams in the top 20 and Cambuslang and Edinburgh Uni each had two teams in the top 20.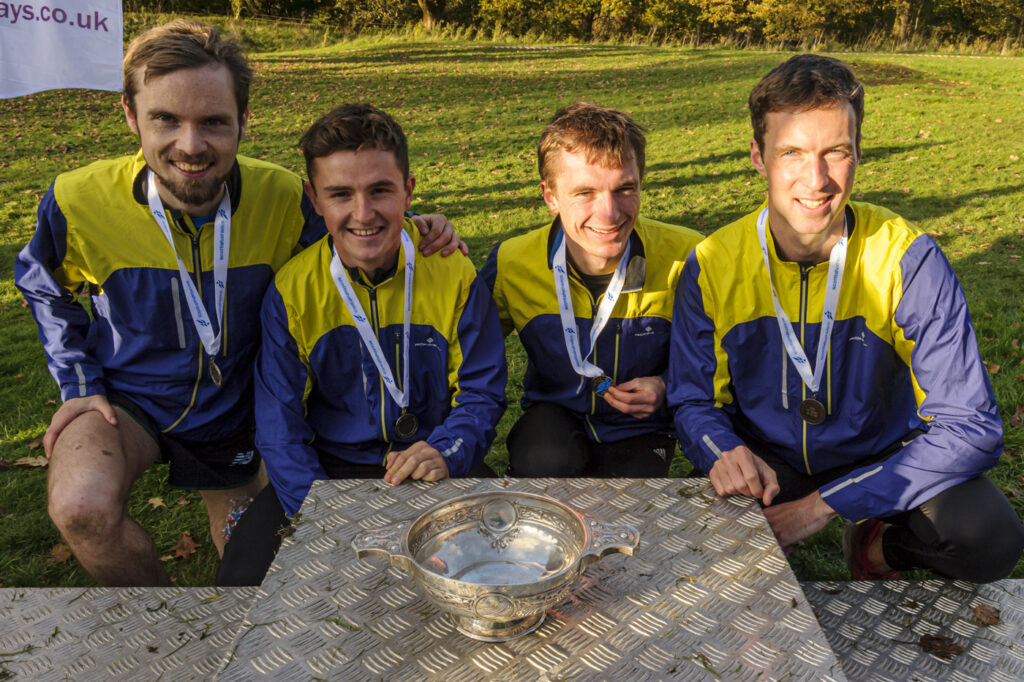 +++
The Lindsays Short Course XC Champs at Kirkcaldy earlier this month marked the start of the Scottish XC Grand Prix for 2019-20.
There is £4000 in prize-money on offer to be shared between men and women once the six-event series is concluded.
Liverpool hosts the British Cross Challenge event this weekend on Saturday 23 November and that is the second event in the XC Grand Prix with points on offer thereafter at the Districts and the Inter-Districts.
The 1-2-3 in each division at the moment are the podiums from Kirkcaldy with Andy Butchart leading the Men's division and Annabel Simpson leading the Women's division.
XC Grand Prix – more information
Tags: Central AC, Cross Country Team Challenge, Edinburgh Uni Hare and Hounds