Commonwealth Youth Games – Bahamas 2017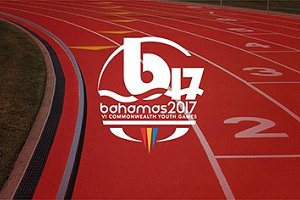 Selection Policy (see downloads on bottom left)
The sixth edition of the Commonwealth Youth Games will be held in the Bahamas from 18-23 July 2017, the first time a Commonwealth Games event will have been held in the Caribbean for over 50 years.
And the Youth Games will be held in the capital Nassau, venue for the prestigious World Relay Championships in athletics in 2014 and 2015.
Commonwealth Games Scotland sends a team across a number of sports, including track and field athletics – with our six in Samoa having performed so well last year. This time, athletes born in 2000 or 2001 are eligible to compete.
A General Selection policy has been developed and published by CGS for the 2017 Commonwealth Youth Games to be held in the Bahamas from 19-23 July 2017.
There is also an athletics secific policy and selection criteria for the Youth Games, developed and published in conjunction with scottishathletics.
Olympian Allan Scott, now a Performance Manager with scottishathletics, has been appointed as Team Manager for Athletics for Bahamas 2017.
The selection period will open on 15 November 2016 and close on 14 May 2017.
*In due course, we hope to flag up some of the opportunities available for athletes to compete for qualifying standards. If you have an inquiry on this, please email Allan Scott 
allan.scott@scottishathletics.org.uk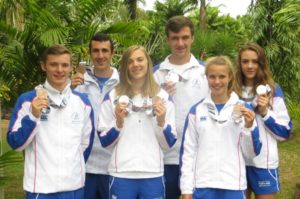 Scotland's six athletes in Samoa in 2015 brought home seven medals – well done to Cameron Tindle, Ben Greenwood, Alisha Rees, George Evans, Rachel Alexander and Carys McAulay
Tags: Allan Scott, Bahamas 2017, Commonwealth Games Scotland, Commonwealth Youth Games, Samoa