Come along to 'Night of 10ks'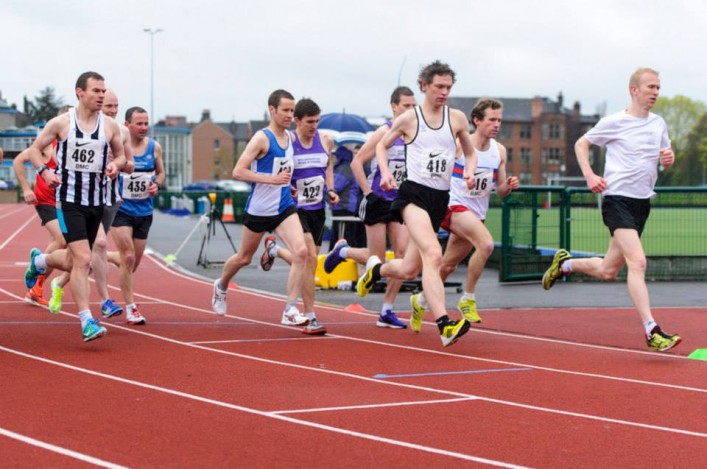 Timetable and start-lists for Friday
The GAA Miler Meet and scottishathletics 10,000m Champs take place in Glasgow on Friday evening – with another terrific response to the 'Night of the 10ks'.
There are 46 athletes entered for four races on the night and that is an increase of 10 percent on the initial event (under this format) at Hutchesons Grammar track a year ago.
Two years ago at Grangemouth, Derek Hawkins won a single race (featuring senior men, senior women and Masters athletes) and the Scottish title as only 13 athletes finished so it is clear that the GAA Miler Meet/National Champs formula seems to work for this particular event.
Now we want to create as encouraging an atmosphere as possible on the evening itself for those athletes taking on 25 laps as they chase PBs and it really would be great to see clubs, coaches, parents and team-mates coming along to support.
Why not come along on Friday and savour the 'Night of the 10ks' and help raise Scottish standards in an event where there is a rich and proud heritage?
The first race is off at 6.15pm – featuring the Women's Championship – and access to Hutchesons is £3 for adults with U16s free. That £3 fee includes a wristband for refreshments. Competing athletes and coaches (with their coaching pass) are admitted free.
Following that D race, there are then two further races before the A race at 8.20pm with the favourites including the likes of Kyle McLellan, Max McNeill, Calum McKenzie and Stuart Gibson.
Among the women, those with the best PBs at the moment include Lyndsay Morrison, Kara Tait and Katie Bristow while there are Masters medals up for grabs, too, on Friday evening.
We are keen to have a 'tented village' as well close to the track and if you are keen to bring a club tent, please contact Mark Pollard mark.pollard@scottishathletics.org.uk so this situation can be effectively managed. Thanks to those clubs who have already offered help in this regard – it is appreciated.
Looking ahead, there are two more GAA Miler Meets coming up in the 2015 season.
Friday 5 June features the 3000m and 800m races.
Friday 24 July features the 5000m and 1500m races.
We'd ask athletes and coaches to start building those events into their competition and training plans with entries (via the BMC website) due to open soon.
Tags: Glasgow Athletics Association, Hutchesons Grammar, Night of the 10ks