Clubs: last chance to sign-up for Virtual SUPERteams 2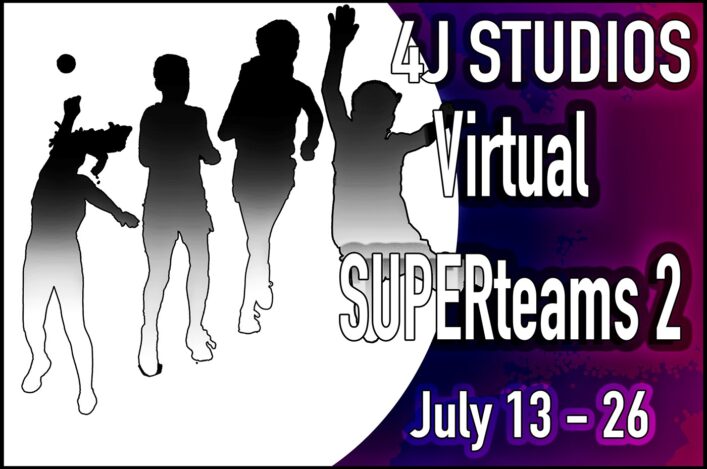 Virtual SUPERteams 2 – more information
Our first Virtual SUPERteams event a couple of weeks ago was a big hit with our club community.
And now we are close to closing our second SUPERteams Challenge event to take place over a fortnight – starting on Monday (July 13).
It is a new event with new age groups for this one and we've already had strong support from our clubs once again.
Virtual SUPERteams 2 will take place over two weeks, with two events to be completed in each week.
This time, the Challenge is open to athletes in the U11, U13 and U15 age groups, and will follow a similar format with inter-club leaderboards for individuals feeding into national team results.
The events making up the second Virtual SUPERteams Challenge have also been refreshed, ensuring that athletes who took part in the previous one will face new challenges in July.
Sprints and Throws – July 13-19
Jumps and Endurance – July 20-26
Clubs can register now to take part in Virtual SUPERteams 2.
Click on the link below to visit the fixture page where you will be able to find out more about the event and sign up.
Fixture page for Virtual SUPERteams 2
Clubs need to sign up by July 12 but they can continue to take entries from athletes (U11, U13, U15) throughout Week 1
Once again, there is no charge to clubs to take part in this virtual event, but all athletes registering scores on the national leaderboard must be up to date scottishathletics members on the final day of the challenge in order to feature in the final results.
Thanks for your on-going support for our 4J Studios Virtual Challenge events – it is much appreciated.
Tags: 4J Studios Virtual Challenges, 4J Studios Virtual SUPERteams 2