Celebrations in Inverness after 75 years; Community post at Pitreavie AAC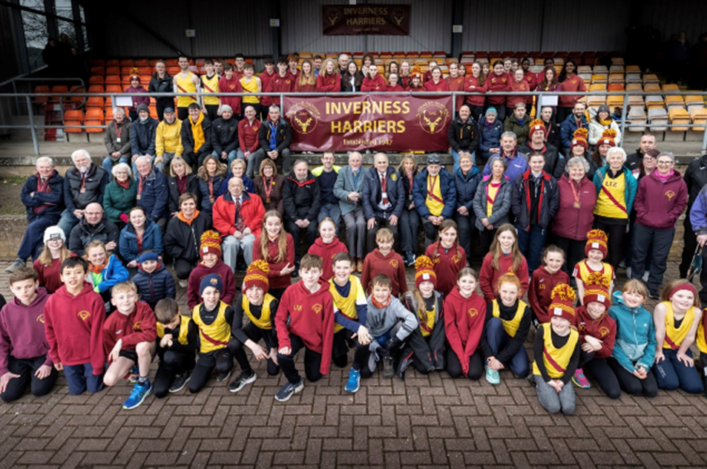 Inverness Harriers folk gathered earlier this week for a special club photo to mark 75th anniversary year
Inverness Harriers were founded in September 1947 so are currently celebrating their 75th anniversary year.
The club had a quiet early history and only existed in name between 1961 and 1969 when reconstituted and resumed training at Fraser Park and the Bught Stadium.
A major expansion began in the late 1970s, helped on its way by the opening of the Queens Park track in 1984.
Since then, the club has produced five full Great Britain internationals and eight Commonwealth Games athletes in addition to a host of Scotland caps and Inverness Harriers athletes regularly win national titles.
Most recently Megan Keith, who was elected a life member of the club this month, has taken European Cross Country U20 gold and U23 silver and has represented Great Britain in the senior World Cross Country Champs.
Membership is currently rebuilding and now sits at over 250.
*With thanks to Charles Bannerman
+++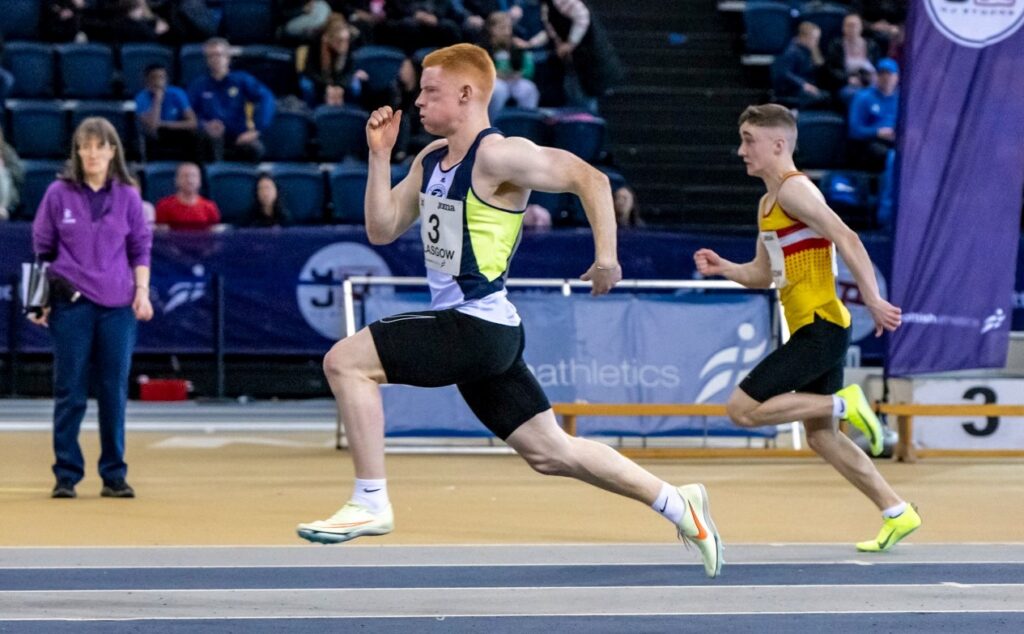 Pitreavie AAC Community Athletics Coordinator and Coach
Organisation: Pitreavie AAC
Closing Date: 18 April 2023
Contract Length – 3 years
Salary and Hours – 22 hours per week, £14,666 per annum
Pitreavie AAC is a well-established and successful athletics and running club based in Dunfermline.
The club, a charity, has a membership of over 350 members developing a pathway for total beginners through to Olympians.
Additionally, the club have developed a junior athletics community programme attracting up to 300 young people each week into athletics activity.
The Community Athletics Coordinator and Coach post will have a significant impact in the further growth and development of the club.
The Community Athletics Coordinator and Coach will organise, lead and coach the established community athletics programme.
This part time post (22 hours per week) is funded through a partnership between Pitreavie AAC and scottishathletics – and is part of the scottishathletics Club Together programme. The post will be employed through scottishathletics.
Pitreavie AAC passing the baton from generation to generation

+++
Tags: