Clubs can benefit from Joma Sport discount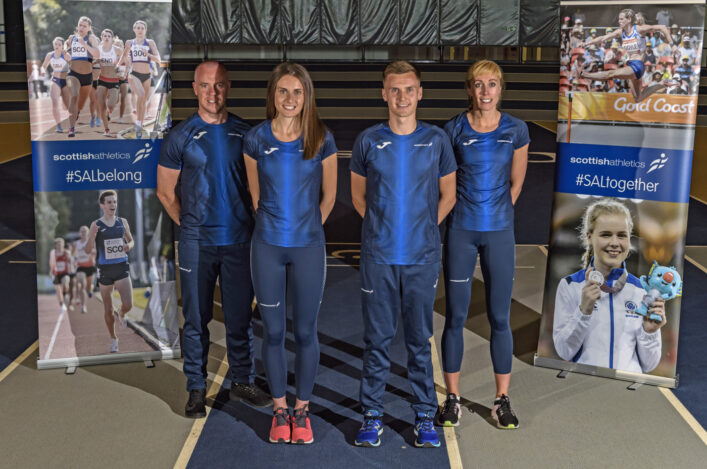 Athletes model the current Scotland international kit designed and created by Joma Sport – with clubs now able to benefit (photo by Bobby Gavin)
Joma Sport deal with scottishathletics extended
Joma Sport first partnered with scottishathletics in 2018 as the new official technical supplier for all Scotland national team kit.
With a great response to the kit, that agreement was soon extended for a further three years through to the 2022 Commonwealth Games in Birmingham.
Clubs followed scottishathletics in working with Joma Sport and we're delighted to flag-up that there is a discount available.
This applies to affiliated clubs and they are now invited to take advantage of the exclusive discounts and benefits on offer.
Joma Sport are committed to supporting athletics in Scotland. As part of this commitment, Joma Sport are offering scottishathletics affiliated clubs the opportunity to not only align themselves with the nation's elite but also the opportunity to take advantage of special discounted rates on teamwear through our Partner Club Initiative.
As part of this initiative, clubs will be able to access a preferential discount rate on Joma Sport retail prices, a discount rate only available to scottishathletics affiliated clubs and we have advised club secretaries of that by email.
A link to the Joma Sport e-catalogue can be found online
For more information or to arrange a visit to your club, please contact Andrew Barrowman, Joma Sport Brand Manager for Scotland: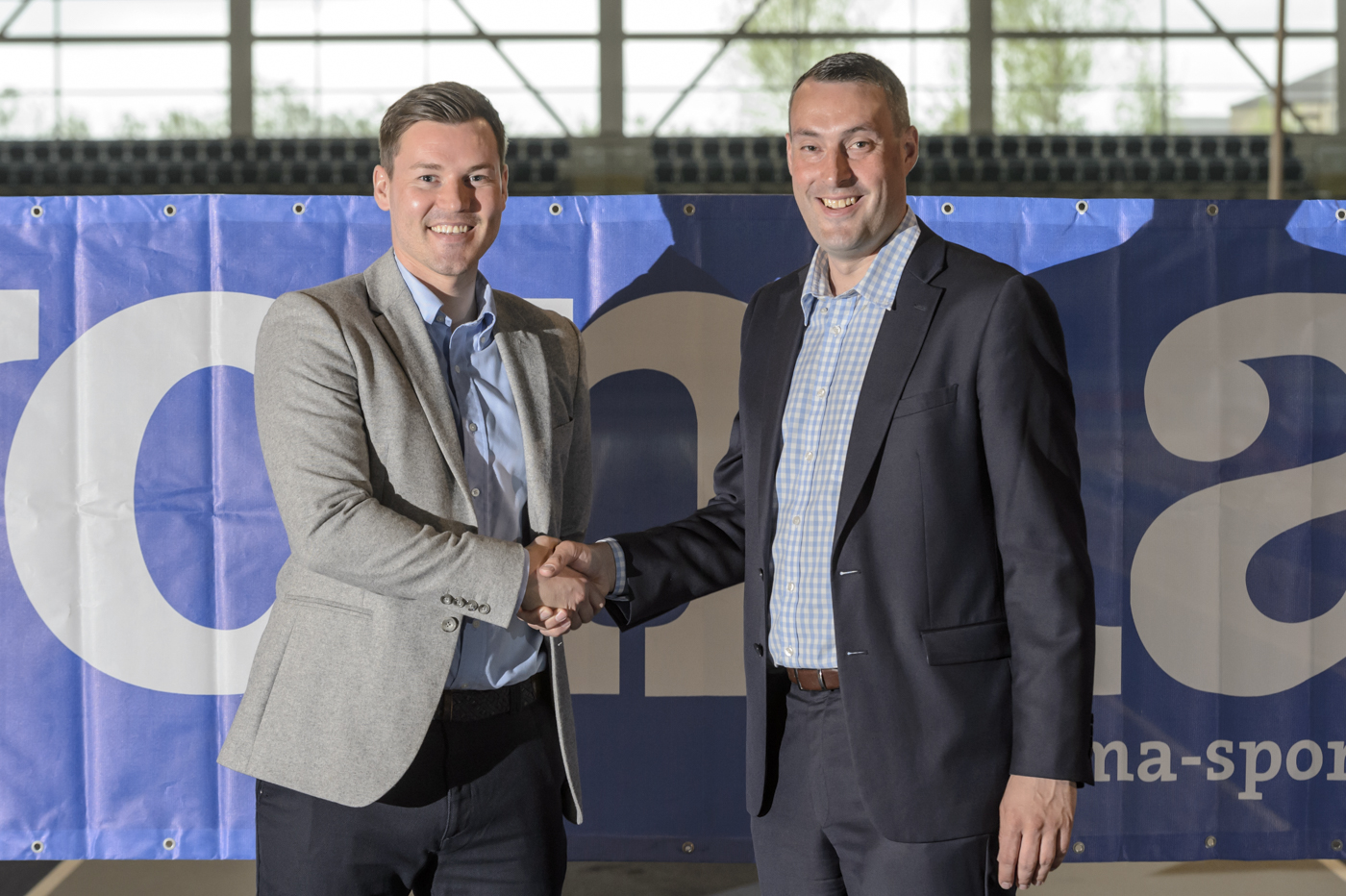 Joma Sport's Andrew Barrowman with Mark Munro, chief executive of scottishathletics
+++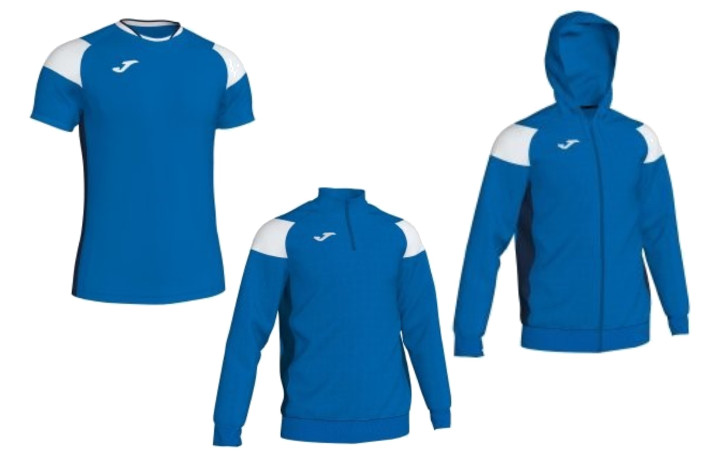 There is also Joma/scottishathletics leisure-wear for sale with the #SALbelong logo
+++
Tags: Andrew Barrowman, Joma Sport