Central AC celebrate double win at Livingston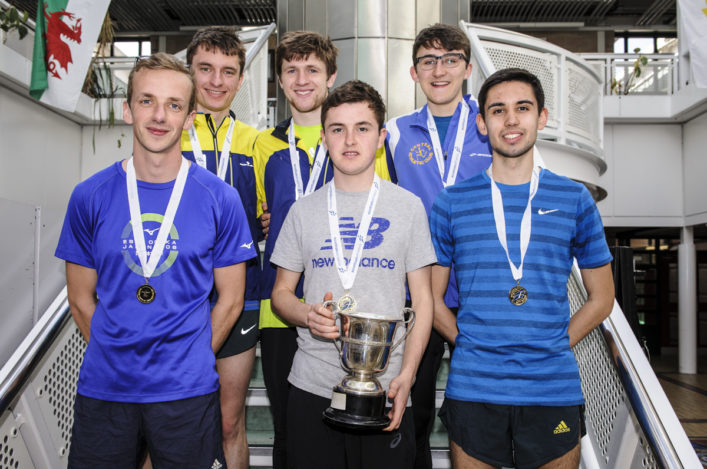 Central AC's Senior Men celebrate team gold at the National Road Relays (photo by Bobby Gavin)
VIDEO: Watch race start in Tweet by Gala Harriers
RESULTS on RR and CC Archive: see 2017
Central AC claimed the Men's and the Women's Senior golds at the National Road Relays in Livingston.
And that made it a commendable 'double double' for the squad led by coach, Derek Easton, as they replicated their team successes at the National XC.
The Women's quartet made it a third win in four years but for Central AC men this was a first win in three years after losing out to Kilbarchan and Cambuslang in 2015  and 2016.
But the team of Iain Davies, Dale Colley, Matthew Sutherland, Cameron Milne, Aidan Thompson and Jamie Crowe brought it home with Cambuslang, leading by around 25 seconds into the fifth stage, undone by a navigation error.
'We feel if we have the four of us together then we have a good team,' said Lyndsay Morrison, of Central AC women, as she joined Fiona Thompson, Jenn Wetton and Morag MacLarty on the podium at Livingston once again.
'This time, we had the same four as last year when we won it and I think back then we said we were just pleased to all be running after some injury problems.
'It is good to win it again and going to the English six-stage Relays is something we've definitely been talking about. Kate Gallagher will be an U20 athlete soon and it will help having someone like her stepping up.
'We won the National XC at Falkirk this year and now this so it has been a good winter for the club.'
Edinburgh Uni Hare and Hounds took second place, even though Steph Pennycook had run for Scotland the previous day in Wales. Edinburgh AC took home the bronze medals.
Edinburgh AC took the Masters golds, however, as they won it from PH Racing and Cambuslang. The W50 race was won by Fife AC with silvers for Central AC and Motherwell.
EAC's winning Masters team was: Sue Ridley, Lyndsey Fraser, Sheenagh MacLullich and Jenny MacLean. Fife AC's W50 national champions were Hilary Ritchie, Karen MacPherson and Lynne Stephen.
Central AC's Morag MacLarty came up with 17.09 for the fastest short leg in the Women's race, with Lothian's Sarah Inglis fastest on the long legs with 33.15, even after racing the previous day.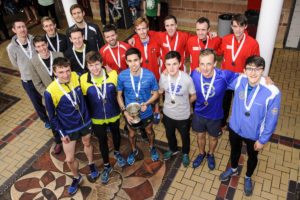 Senior Men's team medallists – Central AC, Cambuslang Harriers and Corstorphine AAC
In the Senior Men's race, Central were determined to win back golds but they were adrift of leaders Cambuslang at the fifth stage change-over, before Craig Jardine mis-read the course at the long leg/short leg junction. Aidan Thompson took full advantage and Crowe saw it home, confirming his 2017 good form.
'We're always looking to win or be as competitive as we can be and I am absolutely delighted with wins for the Men and for the Women,' said Derek Easton.
'It was a slightly altered lineup with one or two of our more experienced names missing out. Iain Davies, for example, is only just back from Cambridge and he has had hard winter there. But he ran well on the first leg last year and did so again today.
'I'm pleased for the likes of him and Aidan Thompson, who had a good run. Cameron Milne was second at Alloa in the half marathon last weekend and he has followed that up with a really good long leg for us.
'I don't expect Central to win all the time – I just expect the teams to do the best they can on the day. But to get a double at the National XC and again at the National Road Relays makes it a very successful winter for our Senior squads.
'With the Women, we've always a good chance if we can get those four athletes out fit. Lyndsay Morrison, for example, has had a few injuries so it is great for her to be a national champion again.'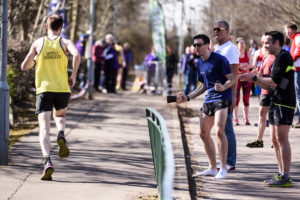 Corstorphine AAC won the Men's Masters title as they edged defending champions Cambuslang into second. There were silvers for Kirkintilloch Olympians.
Cambuslang won the M50 crown once again with silvers for Metro Aberdeen and bronzes for Calderglen Harriers.
Corstorphine's winning Masters team was Tom Ferrington, Stuart Campbell, Graeme Fletcher, Gordon Clarke, Iain Macleod, Keith Hood. Cambuslang's winning quartet was Alick Walkinshaw, Colin Feechan, Peter Fleming and Stan MacKenzie. 
In the Men's race, the fastest short leg was by Grant Muir of Giffnock North AAC with 15.39 and Derek Hawkins of Kilbarchan clocked 28.40 for the fastest long leg.
Many thanks to the Road Running and Cross Country Commission for all their assistance with the event and also our hosts, once again, West Lothian Council, in what was the 20th edition of the event over 19 years at Livingston.
And thanks, also, to our officials and race marshals supplied by a number of clubs following our appeals. We really do need more help in this regard for events in Road and Cross for 2017-18.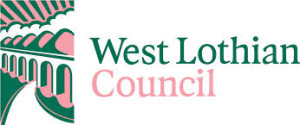 Tags: Cambuslang, Central AC, Corstorphine AAC, Edinburgh AC, Edinburgh Uni Hare and Hounds, Fife AC, Livingston, National Road Relays