Can't wait for Kirkcaldy? Read our preview #LindsaysXC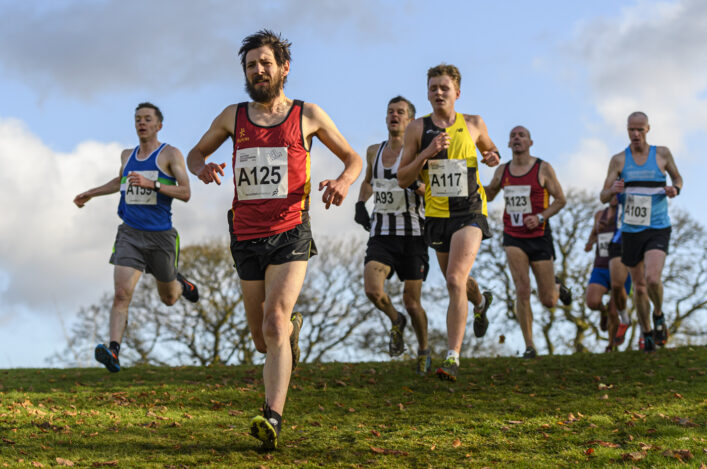 Event listing with all Kirkcaldy info
All roads lead to Kirkcaldy for the endurance community on Saturday and another eagerly-awaited Lindsays Short Course XC Champs.
It's fair to say our social media channels 'exploded' somewhat late last week when we announced start-lists and the potential for Olympians Callum Hawkins and Andy Butchart – as well as other GB internationals and some emerging Scotland internationals – to meet over 4k in Fife.
That excitement continues to build for an event which features six races with medals up for grabs at U15 and U17 for both individuals and teams and then in a number of age brackets within he two main races for Juniors/Seniors/Masters.
Laura Muir was the star turn on our last visit to Kirkcaldy back in 2017 and this year the women's race could feature another Olympian – with Lynsey Sharp pondering a surprise return to cross country.
ENTER now for British Cross Challenge at Stirling
What is certain is that this will be the biggest Women's race ever in the Short Course Champs, with this the 22nd year of the event.
There are no fewer that 345 names on the start-lists and once again this represents clubs and members being galvanised to commit to competition.
Over time, we are seeing any lingering 'fear' of competing in National Championship events being eroded as more athletes show willing to put themselves on the start-line. It's a massive encouragement in trying to build the sport.
*Ten years ago in 2009 there were 33 finishers in the Senior Women's race.
*As recently as 2012, just after the London Olympics, there were 60 finishers.
*At Lanark last year, the finishers topped 200 for the first time with 206.
As well as Sharp, the contenders could well include Fife AC duo Jenny Selman and Annabel Simpson,  Rebecca Burns, Michelle Sandison, Katie White and the likes of Erin Wallace and Megan Keith among the U20s.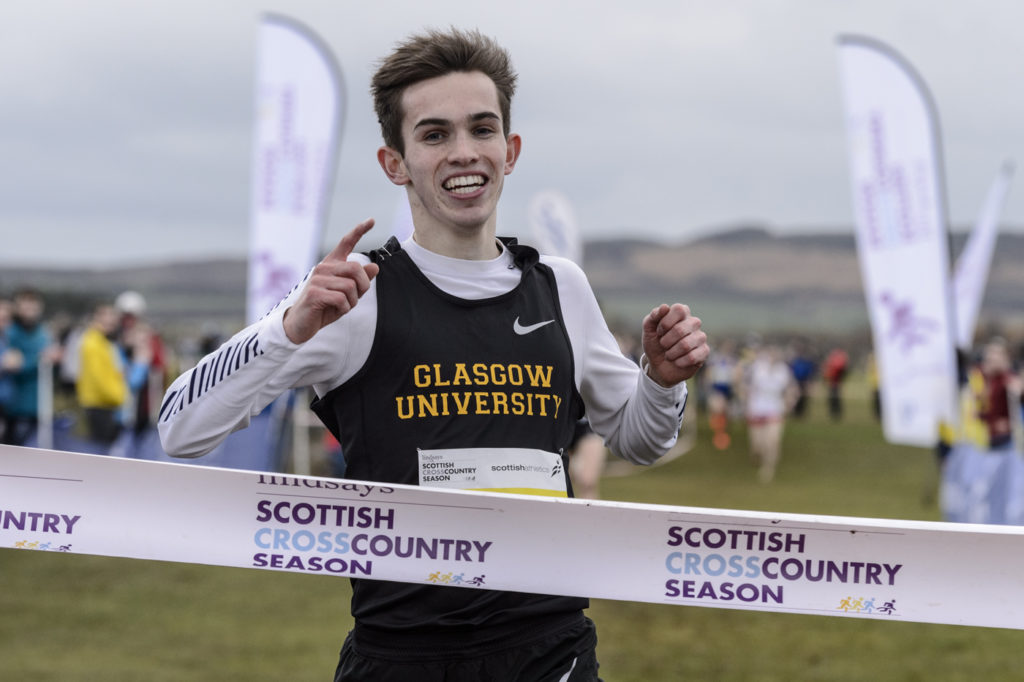 Sol Sweeney won the Men's 4k title at Lanark last year (photo by Bobby Gavin)
Event listing with all Kirkcaldy info
Provisonal timings and distances:
12 noon:  U15 Girls 2000m
12.15pm: U15 Boys 2000m
12.30pm: U17 Women 3000m
12.50pm: U17 Men 3000m
13.10pm:  Jun/Sen/Masters Women 4000m
13.40pm: Sen/Jun/Sen/Masters Men 4000m
Medals on offer are out-lined on the Archive section of the Road Running and Cross Country Commission's comprehensive website.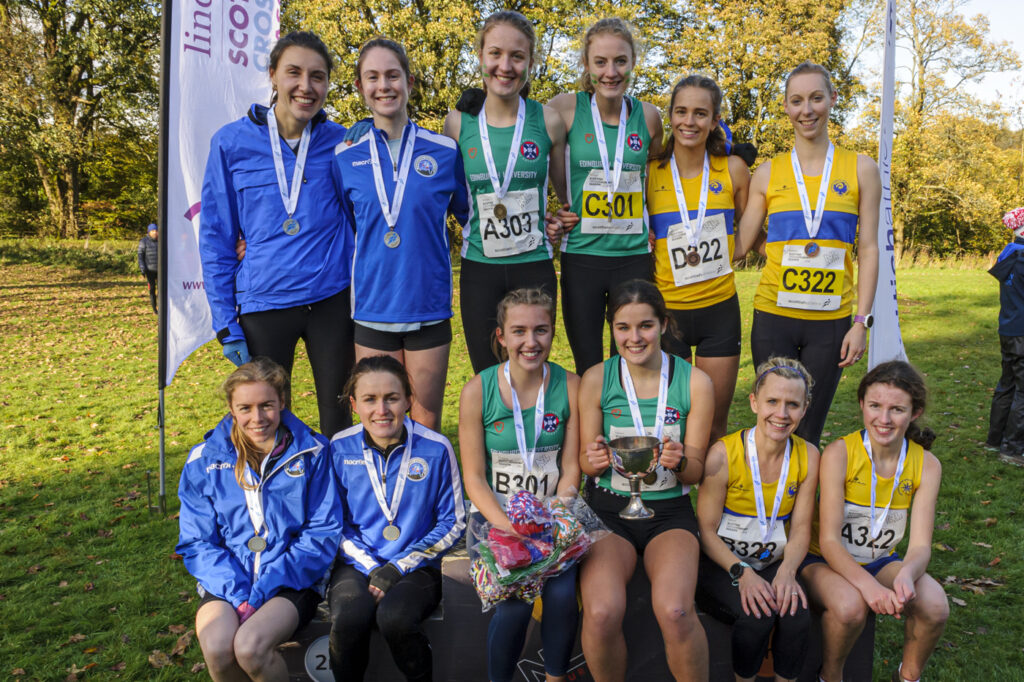 Edinburgh Uni Hare and Hounds won at Cumbernauld to lead our Team Challenge with Edinburgh AC and Giffnock North AC also in the mix (photo by Bobby Gavin)
The Lindsays Short Course XC Champs this weekend also feature the conclusion of the Team Challenge and the start of the XC Grand Prix.
Here's a few more details on each of those:
The Team Challenge sees clubs rewarded for performances in three (Short Course) events each autumn taking in the District XC Relays, the Lindsays National XC Relays and the Lindsays Short Course Champs. There's £250 for each winning team in the men's and women's tables.
In the men's table, Central AC are leading with 29 points with Kilbarchan AAC and Cambuslang Harriers both on 27 points.
In the women's table, Edinburgh Uni Hare and Hounds are leading with 29 points with Giffnock North AAC and Inverness Harriers both on 27 points.
The Scottish XC Grand Prix is for Senior athletes with men and women sharing £4000 in prize-money.
It's across no fewer than six events – with four of those in Scotland plus the British Cross Challenge event in Liverpool (Euro Cross trials) and the Inter-Counties event in Loughborough in March to conclude the GP.
Kirkcaldy marks the start with points allocated according to position for the top 20 in each of the Junior/Senior/Masters races on Saturday.
Morag Millar of Central AC and Lachlan Oates of Shettleston Harriers were the XC Grand Prix winners last season.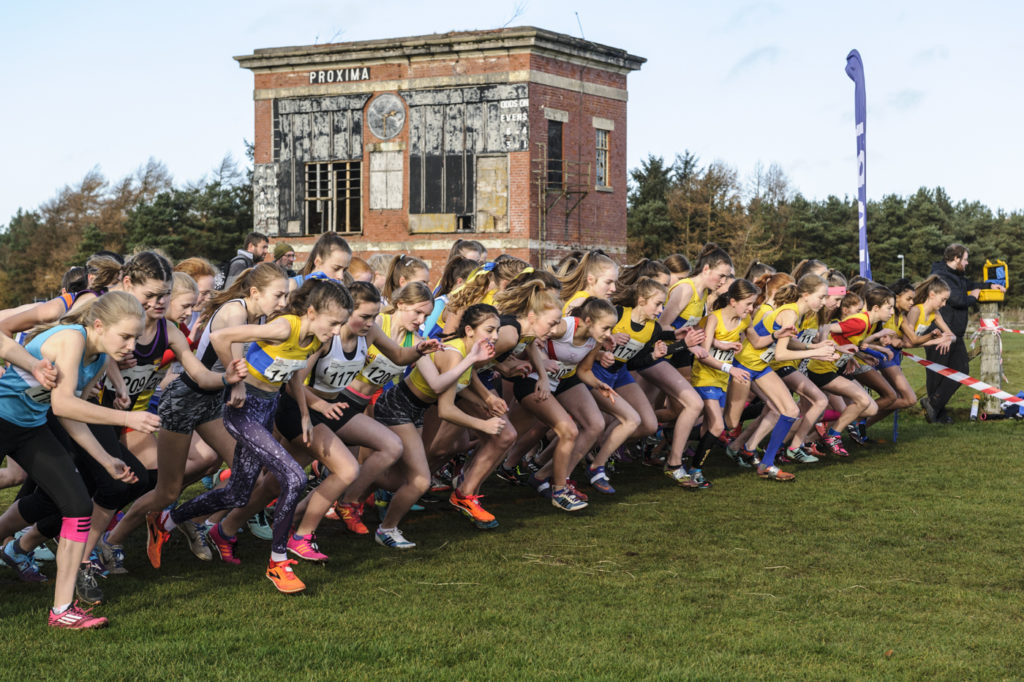 Action from the Lindsays Short Course XC Champs at Lanark last year (photo by Bobby Gavin)
Tags: Kirkcaldy, Lanark, Lindsays Cross Country Season, Lindsays Short Course XC