Campbell and Lisgo stake their claims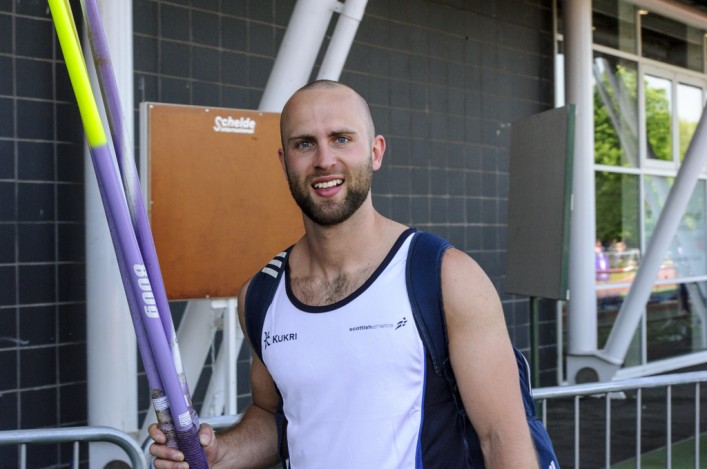 And 1500m battle heats up – weekend round-up
It will eventually rank as one of the most hectic weekends of the season for Scottish athletes and, when the dust had settled, the picture for Glasgow 2014 was a little clearer than late last week.
Attempting to round-up a series of performance at various location looks distinctly onerous but – with apologies in advance for omissions – we will seek to cover the notable ground. From BIG in Bedford to Belgium to Manchester to Eugene there really was something for everyone over the weekend and a clutch of performances which caught the eye.
*Let's start at Bedford on Sunday when James Campbell's second Games qualifying standard of 70.36 made him breathe a little easier on the prospect of Hampden.
Campbell was in deep depression on Saturday evening after poor throwing earlier but on Sunday he decided to head back to Bedford and did enough to clear the javelin standard.
He was one of eight athletes to produce Commonwealth Games standards on Sunday with six of the other seven all already selected for Glasgow: Allan Smith, Samantha Kinghorn, Mark Dry, Kirsty Yates, Kirsty Law and Rachel Hunter.
Allan's 2.25m in high jump and Mark's 72.49 hammer were probably the pick of the performances among those.
Myra Perkins, meanwhile, followed up a second standard performance on Saturday at 61.32 with another on Sunday at 61.14.
Perkins has of course forecast the women's hammer 'battle' will go to the wire and Kimberley Reed remains firmly in contention with an appearance due at Livingston this weekend with Myra due to throw in Germany.
Also on Saturday, the 'new' name on the list of those athletes achieving at least one standard was that of Gillian Cooke.
Cooke of course with Commonwealth Games history behind her in pole vault and World Champion status in bobsleigh is aiming for long jump at Hampden and a 6.22 leap was a real return to form. She needs to get beyond 6.20m again, however.
*As that was happening, 1500m drama unfolded in Manchester and Oordegem in Belgium.
First, Jake Wightman clocked a PB of 3.41.40 to get under the required standard for the second time at the BMC meeting.
Within an hour or so, Mark Mitchell responded in Belgium with 3.41.95 – for his second standard.
Delicately poised might be the best way to describe the race to join Chris O'Hare at Hampden with David Bishop having all but clinched the other slot.
At that BMC meeting there was also a good win for Lynsey Sharp with a season's best 2.01.68 and fine PBs for the likes of Katy Brown, Shaun Wyllie and Cameron Boyek. Laura Whittle delivered a 5000m standard with 15.36.62 and she was followed home by Susan Partridge – as the marathon runner clocked 15.51.59 for a track PB over 5k.
*Back in Belgium, Stephen Lisgo cleared the last hurdle towards his selection with a 3000m steeplechase run of 8.38.68 to pencil his name in for Team Scotland at Hampden.
There were a host of 400m runners in action in Oordegem with the best being Gemma Nicol at 53.76 and Jamie Bowie at 47.46.
Talking of steeplechase, Eilish McColgan competed for the first time in the 2014 season in the Diamond League event in Eugene. Eilish finished hard with 10.15.59.
*Para athletes were in action in both Manchester and Italy and teenager Maria Lyle continues to tear up the record books in T35 sprinting.
Maria clocked 14.63 for 100m and 30.30.71 for 200m and both of those are now being ratified as World Records. Many Congratulations to Maria, her coach and her family.
In Italy, Meggan Dawson-Farrell took bronze medal in the 1500m race at the IPC Grand Prix with 3.50.20.
Tags: Commonwealth Games, Diamond League, Eilish McColgan, Jake Wightman, James Campbell, Mark Mitchell, Stephen Lisgo