British medals for Alisha, Courtney and U17 Record for Alyson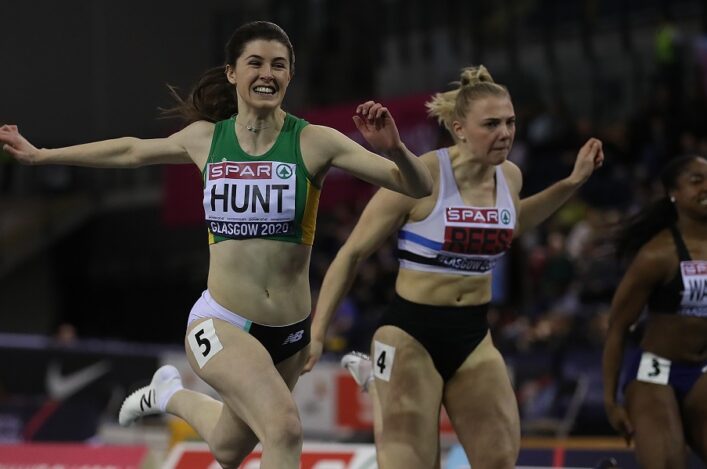 Alisha Rees takes second in the Women's 60m final at the British Champs (photo via Getty Images/British Athletics)
Sheffield Results (click icon Results for Day 1 and Day 2)
Alisha Rees and Courtney MacGuire landed British Championship medals in Glasgow on Saturday.
Those were the highlights from a Scottish perspective on a day when a host of other athletes progressed to finals taking place at the Emirates Arena on Sunday.
Alisha finished second in the Women's 60m final with a run of 7.49 as Amy Hunt took gold.
'I'm happy with my first medal but I wanted to win,' said Alisha.
'There's always more to improve on but that's life. The time is one of my slowest of the season but that's indoors over with.
'I'm not a 60m runner but now we go back to hard training and try get my times down over 100m and 200m outdoors.'
Courtney cleared 4.00m in the pole vault and only lost out on silver on countback as Sophie Cook won it at 4.50m.
+++
There was further good news in terms of track and field at the England Athletics Age Group Champs.
Alyson Bell of Giffnock North AC broke the Scottish U17 Record for 60m with her run of 7.57 seconds for bronze in the final in Sheffield.
Many congratulations to Alyson, her family and her coach Billy Glasgow – with Linsey Macdonald having held this Record for 40 years at 7.58.
(*NOTE: we will update other Scottish medals at Sheffield at a later date).
+++
Tags: