Big weekend in Birmingham – on way to Glasgow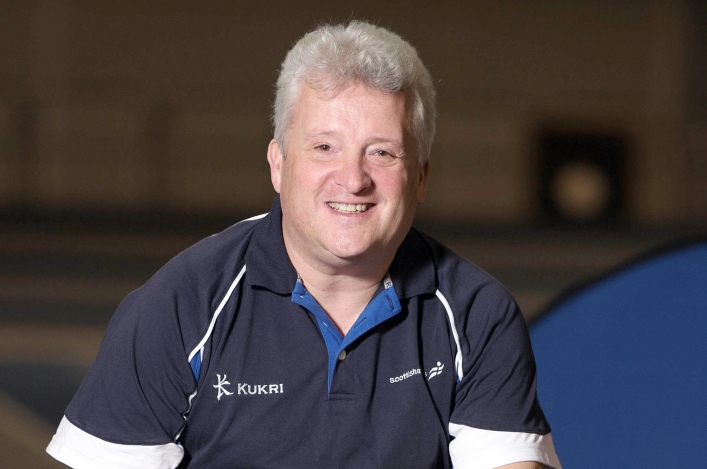 Birmingham is the place to be this weekend as many of Scotland's top athletes chase good performances at the British Champs and European Trials.
With the Commonwealth Games around the corner, however, much of the focus will be on building towards Hampden as much as it is about pursuing slots in Switzerland at the European Champs, podium places or PBs.
The likes of Eilidh Child, Lynsey Sharp, Eilish McColgan, Laura Muir and a number of jumpers and throwers will be in action at the Alexander Stadium in Birmingham – with the event taking place from Friday to Sunday.
Scottish athletes impressed in medal terms last year but director of coaching, Stephen Maguire, feels there is a slightly different emphasis this summer.
'I think everyone understands that the main focus for the 2014 season for us is the Commonwealth Games,' said Stephen.
'I am actually pleased it happens prior to the European Champs because peaking twice so quickly for major champs is going to be difficult.
'So, this weekend, for me it is more about assessing where people are at ahead of the Games than anything else.
'It should be quite a good marker and, five or six weeks out from competing at Hampden, athletes should be showing some kind of form. I'm in no doubt that those that do perform well in Birmingham will take a lot of confidence out of that.
'We've athletes and coaches at different stages. You have those who have benefited from the early selections which were made for Glasgow and then there are others who had to pursue qualifying marks before the June 8 deadline.
'It will be a good level of competition at the British Champs, I am sure about that.'
Scottish medallists last year such as Chris O'Hare and Emma Nuttall will be absent this weekend while the likes of hammer thrower Kimberley Reed and long jumper, James McLachlan, who missed out on Games selection, look to follow-up winning form at Bedford at the U23/U20 Champs with good performances.
For pole vaulter Henrietta Paxton, who recently came up with her best clearance for four years at 4.30m, the Alexander Stadium is the perfect preparation for Hampden.
'We plan to use Birmingham as a trial run for the Commonwealths,' the 30-year-old, who has recovered well from a ruptured hamstring 18 months ago which threatened her athletics career, told the Herald.
'Other than the Australian athletes, most of my rivals for Hampden are due to compete in Birmingham. It is an awesome place to jump – I won't focus too much on the height, it is just great to compete.'
All at scottishathletics would like to wish our athletes, coaches, families, officials and supporters a good weekend in Birmingham.
*Read here how Scottish athletes fared last year
https://www.scottishathletics.org.uk/index.php?p=17&itemType=news&itemId=7228
Tags: Eilidh Child, European Champs, Henrietta Paxton, Laura Muir, Lynsey Sharp, Sainsbury's British Champs, Stephen Maguire