Believe, Belong, Achieve, Together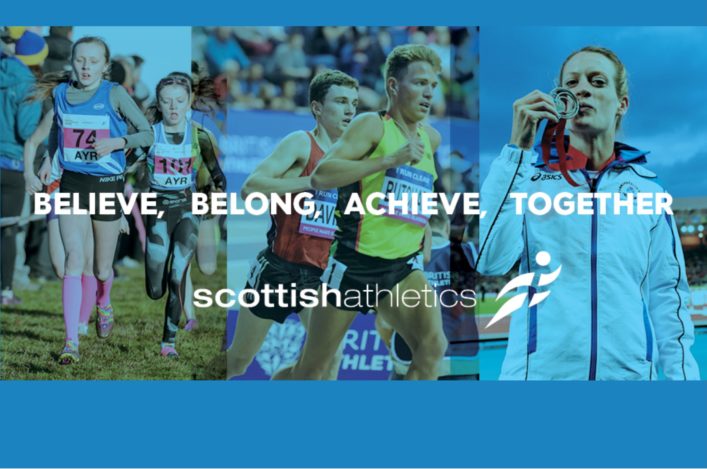 BELIEVE, BELONG, ACHIEVE, TOGETHER
That's the new slogan that we hope will inspire everyone in the scottishathletics family, from the youngest new athletes to our elite achievers; volunteers, officials, and coaches alike.
So join us on Twitter to celebrate those four powerful words – and be in with a chance of winning a copy of PB magazine, autographed by double European gold medal winner Laura Muir.
We'll be tweeting these fantastic images at the @scotathletics Twitter account today, with the hashtags #SALBelieve, #SALBelong #SALAchieve #SALTogether.
To be in with a shot of winning an autographed magazine, tweet an image of your own that you think sums up one of those words within the world of Scottish athletics.
Be sure to use one of more of the hashtags so we see the tweet, and we'll pick the best for prizes. Could be your and your team mates, the youngsters that you coach, an athlete on the podium or flat out, having left it all on the track – or maybe your own photo of one of your Scottish athletics heroes – whatever you think best sums up any part of BELIEVE, BELONG, ACHIEVE, TOGETHER.
We look forward to seeing your images – don't forget to include the hashtag!
Thanks to the guys at Brand Oath for their work on the words and images.