Let's raise the Age Groups bar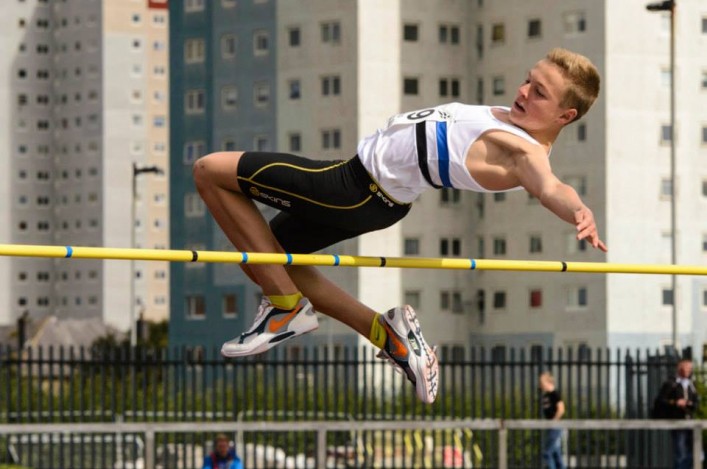 Make a leap into Legacy – enter the Age Groups before August 5 closing date (photo Bobby Gavin)
Competition – it is what you train for. The 2015 track and field season only has a few weeks to run even though there are still a number of exciting events and opportunities looming in August and early-September.
But for Scotland's younger athletes then the Age Group Champs on August 22/23 in Grangemouth should be very much the priority.
The closing date for entries is now looming up at midnight on Wednesday (August 5), so don't be caught out and miss out on the chance of PB, a final place or even a Scottish Age Groups medal. 
We are looking at two days of great competition across the four different age brackets and we're delighted already with the support these National events receive from athletes, coaches, clubs and parents.
In fact, we've already had around 700 entrants (as at Monday lunch-time) and would really love to push that to 800 and beyond if that's possible.
The Hampden surface has been laid at Grangemouth with that facility benefiting from a new track and it will be the venue for the Age Group Champs on August 22 and 23.
On Saturday 22 August, the U13 and U17 athletes are centre stage at Grangemouth. The following day (Sunday 23 August), it is the turn of U15 and U20 athletes to compete for final places, PBs and medals.
Enter online for the Age Group Champs
AGE GROUP CHAMPS ENTRIES CLOSE: AUGUST 5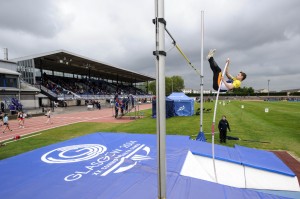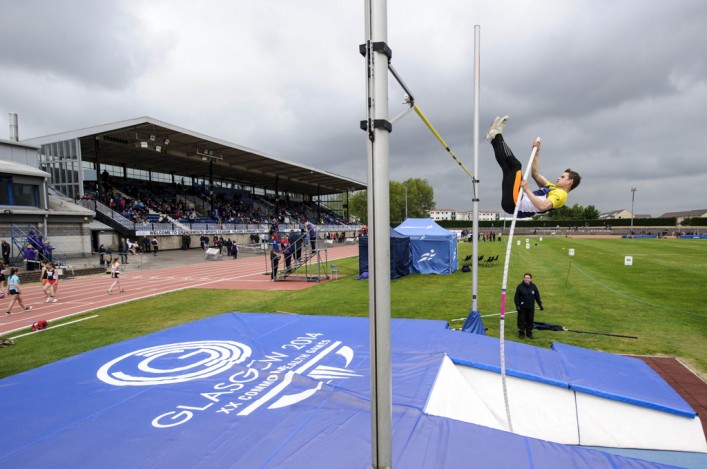 Grangemouth stadium – venue for Age Group Champs
And, as last year, there is a significant club element to the Senior Championships as we seek to recognise the vital role clubs play in preparing athletes for these events.
So there is a club competition within the Scottish Seniors and the Age Groups by creating aggregate points score tables – with places at the scottishathletics Coaching Conference for the winners.
An athlete's individual performance in an event will be scored and the top 10 performances will again be pulled together to identify the top club in the overall competition at the Seniors at Aberdeen and at the Age Groups.
Performances in different event groups will again be analysed and scores tallied, with winning clubs to be offered a coaching development opportunity if they are winners of the various categories.
It is five athletes to score in the event groups and 10 in the overall competition. An athlete can only score once in an event group and once overall. The U13 age category featured an overall competition only.
GB international Chris O'Hare attended the Age Group Champs last year at Aberdeen and helped scottishathletics for a couple of hours by piresenting medals.
Now those athletes will have seen Chris – who himself competed at these Age Group Champs in his teens – win bronze medals at the European Champs in Zurich and the European Indoors in Prague and now again win selection by GB for the World Champs.
Rodger Harkins, Director of Coaching, said: 'A year ago Chris was in Aberdeen helping us present medals at our Age Group Champs. It is great our teenage athletes can see the way he's stepped up from that level to a second World Champs appearance at the age of 24.
'I think that demonstrates how our elite athletes remain close to the sport in Scotland and can help motivate and inspire others.
Tags: Age Group champs, Chris O'Hare, Grangemouth, Inter-Club Championships, Rodger Harkins