ENTER: Young Athletes Races – with London Mini Marathon selection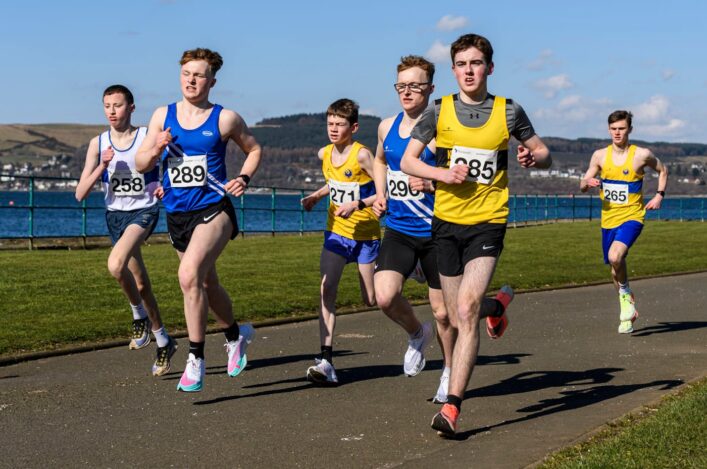 Action from the races at Greenock last year (photo by Bobby Gavin)
Enter here for Young Athletes Road Races
Our Young Athlete Road Races are taking place in east Lothian next month.
The enclosed race circuit facility at East Fortune (near North Berwick) is the venue for the event on Saturday 18 March.
Six races will be scheduled that day across the U17, U15 and U13 age groups with medals on offer for individuals and teams (three to count).
Clubs and individuals can now go online and enter through their portals. Entries will close on Thursday 2 March.
Approximate race distances for each age group are as follows:
U13 – 3km
U15 – 4km
U17 – 5km
Details of age group dates for the 2022-23 competition year can be found on our website here
+++
London Mini Marathon Selection Information
The Scottish team for each age group (U15 and U17) travelling to this April's London Mini Marathon will be selected based on the first four athletes across the line in this event.
There will also be two discretionary spots that will be selected based on eligibility and current form.
Age groupings for the London Mini Marathon are:
*U15 D.O.B 01/09/07 – 31/08/09
*U17 D/.O.B 01/09/05 – 31/08/07
+++