Kayleigh lands RR2 World Record as Scots impress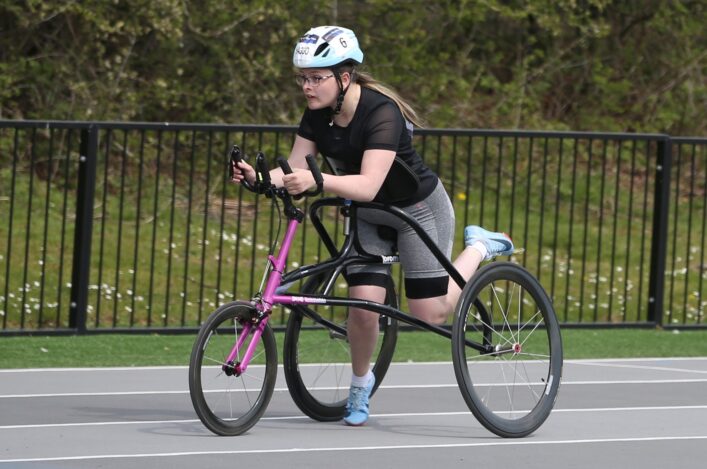 Kayleigh Haggo in action in Coventry . . . photo by Peter Milsom
British Athletics website coverage
Kayleigh Haggo picked up where she left off in 2020 in her first event of this year at the weekend – with another World Record-breaking performance in RaceRunning.
The Ayrshire based Para athlete was one of a number of Scots given special exemption to compete in Coventry at an event organised by British Athletics ahead of selection decisions for the WPA Europeans in Poland.
And Kayleigh delivered a new PB and World best time of 81:31 for the RR2 400m on Saturday to add to her already impressive list of achievements. The performance will now be subject to the usual ratification processes.
It completed an amazing 48 hours or so for Kayleigh after she had savoured success in the Sport category at the Young Scots Awards (virtual) ceremony on Thursday evening.
Many congratulations to Kayleigh, her family, coach John Owens and all involved in her development as a world class Para athlete.
Strong performances from a handful of Scots saw them achieve PBs as follows:
Mel Woods T54: 400m – 58.42; 1500m – 3:45.49
Kyle Brotherton T54: 200m – 30.69; 400m – 54.92; 1500m – 3:32.96
Kayleigh Haggo RR2: 400m  – 81.31
Freya Howgate F37: Shot  – 7.96
Pamela Robson, our National Disability Pathway Officer, said: 'We've had a lot of feedback from the athletes who enjoyed the meet in Coventry and just loved the chance to be back competing again.
'Kayleigh Haggo's performance was a real highlight and it's brilliant to see her bringing down times in a global context.
'A number of our wheelchair athletes are now looking to compete in the British Wheelchair Racing Association Champs – which are back in Coventry this weekend.'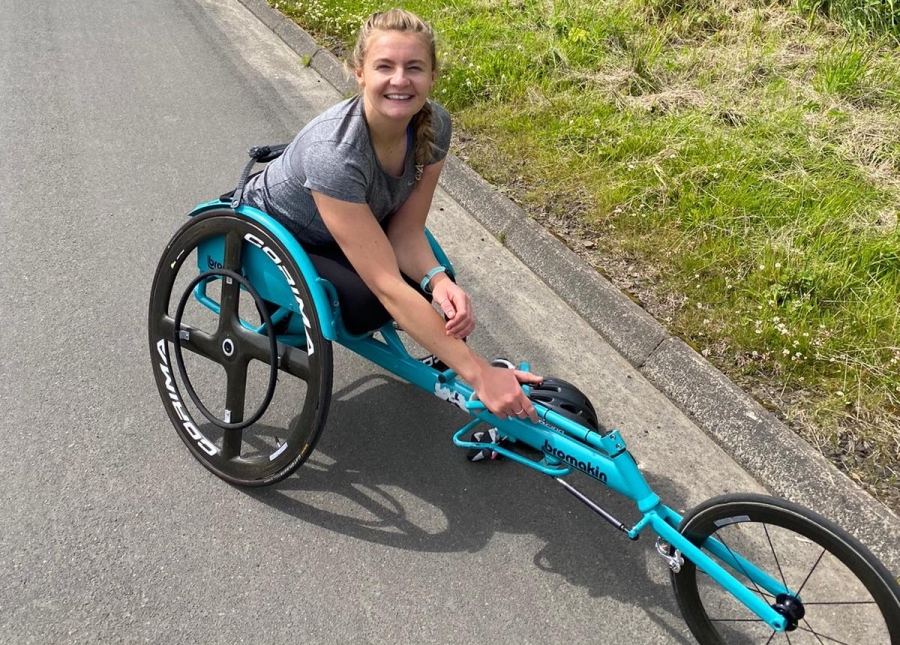 Mel Woods . . . PB performances
Tags: Freya Howgate, Kayleigh Haggo, Kyle Brotherton, Mel Woods, Para athletics