'Athletes should not forget to enjoy the journey' – Libby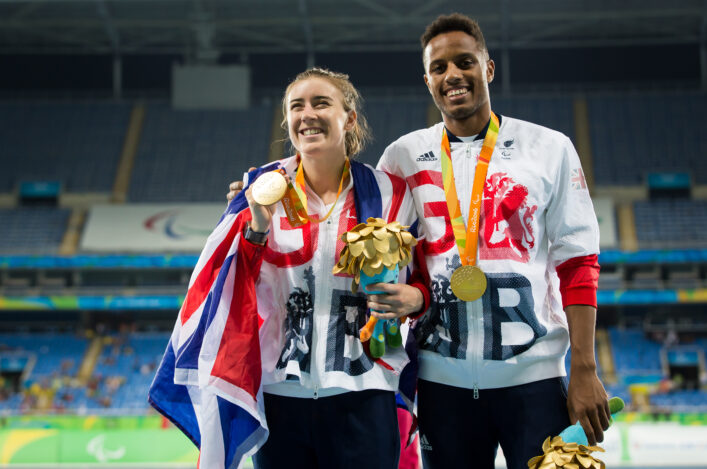 Photo courtesy of ParalympicsGB
Honours list joy for Jo and Libby 
Paralympian and Commonwealth Games medallist Libby Clegg has been speaking about mental health issues.
The top Scot has revealed in the past how she struggled in the immediate aftermath of winning double gold in the T11 100m and 200m in Rio in 2016.
Becoming a mother has helped Libby and she urges athletes at all ages and stages to 'enjoy the journey' and try and have a focus which reaches beyond their sport.
Here's a blog post from Libby via British Athletics . . . .
'After winning gold in Rio I had mental health issues. After being so successful I felt like I didn't know who I was anymore and I really struggled with that.
'It was a whirlwind. I came back from Rio, I went on holiday, I got engaged! But then two weeks later it kind of spiralled and I began to have this feeling of total numbness.
'We forget as athletes to stop and appreciate, we're always looking for the next competition and never give ourselves the opportunity to stop and think 'Oh yeah this is really cool, this is a great achievement'.
'After Rio I didn't know what that next thing was and I really struggled to motivate myself. The next Games seemed so far away and I didn't know whether I wanted to do it all again.
'It wasn't until I got to training one day and had a full-on breakdown on the track that I realised I needed help. I started seeing a psychiatrist and was able to realise that these problems weren't to do with athletics, they were with me as a person, and not having other things in my life to focus on.
'It's important for athletes to have those other things in life, because whether through injury or success like mine was, it's not good for your mental health to have nothing to fall back on.
'People don't talk about it from the successful perspective. People expect you to be really happy because you've achieved your dream, but to an extent I wish I hadn't won because I would be happier.
'It's changed me as a person and scarred me a bit, but now I want to talk about it and speak positively about the things that helped me and can help others.
'My son Edward is one of those things. Having Edward was when I truly realised that sport wasn't my whole world.
He is the priority in my life, and I love doing all the normal family stuff like going on picnics and days out, and that's helped me find myself again.
'Having Edward was probably my biggest motivation to come back, because it would have been easy to say 'Nah I'm finished, see you later guys' but actually by that point I had my focus back, I had my identity back.
'Two weeks after I had Edward I took him to the track and I knew this was what I wanted to do.'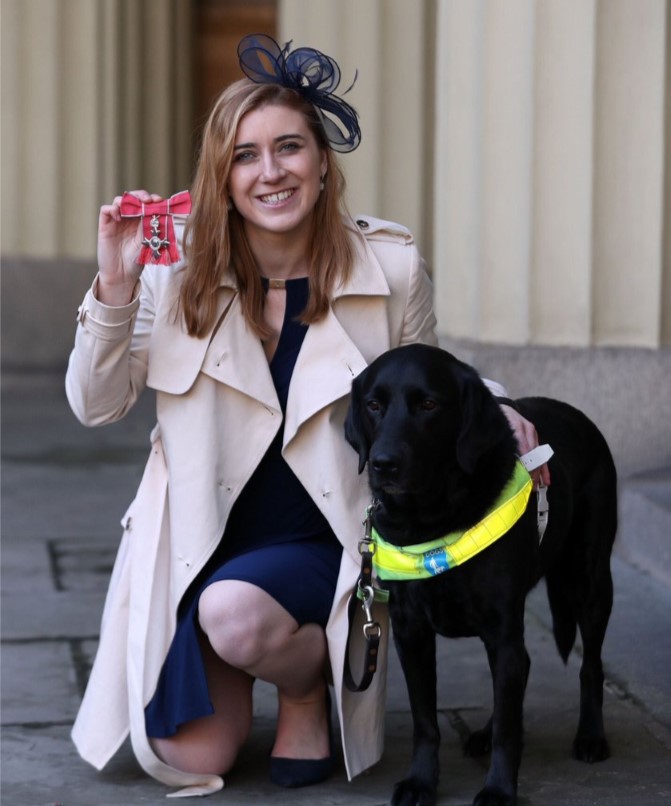 Libby was awarded MBE in the 2017 New Year Honours list
Tags: #Parafocus, Libby Clegg, Paralympics, Rio