Lindsays Short Course XC – U13, U15, U17 races and 60 elite Seniors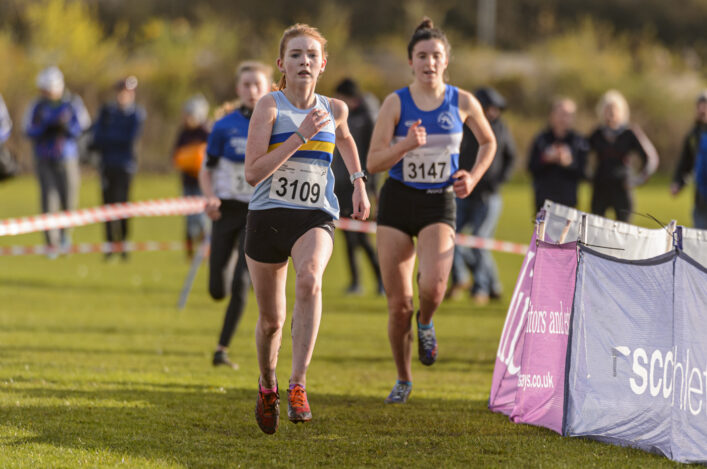 Lindsays Short Course XC on Sat 5 Dec
scottishathletics are pleased to confirm our Lindsays Short Course XC event will take place at Scone Palace in Perthshire early next month.
We're delighted to making firm plans now for lower age group races to happen in waves on Saturday 5 December at a venue which has previously hosted Lindsays East District XC action.
Unfortunately, we have had to cancel arrangements for the U20, Senior and Masters races as part of the programme – because of the recently changed Covid-19 restrictions.
Athletes in the younger age groups who live in Tier 4 local authorities are likewise unable to travel to compete.
We do apologise to all those athletes (and coaches and families) for the inconvenience caused by arrangements changing as restrictions alter repeatedly.
We would stress that all our events are subject to guidance from the Scottish Government and sportscotland and any that take place will do so with protocols in place.
No spectators are allowed on December 5 (we will give details nearer the time on plans for families and coaches bringing young athletes)
Entries still available U13, U15, U17 via individual or club portal
(Not open to athletes with Tier 4 addresses, sorry)
In a separate event on the same day, scottishathletics are also pleased to be able to stage two Invitational events for U20/Senior level – a Men's A race and a Women's A race.
Performances in the recent Lindsays Virtual Road Challenge are among the factors being taken into account as invitations are issued.
Once again, we would stress our thanks for your support and patience in seeking to deliver events.
It is abundantly clear that creating opportunities for mass participation, or even reduced numbers in certain age groups, is proving very challenging in a global pandemic.
However scottishathletics remain fully committed to seeking to deliver events and if that means doing so in 'pilot' form or with reduced numbers and age groups we certainly regard that as very worthwhile to help us (all) move forward towards 2021.