New ways to leap forward . . . with necessity now the mother of invention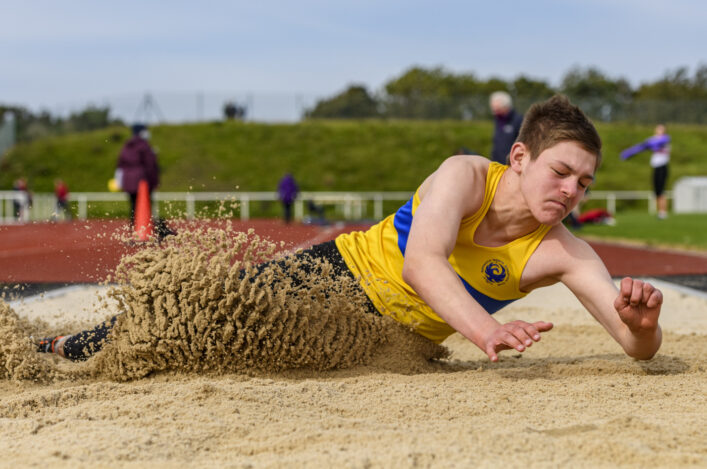 Action from the 4J Studios National Open events at Meadowmill with Giffnock athletes taking the chance to compete (photo by Bobby Gavin)
Giffnock North AC club website
By Croy Thomson
Keeping going in the face of adversity is one of the fundamentals of endurance running.
That's why, early one recent Sunday morning in Glasgow's southside, you would have found some of Giffnock North AC's Junior Endurance Squad training hard in Linn Park.
Despite the customary autumnal Scottish drizzle and mud, and the thoroughly uncustomary and unwelcome restrictions of a global pandemic, ways have been found to keep the youngsters satisfactorily distanced (small plastic cones command big respect, it seems, and hey, it's a long-distance sport anyway, cross country).
Hand sanitiser was plentiful ('That's not the stinky stuff, is it?'); enthusiasm and encouragement were high; the few dog walkers were understanding.
In precisely released 'waves' the athletes shared a time-trial workout with team-mates on the legendary Linn Park hill.
Then everyone went home, having done something enjoyable and healthy to help break the Covid monotony, maintain fitness levels and maybe, just maybe, fingers crossed, be set for the upcoming, postponed, deeply appreciated Lindsays National Team XC event in Cumbernauld.
Local parks, particularly Rouken Glen and Linn Park, have proved invaluable over the last few months, with their wide-open spaces making it easier to space out the strictly grouped athletes, and meet SA and Scottish Government guidelines.
But parks have provided just one leafy avenue through the pandemic maze.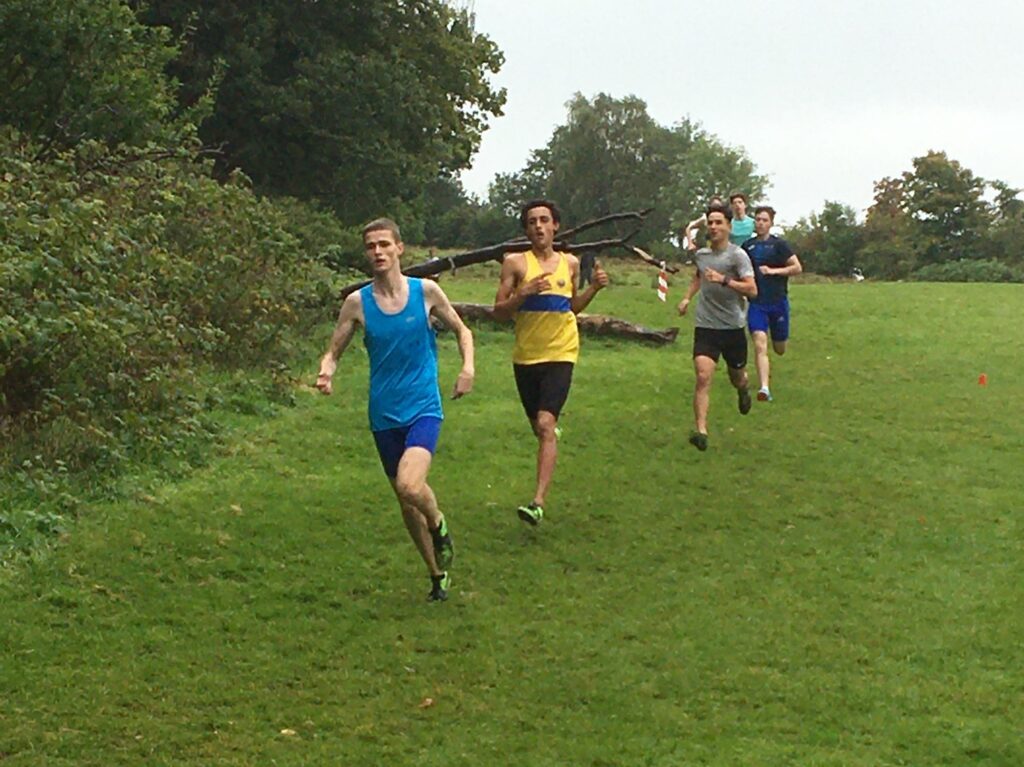 Beyond endurance
Zoom-room quizzes and meetings have proved popular (Emil Zatopek always a worthwhile guess); a Zoom Q and A attracted a big audience with GB athlete Erin Wallace talking openly and enlighteningly on menstruation in athletics.
It's not all about endurance, of course. Sprinters and field-eventers have also been working hard in order to maintain and improve their current fitness levels; in fact, a number of them took the opportunity to test themselves at the 4J Studies National Open events hosted at Meadowmill.
As a club we've been fortunate enough to see some of our athletes competing at the British Championships and in Europe, despite the difficulties presented by Covid.
From the outset, coaches have created and distributed sets of sessions online, month by month; our cautious return to track training worked well, with the youngsters impressively respectful of the guidelines and each other's wellbeing; and our group-by-group test-and-protect register system is painstakingly adhered to.
As one U13 coach reports: 'Athletes are back training in significant numbers, so we're making full use of all space available on and around the tracks, to ensure distancing guidance is met.
'The time trials produced some solid performances and a few fantastic improvements since pre-lockdown trials. Great to see so many happy – if puffed out – faces again!'
East Renfrewshire Culture & Leisure Trust and East Renfrewshire Council have accommodated us as best they possibly can with controlled access to tracks; parents have been supportive in keeping their distance.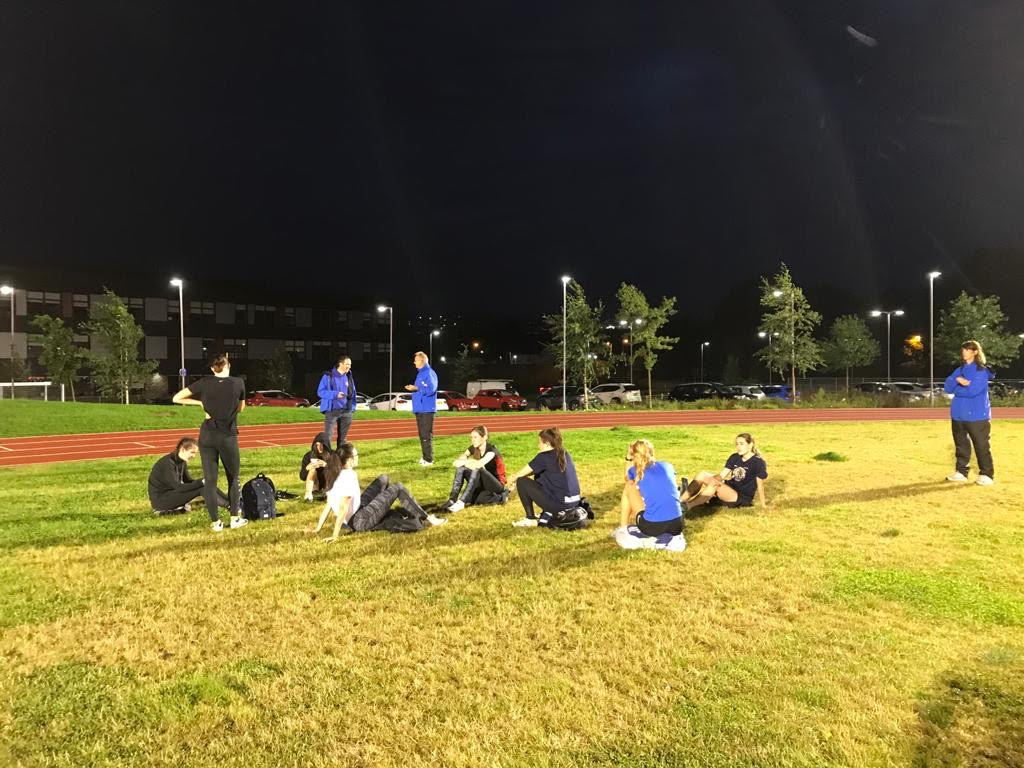 Training for U11s
In the youngest age group, lockdown brought a sudden halt to our U11 training sessions.
But where there is a will there is a way, and we kept in touch with our athletes via email and social media. We sent out training options to be completed with families, including Joe Wickes' daily sessions plus training ideas provided by our inspirational international high jumper Nikki Manson.
Scottish Athletics organised great Virtual Super Teams events and we took part in these formally and informally, with our athletes thoroughly enjoying their own back gardens and local parks.
We are glad to have resumed most of our training sessions (the U11s returned to track training mid-August after the schools) albeit it's a bit different. With coaches stepping up to accommodate extra sessions to allow all athletes to participate; full attendances; Covid regulations in place and exceptional support from venue staff we have seen a relatively smooth transition back to training.
The training attitude, enthusiasm and commitment of the young athletes has been immense and made it all worthwhile.
The whole U11 team are missing the competitions and the chance to do throws and jumps, but concentrating on specific drills and fundamental movement skills will stand us in good stead for the future.
Communication vital 
All in all, it's been one massive team effort, with a lot of communication and use of technology to bring people closer together and continue the work of informing and encouraging.
Back in Linn Park, a generation of young athletes, including raw beginners as well as national champions, grabbed a chance to run, go through familiar drills and have a blast among hills, trees and fresh air. As an antidote to household limitations and schoolday confinements, being able to run in open country is helping keep team and individual spirits up and personal friendships stronger.
As I write this, the restrictions are tightening again.
It's even harder to comply with group sizes and coach to athlete ratios, which are tough enough to organise in ordinary times when your club comprises 750 members.
It has been far from easy. But necessity is the mother of invention, and we continue to adapt and aspire.
One of our coaches remarked: 'It's just a joy to watch athletes in full flight.'
We look forward keenly to the day when we can race unrestrained, in full flight, against all the other Scottish clubs once more, rekindling rivalries and celebrating not just the sport we love, but also the fun and camaraderie that lies at the core of what we do.

Tags: