WATCH: our big interview with Maria Lyle and coach Jamie Bowie
Magnificent Maria lands double gold at World Champs
Paralympic medallist Maria Lyle and her coach Jamie Bowie are our latest guests in our superb Coaching Conversations video series.
In each instalment we publish an extended interview with a top Scottish athlete on our scottishathletics YouTube channel.
Then it will be your turn to ask the questions of Maria and Jamie in a special Twitter session via the hashtag #askSAL this Friday at 4pm.
After Neil Gourley last week, there's a change to Coaching Conversations this time with a double act involved after six previous individual interviews.
This time, Maria chats to Sue Gyford about her move to athletics and life as a world class Paralympian with input from coach Jamie, who himself competed at global level in the 400m and 4x400m, and how their athlete-coach partnership works.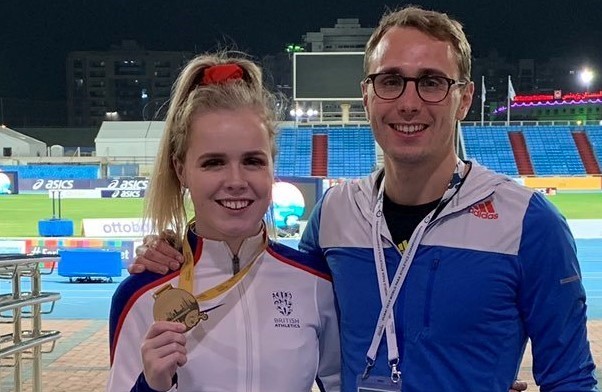 Maria Lyle and Jamie Bowie in Dubai last year
Now we need your questions for the Twitter takeover Q and A and we do hope #askSAL will appeal to all sections of the athletics community in Scotland from athletes to coaches to parents as well as our volunteers and Officials.
This is a brilliant opportunity for the athletics community in Scotland to find out more about Maria and Jamie and Paralympic success, training and goals.
So, watch the YouTube video and then post a question on Twitter, using the hashtag #askSAL
We will look through the questions submitted and post answers on scottishathletics Twitter on Friday from 4pm.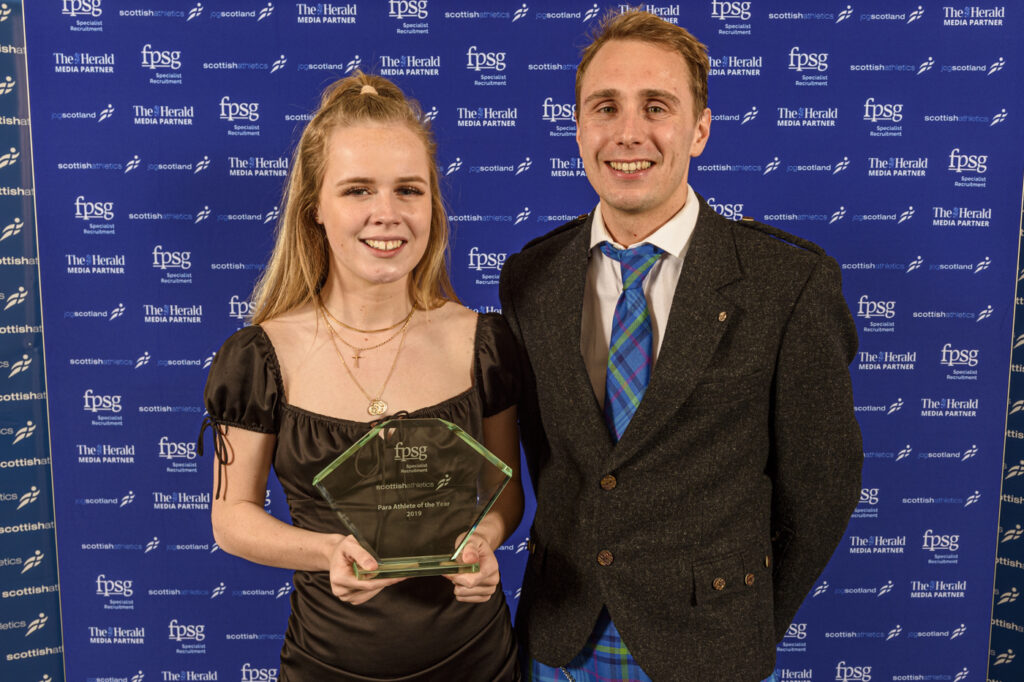 Maria was named Para Athlete of the Year for 2019 (photo by Bobby Gavin)
Tags: Jamie Bowie, Maria Lyle